There Is Nothing Absolutely Impossible In Our Lives, If Only We BELIEVE!!!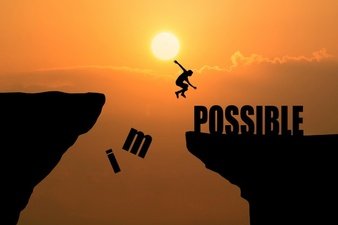 Self belief is a force on its own, a force capable of pushing man to new heights in his life. A force capable of breaking boundaries.
If you have a dream in life or if you aspire to reach certain heights or accomplish certain things in life, all that it takes is to prepare our minds and not minding the opinions of others concerning our goals!!! **Above all, Believe in yourself for nothing is absolutely impossible under the sun.