Moonsteem - DappBank's Bankroll Update #3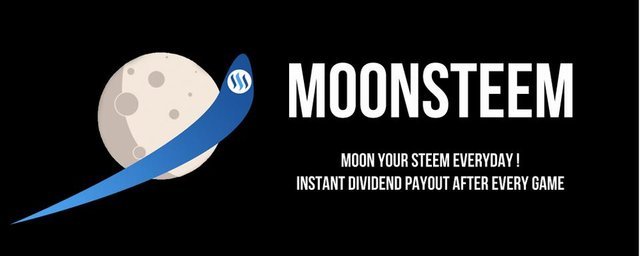 Dapp Banks Bankroll


I have invested in the bank-roll with 597,048,369.28 Steemies
597.048 STEEM, come on and play and invest! Become a bankrollie the longer you are a bankrollie the more you get.

MoonSteem originally coming from (BustaBit), have done a great job so far.
Updating the game and keeping its players and bankrollies in the loop.
The game has been coming along pretty well, just need to find ways to make it more enjoyable for players, there might be a suggestion that "mining Steemies" or earning coin much like Magicdice or even tronbet. The % of payouts and distributions also might change. In order for the game to scale and bring in real money on both sides players/Bankrollies adaption and reorganizing percentages are in order.
Voting/Delegation
one thing that sets MoonSteem apart from Bustabit is the reward system here on the steem blockchain, in the form of Voting and delegation. One might think that earning shares of steemies gets you votes or shares daily paid out again much like Magicdice.
Some Ideas for the game besides the allocation and distribution.
Rain Function
Gift Function
Higher betting limits
Higher deposits
Some events with higher wins
Special Events for High-rollers
Bonuses for being the last ones that cash out before a crash
---
"The game provided by moonSTEEM is based on blockchain, provably-fair, and transparency. As with all gambling, there's entertainment value for the thrill and it also carries with it a certain degree of financial risk. Players should be aware of these risks and go with the amount that you can afford to lose, Be responsible and don't overindulge."- @moonsteem