Steemit Monthly Author Challenge #4-2019 - Day 6 || Stony mountain
#Monthlyauthorchallenge initiated by @steemit-mac
Somewhere in the North of Romania there is a road crossing the mountains. Some portions of this mountain are completely made of stone.
People around however wanted to see some trees so they carried dirt and covered the empty rock. Then they plantes pines and spruces.
Years later though, a road was built so the mountain was carved. Today, you can see its stony structure. A very pitoresque and intimidating site. 🙂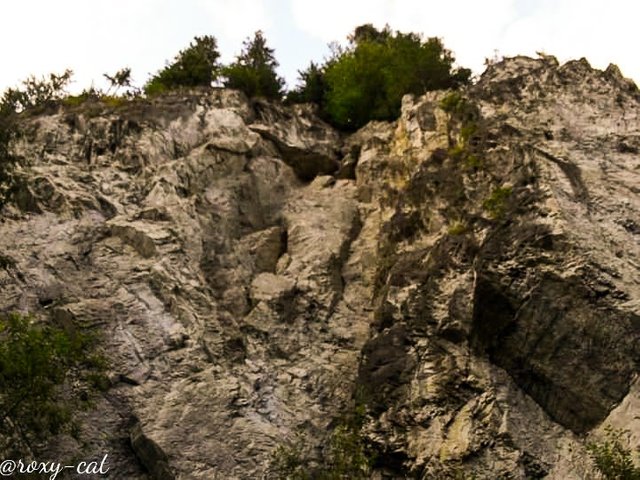 ---
This is also my contribution to #bouldersunday created by @shasta.
---
Check out the challenge started by me and @erikah, SeasonChallenge. We would love to learn about your impressions towards the Spring (these being the theme until 3rd of June).



Member of The Steemian Directory