Steemit Monthly Author Challenge #11 - Day 14|| Rainbows and photography
#Monthlyauthorchallenge initiated by @steemit-mac
The photo I'm sharing today was taken few years ago. When I saw these amazing twin rainbows, the only camera I had in hand was a old Nokia phone, a Lumia 520. I was not interested in photo quality, I just wanted to keep this magnificent view.
Today I came across this photo and I tried to enhance it in Photoshop Express. It looks...decent now, don't you think?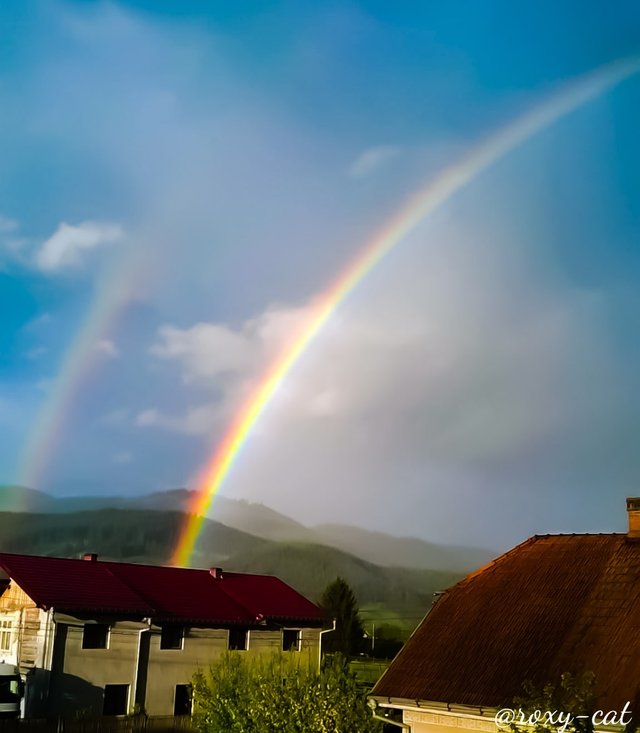 ---
Check out the challenge started by me and @erikah, SeasonChallenge. We would love to learn about your impressions towards the Fall (these being the theme until 1st of December).



Member of
The Steemian Directory