Once upon a time, This fortress corresponded to all the classic rules: it was equipped with artillery guns, at noon there was a shot from a cannon, and at sunset raised the drawbridge. It was too long ago, at the turn of the 18-19 centuries. It looks like this nowadays:
---

click for full image
---
This photo is for the #monomad contest hosted by @monochromes and was initiated @brumest.
Russian landscape painter Shchedrin SF (1745-1804) was able to capture in his picture the view of the castle and fortress during that era.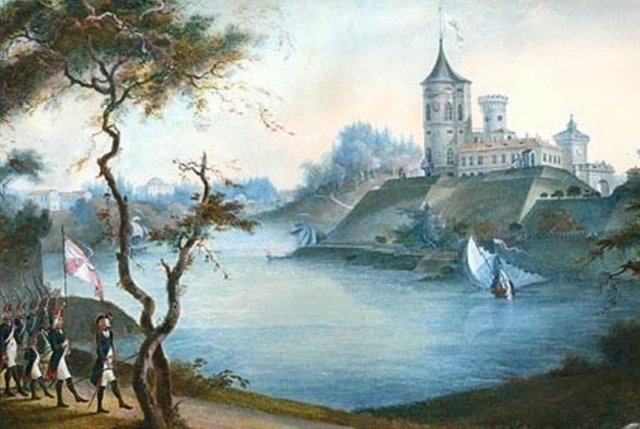 ---
Location: St. Petersburg, Russia. "Pavlovsk" Museum-reserve
Camera SONY DSC-W350
Thank you for Your attention and Your visit. I appreciate Your feedback and comments.