MonoMad Challenge ~ Three Span Truss Bridge
This is my entry for the #monomad challenge by @monochromes! You can learn more about the contest and how to enter HERE!
My photo is, actually, of a three-span Parker through truss bridge. The name Parker comes from Charles H. Parker who patented the design in 1870. This steel bridge is over Loch Raven Reservoir and Gunpowder Falls. It is the known as the Loch Raven Reservoir Bridge or the Warren Road Bridge because that is where it is located. This bridge was built in 1923 and is still in use today. I took this photo as we (husband and I) were driving over the steel deck.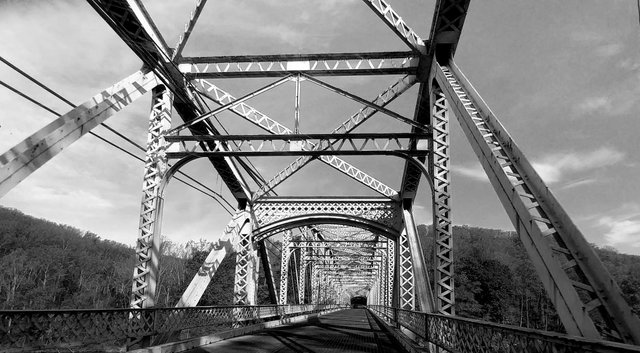 Thank you @brumest for #monomad and #monochromes!!