Zooming in tight into a pom pom... a chrysanthemum pom pom, I mean... - this is what it is...
This one was only about 1.5 inches in diameter!
And so many petals... packed so tightly together
They should say; packed like a pom pom, rather than packed like sardines... I think sardines have even more breathing space...
---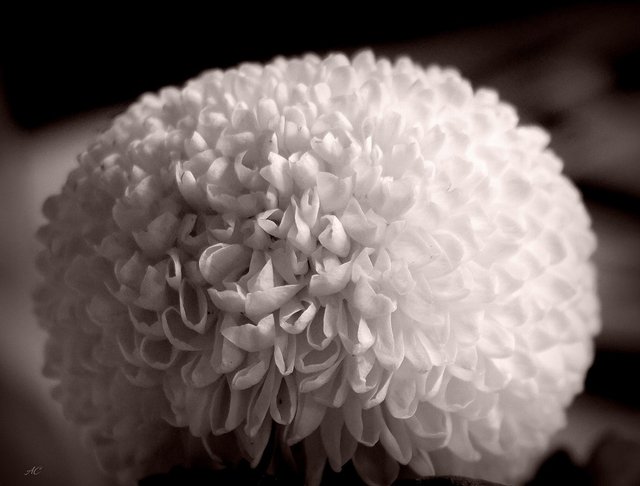 It doesn't even look real, does it?
Not like other flowers...
This looks more like a paper pom pom people make for decorations!
---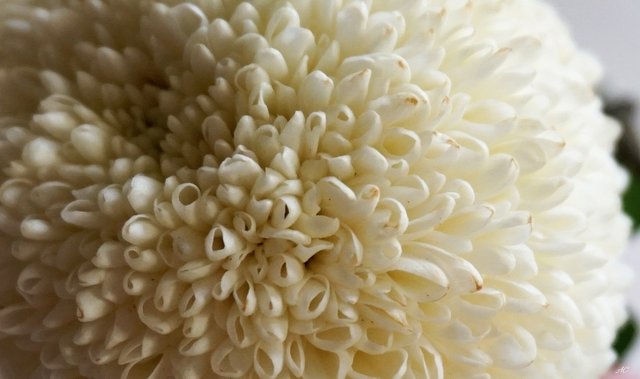 Until, you examine it closer... turn it around a little...
Then you see the poor lil pom pom is feeling the heat
We get our flowers from the highlands where it's cooler
So once they get to the city in the lowlands, and feel the heat
They tend to get heat or 'burn' marks
Poor lil pom pom
---
Captured with SONY A5100 | © image & text original content | click image for fullscreen view
---
---
---



I'm with QURATOR... Are you?

Vote for Qurator as a Steemit Witness
via steemit.com or steemconnect