How i turned $300 into $50,000 in one year trading Crypto currency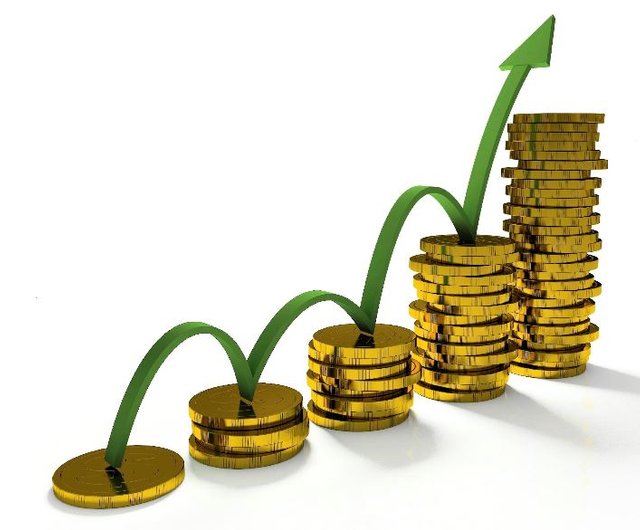 First, Id like to say that anyone can have these kind of gains in Crypto land. And no, i didn't mine any coins, and no, i wasn't an early adopter of bitcoin, buying up coins when the price was under a dollar. Im just a trader, who fairly recently opened up a few accounts and transferred $300 into bitcoin then traded it up to over $50,000. There are so many great opportunities for anyone willing to pay attention to coin news, new coins, charts, and price action. You can find out what's the hottest new Coin and jump in early. (steemit) You can track crypto news and see how the market reacts to bad or good news. (in crypto land news really affects the price, much more than regular stock trading) Or you can learn to read charts and price action, which is my specialty.
 
You see I have a bit of an unfair advantage. I have been trading penny stocks for over 10 years. Have you ever heard anyone say that trading is risky and you will likely lose all your money? And Penny stocks are even more dangerous, and mainly all scams? Well, its true that penny stock are often very scammy and there are alot of pump and dumps, and reverse splits and shady company activities. But I have been trading penny stocks successfully for over ten years, and I actually love trading them. I look forward to hitting the markets every day. I often dread the weekends because the market is closed and I no longer have my own personal money making video game :(
 
Well guess what? Trading cryptos is almost identical to trading penny stocks.. Only they trade 7 days a week and the commissions are almost non existent. I easily pay over $15,000 a year in commissions with my regular broker, $5 in and $5 out per trade. But not with cryptos, the commissions are so small that you probably wont even notice them. Ok, what about trading software? Don't i use very sophisticated trading software to find good trading opportunities and read charts? Sorta, i guess... But in crypto land we have great trading software too: I trade with Coinigy (https://www.coinigy.com) It allows you to link your trading software directly to your exchange of choice. Then you can trade directly on the charts and make very quick trading decision on multiple exchanges right from the one trading platform. I highly recommend them.
 
So what's the trick to trading successfully??? What's the holy grail of trading???Right?? That's what everyone wants to know... What's the big secret that will take a $300 account to $50,000 in a year?? Actually, its really not that difficult.. You have to learn to read charts the way I do... I have taught quite a few friends to trade over the years. They often will sit in my office with me during the day and watch me trade, asking questions and learning from real live minute to minute executions. However, I'm not in the business of teaching, I am a real full time trader. I love making my money from the markets. I don't want to have a room full of people watching me execute my trades all day and distracting me with questions.
So... I was thinking I could post some charts here, on steemit, and try to explain what's going on and how to read them. Also i will post short videos and share my screen so that you can see what I see and I can go even a little more in depth with the charts.
How does that sound? I think it would be helpful to anyone who is new to trading and wants to grow a small account into a bigger one. (or a huge one) Trading is not really that hard to understand, its really all chart reading and controlling your emotions. Everyone else buys and sells, reacting to the news or a rumor or some price move or a friends hot tip or or who knows, could be any combination of things.. But one thing is for sure, its all written on the chart and if you learn to read the charts you can easy start to multiply your money.
There's some real advantages to trading Crypto Currencies:
-its a 24hour/7day a week market
-the trading software at Coinigy is awesome and cheap to use
-The charts are even more simple to read than regular stock market charts
-you can open an account and start trading with any amount of money $10 even
you have my steemit blog, to guide you and help you learn the tricks to trading
I hope you found this post on steemit encouraging and motivating. If so please let me know, and I will begin posting charts and explaining what I see, and why I bought at a certain price and why or where I am planning to sell. I'm sure within a short period of time you will be able to read charts just like me and you might even say to yourself, "Luc must be buying this chart, this opportunity is too good to pass up" Or "wow this is a beautiful chart pattern, it looks just like something Luc would post on steemit"
I'm very excited to use steemit to share my experience with everyone, thanks for reading..
Luc