Winston Churchill said Attitude is a little thing that makes a big difference.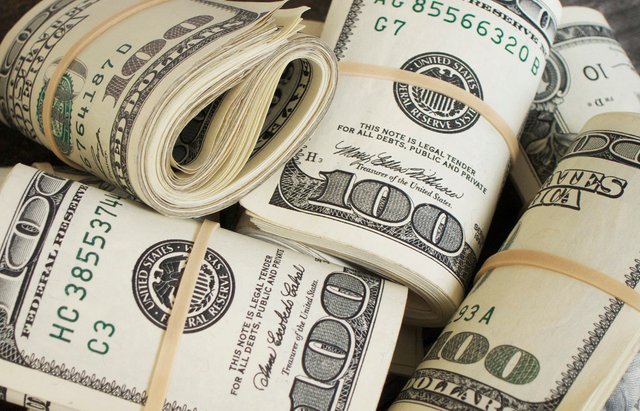 And that's why two people will see a glass of water that's not full from different perspectives.
With this I am welcoming you all to tonight's lecture.
Let's start from the definition of key words in this topic.
ATTITUDE/MANNER is a complex mental state involving beliefs,feelings,value and dispositions to ACT in a certain way.
WEALTH is the state of being rich and affluent,having a plentiful supply of materials.
MONEY is the most common medium of exchange,functions as legal tender.
Putting all the definition of the key words back to our topic we'll have something like this.
Developing the right MENTAL STATES INVOLVING BELIEFS,FEELINGS,VALUES AND DISPOSITION TO ACT IN A CERTAIN WAY in the creation of the the state of being rich and affluent,having a plentiful supply of materials and the management of the most common medium of exchange,functions as legal tender.
Our topic becomes more easy to understand having established the above...
So what are those right beliefs,right feelings,right values and right dispositions we need to develop in order to act towards getting to that state of being rich and affluent?
That's what we shall be examining in the next few minutes.
The first is the right belief that wealth is good and can be gotten legitimately,
and one of the ways your belief system can be formed is through what you hear,what you read,what you see,in whose company you find yourself and the quality of discussions you engage yourself in. That's why the holy book says "Faith/belief comes by hearing..."
Your belief system will propel the right feelings in you to desire to acquire the right values needed to create wealth.....
So here are a few of those right attitudes to creating wealth...
PEOPLE MANAGEMENT... Your courtesy in relating with people around you can not be over emphasized in wealth creation because there is wealth(not necessarily in money but in knowledge,information and other value that you can get from people ) in every person you relate with per day. It's left for you to discover it and harness it.
DISCIPLINE IN SAVINGS...
Your savings attitude is of high essence in creating wealth.
The rich people spend after savings while the poor people save after spending.
ADDING VALUE....
Learn to continually add value to yourself because you can not earn more than you know.
Always be open to learning, attend seminars, read relevant books, attend conferences and also learn new skills as all of these will increase your worth as a person thereby increasing your earnings.
CULTIVATE THE HABIT OF INVESTING...
Most people spend and speculate. Trust me, both are roads to disaster. Invest cautiously, wisely and regularly. The objective is not to make a killing (hammer), but to acquire wealth over time. Please always know and obey the distinction between GAMBLING and putting your money to work for you.
And finally for tonight's session...
ATTITUDE OF BUDGETING...
A budget is a set of dreams and aspirations. A budget is a map of your destination,learn to have one and use it.
I hope we've all learned one or two things tonight. Creating wealth doesn't just happen overnight, mind you it takes time and effort in developing these attitudes, but if we're ready to pay the price then there is no limit to how much wealth we can create for ourselves.
I am me @brightfame