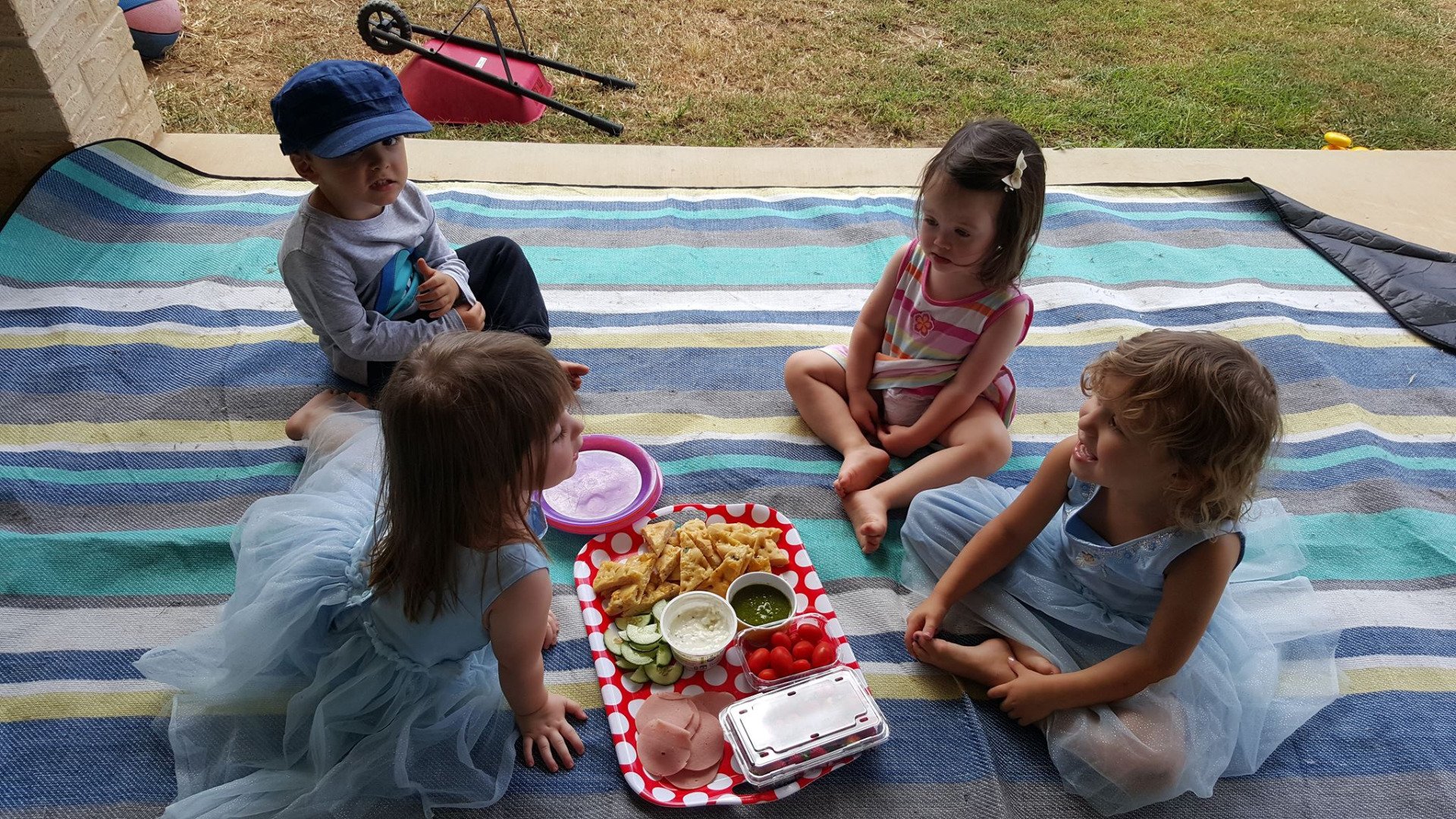 Steemit, we LOVE LOVE LOVE pesto in our house, all of the wee tots eat it and it is so simple to make! I cannot wait to publish all of my tips and advice on my recipes for you all to one day see in big retailers!!!
We grow our own basil as it is by far cheaper than purchasing wee sprigs everytime we need it....we buy plants for around $7 from Bunnings and keep them outside in the sun and water twice daily.
We often have wee platters like above for lunch as it provides the kids with some variety and they get to make their own decision about what they would like to eat. Variety is key to expanding their wee pallets and trying new food, also it helps if they see somebody else eating something they normally would not like to try.... we even made the bread!
Ingredients:
2 cups basil leaves (can chop roughly but we do not)
2 garlic cloves, finely chopped
1/4 cup natural almonds (can use toasted)
1/8 cup toasted pine nuts
1/3 cup finely grated parmesan (we buy grated)
1/2 cup olive oil (cold pressed, extra virgin is best)
salt and pepper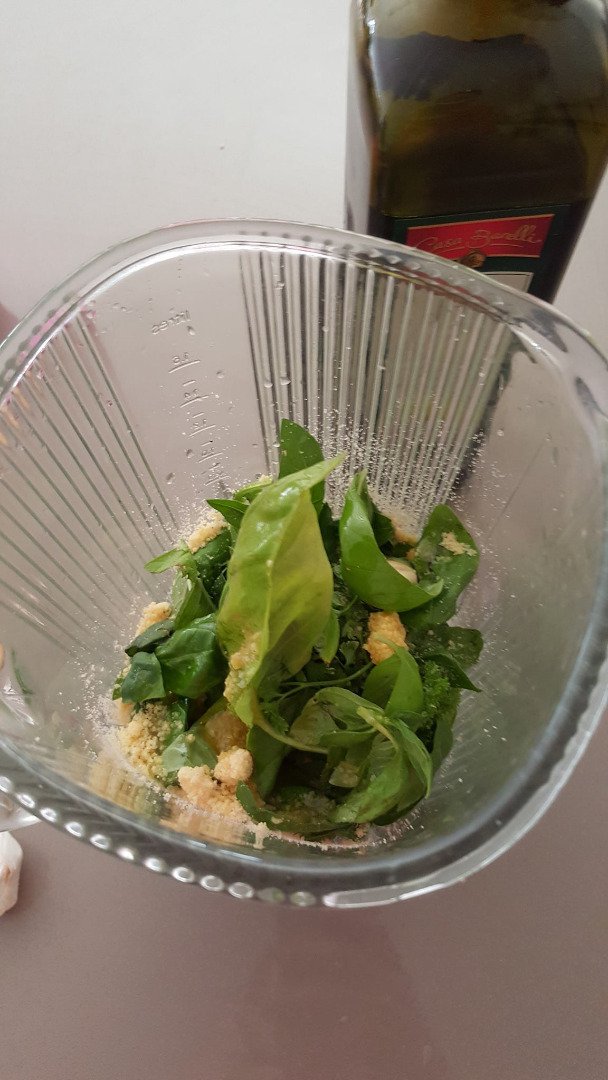 Method:
Put all dry ingredients in blender (no salt or pepper), pour 1 cup oil into blender so that you do not blow up the motor, as it is blending slowly pour the remaining cup into the top until it is a consistency you like. Season and eat immediately! If you refridgerate you may find it does thicken so if this concerns you, no worries, just add a bit more oil and stir in.
I use almonds because they are a bit cheaper and I have so many on hand at the moment to use up here! I also double the parmesan and add a squeeze of lemon.
You can always use half baby spinach and half basil as well for a variety or if you do not have enough basil!!!
Thanks for your time and your vote :)