Monero is a privacy centered cryptocurrency advertised as secure and untraceable. Launched in April, 2014 with no premine or ICO, Monero is an OG cryptocurrency. It is not based on Bitcoin's code or blockchain and the main aim is for it to be fungible. Meaning that each unit of the currency is completely equivalent with other units of the same currency. Similar to the US dollar and other national currencies. Basically, there is no "dirty" Monero or "dirty" US dollars, which alludes to use of currency for illegal activities such as drug trade.
Monero, is actually being used now more often on the dark web markets because users realized that is has a much higher level of privacy than bitcoin or other cryptocurrencies. But, aside from the legal issues, Monero has great privacy and I see a huge future for it.
So, what does the chart look like?
Daily chart on Bitfinex
XMR/BTC pair
Lower low printed, followed by lower high (LL & LH)
Signals uptrend is completed and new downtrend is formed
RSI is neutral, nothing indicated that can be too dominate
Overall trend still bullish to me until another lower low is printed
Holding off on an entry for right now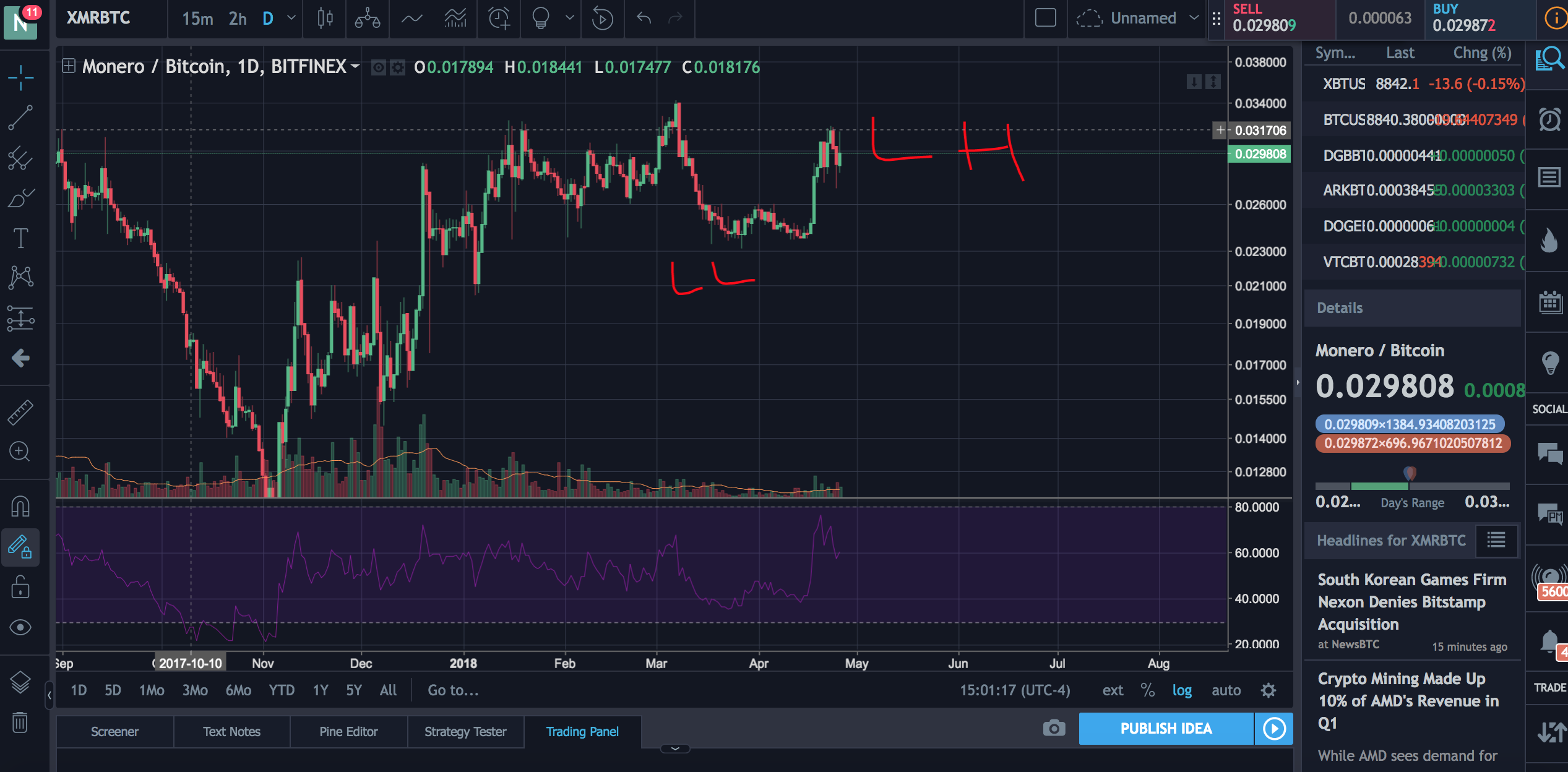 Cheers,
Andrew
Check these articles out if you like money
SMASH THAT LIKE BUTTON