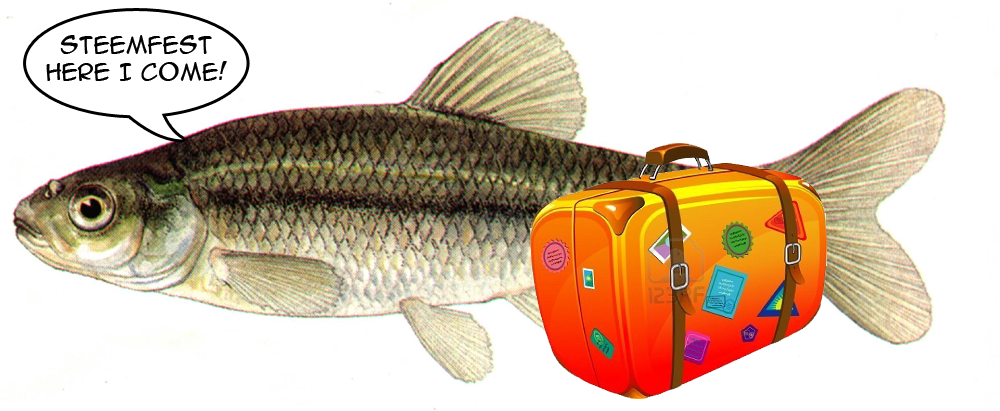 Let's get straight to business. 30 Minnows applied to STEEMFEST MINNOW, but there can be only one. In the end there were 13 judges, an audience vote and cost vote. In the end the contest came down to a very tight grouping of scores. Scores ranged from 64-89. The top four positions scored 64, 65, 66, 66. It was tight as could be and wasn't clear who won until the audience participation scores were tallied.
---
Let's thank the judges who submitted scores, @aggroed, @ausbitbank, @benjojo, @canadian-coconut, @doitvoluntarily, @gmuxx, @kingscrown, @neoxian, @sammo @steelabelle, @steemfestdreams, @swelker101, @theprophet0
---
Runners up to the competition
Please give a giant round of applause to the following authors who submitted posts who didn't win. They'll get a consolation prize of getting added to the @msp-lovebot and their posts for the foreseeable future will be automatically upvoted by the account.
@robertdurst10
@abh12345
@joewantsfreedom
@jeffjagoe
@xpency
@paulag
---
Winners will be announced tonight in a separate post.
---
ANNOUNCEMENT: MSP is starting an around the clock radio show in the PALnet Discord room. If you're interested in having a show please get into Discord and contact @aggroed. Show will begin in August.
PAL Net Channel Host of the MSP- https://discord.gg/HYj4yvw
---
Weekly Resteem Contest-
The Weekly Resteem returns with this post!!! Please submit your posts for review. The winners will be announced and resteemed on Thursday. Please make sure that you have enough time left on the post rewards so that the post is still active Thursday.
Contest Rules
MSP Weekly Resteem is designed to help minnows grow their accounts by resteeming great content.
Please link you post in the comments.
The post with the Highest number of non-bot upvotes wins.
The post that best support Peace, Abundance, and Liberty gets second place.
Third place and beyond it is determined by post value.
For every 100 upvotes on this post there is a resteem position available. Resteems are guarenteed by the @minnowsupport account, but may also catch an additional resteem from the @aggroed account.
Restrictions
You must be a minnow, which means you have to have earned less than 5k SP through post rewards and have fewer than 500 followers.
Please come back tonight for the stunning conclusion of STEEMFEST MINNOW
And be sure to put a weekly resteem post in the comments. Good luck resteemers!