This is not the greatest introduction post in the World, no - This is just a tribute.
Hi Steemians,
I'm on this marvelous site for some weeks now but I didn't write an introduceyourself post yet. Everything has its time and now I'm ready to tell you who I am ;-)
Lets start with the basic facts about every person. Name, sex, height, favorite color, shoe size etc. First of all, the most important answer of all: 42! Yeah you heard right.... that's my shoe size. :)
You want more Info? Wow, I would have already stopped reading. You are really interested, aren't you? Okay then you get some more juicy details of my life ;-)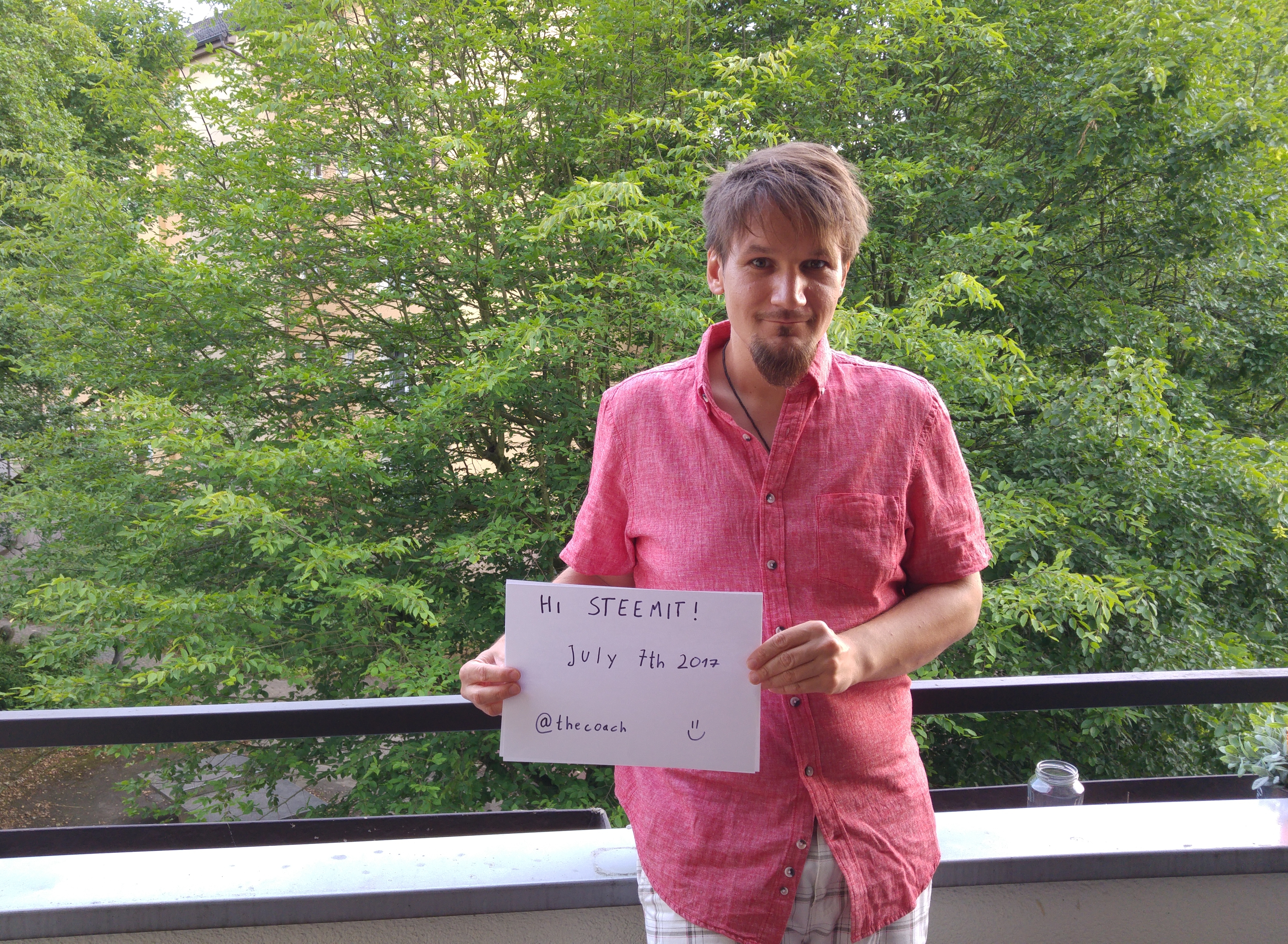 about me
My real name is Thorsten and I live in Hagen, a medium-sized city in West Germany. I'm 33 years old and I like to secretly shit in public launderettes... Wait, please forget the last part, it's not true!
Until I'm a Steemit-millionaire I work at a land office for data processing and statistics. We work with various authorities to keep their IT-infrastructure and -projects running.
The rest of the day I like to spend time with my lovely girlfriend and pursue my hobbies like brutal bondage sex!
Ahh fuck, a lie again. Stupid brain! Second try,

my hobbies
Steemit (of course)
travelling
sport
music
cryptocurrencies (My Ethereum miner slows down my PC at the moment but I forgive him)
meeting friends
That was the usual stuff... Sometime I like to do some nerdy activities as well like
playing videos games (preferably shooters like Battlefield)
pen and paper role-playing games (Cthulhu and Eclipse Phase)
watching good SciFi movies
and board games with my friends (Germans make awesome board games, but i like "ameritrash" too)
Furthermore I do some activities I already wrote detailed Steemit posts about:
Recently I'm very interested in self-improvement and meditation. I read some books and Steemit posts about these topics. I even wrote my own post about walking meditation: https://steemit.com/health/@thecoach/walking-meditation-a-mindful-technique-to-increase-happiness-in-your-everyday-life
I think this was enough information about me for now. I can't tell you everything because this way I still stay a bit mysterious ;-) Now I'm going to tell you what further posts you can expect on my Steemit page.

my (upcoming) posts
Like you probably already realized I do not write about one topic only. I know if you want to be successful on Steemit it's better to focus upon one topic you are writing about. But I like variety and I can never do the same for a longer time. But I think my interests I write about are slightly connected. Festivals, freedom, travelling, nature, drugs, self-discovery, DIY are all in all not totally different. You and I probably will share a certain state of mind if you're interested in some of these things.
Overall this is a hobby and it should be fun. Maybe I won't get rich this way but for me it's far more important to be authentic!
So I hope you will stay interested in my page and keep following me. Thanks by the way :) It's very cool to talk with you open-minded people about all that stuff. I already learned very much about Steemit, crypto or different cultures and countries from you guys. It's a real pleasure to open my feed every day.
Ah yes I nearly forgot the upcoming posts because I was to busy kissing your asses ;-)
I'm planing a post about Europe's biggest festival of free music which takes place at the moment in Bochum (a city near Hagen). I will do one or more posts about meditation because it's really useful for everybody. Maybe I can make the world 0,01% better when I can help some people to integrate mindfulness in their daily routine.
I was thinking about a series where I show some nice/interesting/cool places of my unknown and normally not very likable hometown. There is something beautiful in every place, even if it is only a small thing. Everyone is talking about the big capital cities or very stunning and famous islands but maybe there is something interesting in the less famous places. Maybe we can create a hashtag where everyone can tell us about their favorite unpopular place :)
How do you like this idea? What would be a suitable hashtag?
I would like to conclude this post with a picture of me just getting out of bed: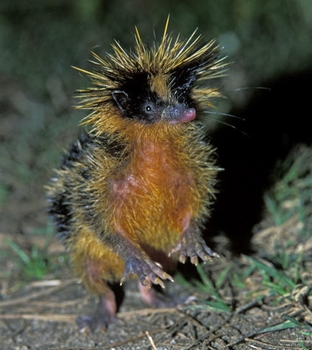 Source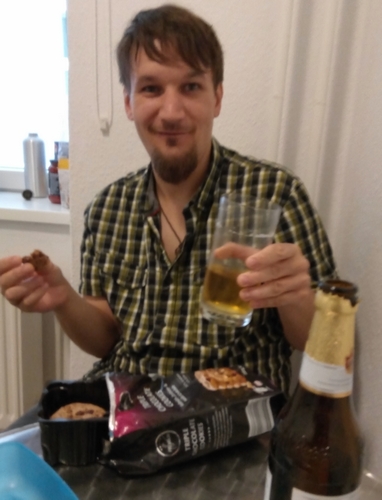 I hope you enjoyed my introduction. Please, if there are any questions, don't hesitate and put them into the comments. I now will enjoy some cookies with beer...