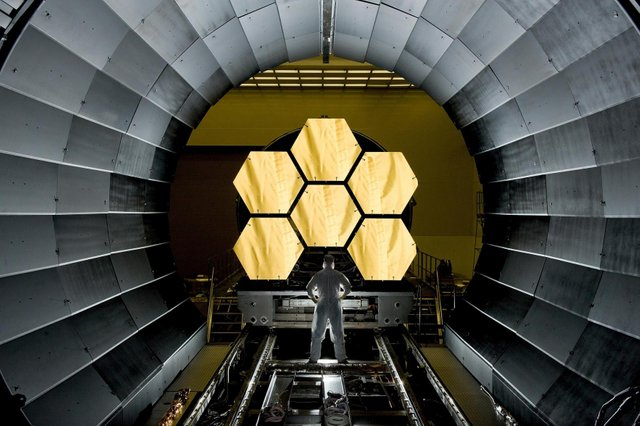 While we at C-Squared have been a successful curation group for about 8mths, we just started our community witness a little over 2 months ago. We felt it was important to focus on establishing our project and focus on curation first, then the decision to run a witness came later. While we don't believe every community needs to run a witness, we felt that since we had a very skilled witness operator as one of our Co-Founders, it only seemed logical to provide a reliable witness server to the community and we have been doing so ever since.
The Minnow Support Project has a really great initiative that encourages witnesses to answer a questionnaire which will be reviewed by their team. They then consider if the specific witness is one they would like to support through a witness vote based on the answers. This is our application to that process;
Minnow Support Project (MSP) QUESTIONNAIRE
1.) What are you pledging to do to support the Steem Community?


We at @c-squared have pledged to become the first fully inclusive manual curation effort on the blockchain, truly crowdsourcing curation like it has never done before. We are a place where everyone is welcome, and anyone can be a curator. This makes our ability to find and uplift those amazing content creators even greater, while also being able to cover a very large span of topics. We currently curate in 8 different languages, with multiple topic specific channels and nearly 300 curators on our discord server. While also running multiple contests that reward users for engaging on posts, because we need content consumers in this ecosystem as well.
We pledge to be more than just a vote, but rather a curation community that is not only rewarding authors but helping them find their audience and their community. We believe the combination of curation, engagement and communities are the key to user retention on the platform.
We also pledge to reward members of this platform for being "consumers" of said content, through contests that reward engagement paid out in STEEM. Something that is vastly missing from the Steem ecosystem.
And finally, we pledge to become a place where all curators and curation guilds could come together to do the most good, and we have had great success in this aspect already. We have representation of many of the well-known curation guilds within our server as well as partnerships with multiple projects to help us make sure there are less authors falling through the cracks. We also are working on developmental projects and tools that allows us to manually curate high volumes of posts with even a small team, and plan to release those tools to the public sometime in the future.
2.) What are you pledging to do to support the Minnow Community?


We @c-squared pledge to support the minnow community through not only curation but also giving them the ability to earn STEEM through multiple contests, as well as giving them a community to be a part of where they can learn and grow as a user.
In our eight months of existence, our curators have upvoted 17,718 posts from 4,336 unique Steem authors. Additionally, since starting our daily Exponential Curation post on @c-cubed, we have now given the 100% @c-cubed vote to 1,052 posts from 734 unique Steem authors. The majority of these authors fit into the "minnow" category.
3.) What are you pledging to do to support the Minnow Support Project?
The two groups already overlap quite nicely, with the MSP curators active in our discord and vice versa. We are already working together to help lift minnows more, and that will continue. We can further pledge open communication and ways to work together to fight abuse, educate users, as well as share future tools that may be developed. We have the same goals, and we pledge to work alongside the Minnow Support Project, as well as other initiatives, to help improve the Steem Platform as a whole.
We hope through your questions you have learned a bit more about our project and welcome you to reach out to our witness team with any further questions.
Thank you,
@Markangeltrueman, @Carlgnash, @Randomwanderings, and @Llfarms


---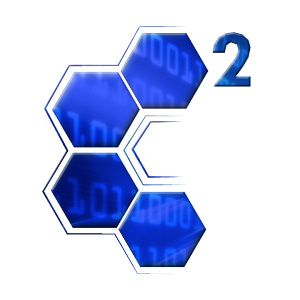 Additional Witness Information
Technical Specifications:
Created: 2018-11-04
Dedicated Server with:
3.2GHZ 6 Core CPU
64G DDR3 RAM
250G SSD HDD
Running Ubuntu 16.04
Manual build of steemd for the quickest response time possible
Currently running @drakos pricefeed and our own witness monitoring tool that interfaces with Discord for simplified monitoring
Current Server Stats:
Total Blocks Produced: 445
Missed Blocks: 0
Current Witness Rank: 87 active / 90 overall
Number of Witness Voters: 502
Number of Witness Votes: 7,604MV
Current Version: 0.20.8
Our Witness Commitment To The Community
We believe that you should know what we are doing with any profits we make from our witness as we are a truly community-focused witness intent on providing a reliable witness service as well as helping the Steem community grow. At the moment we are running our witness at a deficit, so there are currently no profits.
Producer rewards will be used as follows:
Paying for witness operations,
Powering up the @c-squared and @c-cubed accounts to allow us to give higher rewards to content creators,
Funding prizes for engagement competitions,
Funding possible future rewards for curators, and
Supporting community initiatives that focus on community building.
We are committed to partnering and helping to support fellow communities and curation initiatives to help us all grow together. We want to be a place for all communities to come together to make Steem what we know it can be.
For more details please see our recent Witness Update post