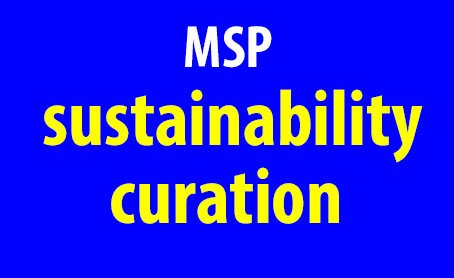 September is well underway and the darker days of autumn / fall are fast approaching.
Maybe that will see more people having more time to write more posts on the steem blockchain.
But never fear, there are still some great posts on sustainability topics out there.
And here are five of the best that I have found this week...
---
My Five Picks of the Week

My first Irrigation project : Installing 10x10m Drum irrigation system by @ebitularmbert


A first class post from a professional irrigation engineer on his design for a drum drip irrigation system for an onion plot...
---
---
Reuse is a sustainable alternative that can solve problems - La reutilización es una alternativa sostenible que puede solucionar problemas by @ecoinstante


An inspiring story of reclamation of land left derelict after years of mining...
---
---
Dehydration Preservation - Five Cherry Tomato Varieties + Basil & Tomato Infused Olive Oil by @jackdub


Excellent photos, excellent information, excellent post all round. Top tomatoes...
---
---
TRAP OUT. Genius Technique relocating bees from one hive to another! by @craigcryptoking


A clever bit of bee relocation to deal with a Wax Moth infestation...
---
---
Diabetes, Medicinal Cooking and Does it Matter in the Terminal Stage of Disease? by @artemislives


An absolutely fascinating story of the power of medicinal cooking...
---
---
And three that almost made it...


---
---
I am always on the lookout for posts to include in this weekly Sustainability Curation Digest.
I am also always seeking out new guests for The Alternative Lifestyle Show that I host on MSP Waves Radio every Friday.
If you haven't listened to the show before you can hear last week's episode here :
If you are interesting in coming on the show, or if you have suggestions for suitable posts for this digest, feel free to comment below, or contact me on Discord @Pennsif#9921.
I also run a charitable giving project called A Dollar A Day - you can read more about that here :
I am looking for more projects to support with that and I am particularly interested in finding some sustainability / renewables related projects.
---
---
The Minnow Support Project has multiple curators that pick five posts from under-valued minnows each week to highlight through MSP3k. This way MSP and PAL can promote new writers and content creators on Steemit, and in effect reward them for doing a superior job.
---
---
PROJECTS :
BLOGS :
RADIO :
---
---
[ header graphic by @pennsif ]