I never dreamed that the simple act of cooking for someone could extend his life by nearly 3.5 years. I probably wouldn't quite believe it had I not been part of the story, and been the cook. Let me share this story with you, and INSPIRE you that medicinal cooking matters - it changes lives, and changes disease progression, even in its most simplistic, imperfect form. Even when "the experts" say it's already far too late.
My daughter's Thai father came into the room when she was about 2 months old, and announced that we had to go on a family visit. Today. Now. "Ar Jai Saa has come home from the hospital and will be dead soon. I want him to know our daughter." A minor argument followed, during which I pointed out that a cursory visit with a baby to a dying man did not, in fact, a relationship make. That I was tired and a new mom with 3 other Thai children in the house to cook for and NO desire to go meeting new relatives. But somehow after his rhetoric about the blessings of a dying man for our child and how much it would mean to him, I relented. And so off we schlepped.
I was shocked when I saw him. The great-uncle of my little daughter. He was laying on the concrete floor on a bamboo mat, and could not sit up. He was only 59 years old. A lifetime of white rice, hard drinking and previously undiagnosed diabetes turned to kidney failure. After a family meeting at the hospital during which it was determined that dialysis would bankrupt the 3 children's families in under 2 years, Ar Jai Saa nobly decided to decline further treatment and came home to die. He chose to shorten his life dramatically so his then unborn grandchildren could have a better life and an education. The Drs had given him 3-4 weeks, at best. His skin was yellow and very dry, he could barely speak, had to be turned over every few hours, and had lost all his teeth.
We sat on the floor, made idle chit chat and I sat nursing little Ploi. Ar Jai Saa managed a tiny half smile. And then, shuffling out of the back of the house came Ar Pin, his wife of many years, with a bowl of food for him. Jok - a type of chinese rice soup. Basically white rice boiled with bones, MSG and some salt.
"Nooooo!!!" I was on my feet in a flash, Ploi yanked off the breast and handed over most ungraciously to her unwilling father... the bowl neatly grabbed. "You'll kill him if you give him that!"
My daughter's father was positively GLARING at me by this point, for my rudeness in implying that his wife didn't know what was best for him. For making her lose face in front of family. Lucky for Ar Jai Saa, Ar Pin didn't give a toss, and neither did I. She asked, sincerely, why the rice soup wasn't a good idea. And I explained about sugars and kidneys and pancreatic function as best I could in broken Thai.
"But what to give him?" she asked, rather despairingly.
I started to explain and it got so challenging that I aborted mission and said simply, "I come back. Make food. Will be not more than 2 hours".
And so my journey of palliative care cooking for a late stage diabetes turned kidney failure patient started. Having no teeth was a serious problem. As was his very, very limited taste range and dislike of new tastes. And so I simply steamed some sweet potato with a chicken breast, added some fresh herbs from my garden and some Braggs Liquid Aminos. Nothing else. No salt. I blended it to a smooth thick soup consistency with a little of the steaming water. AND HE LOVED IT.
And so I came every day with a fresh bow of cooked "something". Pumpkin or sweet potato or regular potato. Chicken breast, lean beef or white fish. And vegetables like brocolli, carrot, green beans, cabbage, mushrooms, cauliflower or mustard greens. Always steamed. All grooved along with a tablespoon of Braggs Liquid Aminos. And always vitamised with some fresh garden herbs in my blender till it looked like baby food. In between meals, Ar Pin gave him only mashed banana, and a little gelatinous fresh coconut meat . And the water from one green coconut every day. Sometimes Ar Pin made fresh lime juice sweetened with local stevia for him.
The day of his expected death came and went. And then another month went by. And then 3 months. 6 months. He started to be able to talk. To sit. And to enjoy the moments with my daughter and his own children. I love this photo - the first day Ar Jai Saa was able to sit alone and hold Ploi. And yes, that's a bag of local stevia on the floor near him, not weed. :)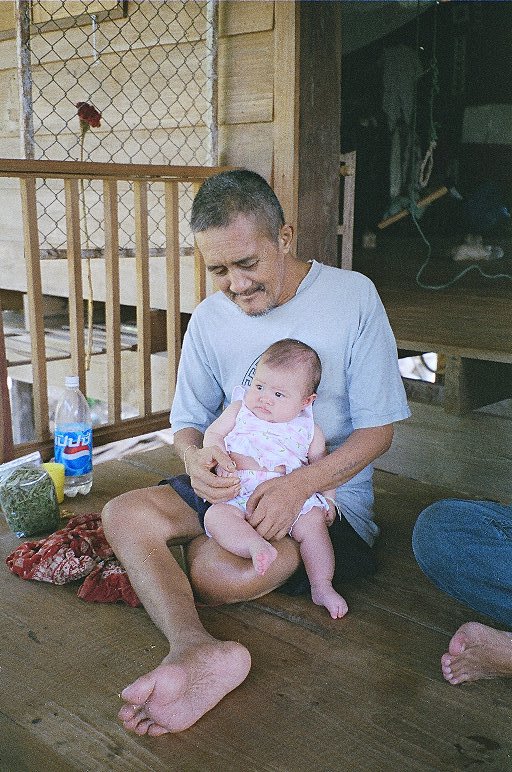 He never regained the use of his legs. But he sat and was able to speak and regained some dignity, and enjoyed holding my little daughter while I was busy in their kitchen. I like to think he had TIME to make his peace with his dying. When he didn't die and my own family of 6 and my business took most of my energy and time, I taught his wife how to prepare the food and bought them a blender. She was a great student and, to this day, treats me like royalty when I meet her at extended Thai family gatherings.
Three and a half years later, after that first visit, Ar Jai Saa finally passed in his own bed, back in the family village in Sii Satchanali.
My palliative care diabetes diet secrets?
Easy to digest protein and no fats. Everything steamed. A handful of fresh herbs in everything, every day. The only real carbs he got were slow releasing complex carbs from sweet potato, regular potato or pumpkin. Braggs was the only condiment.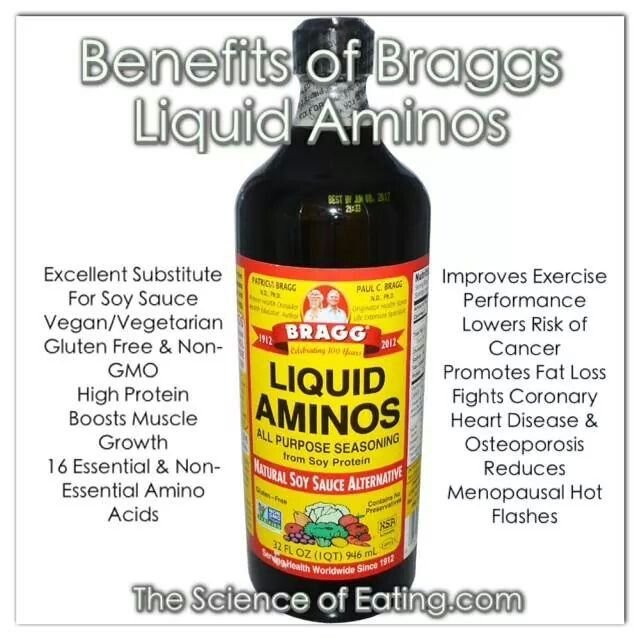 The mashed banana he got was a special local kind - all these years here and I still don't know exactly what it's called. But you only find it at cheap Thai wet markets and at roadside stalls. They are low in sugar and known by Thai people to provide slow releasing energy and good bowel function.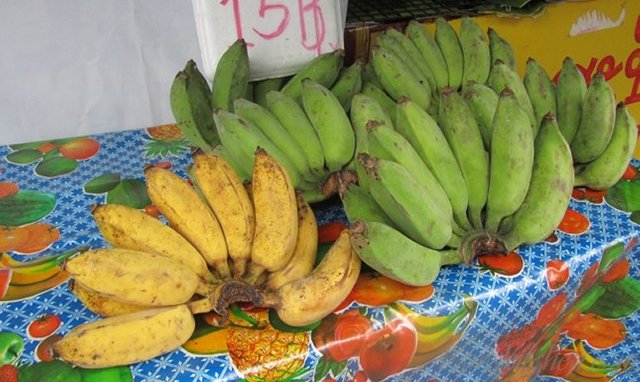 Conscious medicinal cooking is more than "just" preventing disease or managing symptoms. Sometimes it literally buys a person time to complete their karma, to say their good byes, to heal old wounds and to find a place of calm and dignity.
I'm grateful for the time with him, and smiling tonight to see HOW CUTE my daughter @nabithecat was way back when! And what pleasure she brought to a dying man.
Savour the moments people. Get in your kitchens and show your love in practical ways to the people who matter.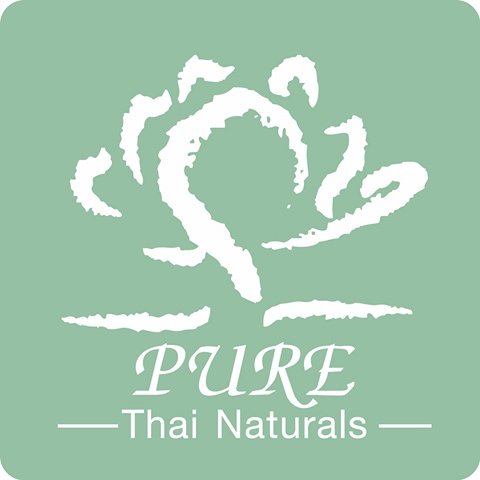 Pure Thai Naturals
@ecoTrain
Eco-Green-Sustainable content on Steemit

Supporting People Who Help Make The World A Better Place
Discover previous ecoTrain magazines at @ecoTrain or read more here: https://steemit.com/steemit/@ecotrain/what-is-the-ecotrain-in-a-nut-shell If you are new to Steemit, love to write, and would like to join the ecoTrain community as an official passenger, please email to steemit.eco.train@gmail.com


Proud member of the SMG – supporting quality steem content & cutting edge community initiatives on the blockchain. You can find us on discord

Grateful for the curation and support of @tribesteemup

Proudly contributing to @naturalmedicine

A member of the new @freedomtribe