repeat the minimum actions to get rewarded :
1 follow my followers @nicnicy + leave a comment you followed all
2 upvote + resteem the post.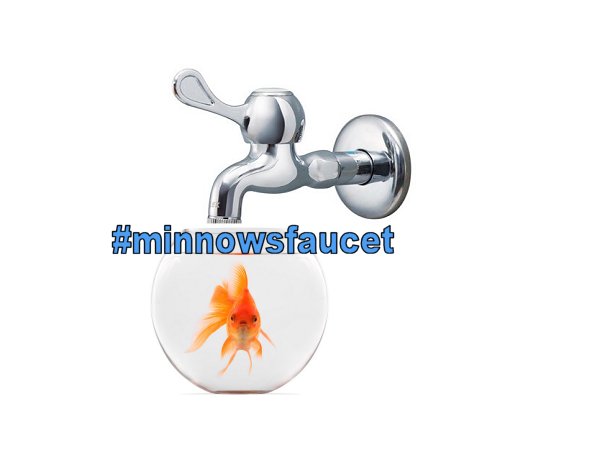 ---
100% SBD will be distributed equally among 30 voters who followed directions
They will be randomly chosen using RandomPicker.com
---
PS. You are a member of #minnowsfaucet when:
You followed ALL from @nicnicy as others need to count on You to follow as You count on them to be followed.
we are a Community Grow Project we promote as a team.
Let us get to know You.
Before i published lists of active members but was asked the question for a more easy system.
In time I will start publishing lists again from active members.
I will be building more tools for members to get more traffic to your blogs.
The VIP List
is there for You to post your best blog of the last days,
upvote/comment others this will get You paid.
write a little intro, whatsabout, why, how, when. comment/upvote others
The Take The Money and Run
are easy 1 upvote actions - take the money and run - no further action expected.
(smart minnows drop a link in the comment expect nothing).
The video's for steemit promotion
are for You to make use of using the system behind it, post your blog link in the comments, let us know where you shared, you get Xtra re-tweets.
The video's are general blank steemit promotions, You are allowed to copy them and use them in your own productions intro's or whatever you like, members can sell them for steem to their clients, as a member of #minnowsfaucet you can do this we are here to make money with content and learn how to.
use the hash
The minnowsfaucet account resteems posts of members who use the tools.
Members are allowed to drop their links in the comments, but it is expected You comment on other peoples links, go check them out give them a visit and say
Hi I found Your blog link via #minnowsfaucet checking your post
and then you continue conversation,
now people(visitors from visitors) know you are not spamming but hopping over, while You are not begging to get your own votes people are curious and follow the breadcrumbs.
Swim as a team and get paid more, upvoting and blogging makes You money.
Let us get to know You.