Making Steemit better a minnow at a time (XXI) - Consistency
---
Hello dear Minnows,


I'm continuing my series this week with tips for minnows. These come from my experience and may or may not work.


Today I want to write about consistency. A very important part of this platform is to maintain consistency and try to write regularly.


You do not have to write every day, but you have to find your own rhythm. Write every other day, third or weekly. It should become a habit, that's what counts.


I can not guess how small the time span between the articles should be, what I can say is that it should be every two days at most because you will see more, which is very important in the beginning. But do not try to write 10 times a day because that will not help you either. There are a few people doing this and they are seen as abusers. Some write 3 posts a day, which I feel as a maximum because more I would not vote.


For me, it is once a day. Once a day is not too exhausting and has become a habit. If a longer trip is planned, I write a few posts in advance. Sometimes they are not published because somehow I find time to write.


It's hard to write regularly in the beginning, the harder you try to do it on a daily basis. I would recommend you to have a notebook with you for the start and if you have an idea to write directly on site. So you generate ideas that you can then convert into contributions. I always have my cell phone with me and if something is wrong to me, I take the idea. I drive a lot and because I can not write while driving, I take up the idea.


At the end again the tips: try to write often and regularly and record your ideas.
Hallo liebe Minnows,


Ich führe meine Serie diese Woche fort mit den Tipps für Minnows. Diese kommen aus meiner Erfahrung und können funktionieren oder wiederum auch nicht.


Heute möchte ich über Konsistenz schreiben. Ein sehr wichtiges Teil auf diese Plattform ist die Konsistenz zu bewahren und versuchen regelmäßig zu schreiben.


Ihr musst nicht jeden Tag schreiben, aber ihr sollt euren eigenen Rhythmus finden. Schreibt jeden zweiten Tag, dritten oder wöchentlich. Es soll eine Gewohnheit werden, das ist was zählt.


Wie klein die Zeitspanne zwischen den Artikel sein sollte kann ich nicht schätzen, was ich sagen kann ist es das es maximal jeden zweiten Tag sein soll weil so werdet ihr mehr gesehen, was am Anfang sehr wichtig ist. Versucht aber nicht 10 mal am Tag zu schreiben weil das wird euch auch nicht weiterbringen. Es gibt ein paar Leute die das machen und die werden als Missbraucher gesehen. Einige schreiben 3 Artikel am Tag, das empfinde ich als maximal weil mehr würde ich nicht voten.


Für mich ist es einmal am Tag. Einmal am Tag ist nicht zu anstrengend und ist eine Gewohnheit geworden. Wenn eine längere Reise geplant ist, schreibe ich ein paar Artikel im voraus. Manchmal werden diese aber auch nicht veröffentlicht weil ich finde irgendwie Zeit zu schreiben.


Am Anfang ist es schwer regelmäßig zu schreiben, um so schwerer wenn man es täglich versucht. Ich wurde euch empfehlen für den Start ein Notizheft immer dabei zu haben und wenn euch eine Idee einfehlt die direkt vor Ort zu schreiben. So generiert ihr Ideen die ihr dann in Beiträge umwandeln könnt. Ich habe mein Handy immer dabei und wenn mir etwas einfehlt nehme ich die Idee auf. Ich fahre viel und weil ich während der Fahrt nicht schreiben kann, nehme ich die Idee auf.


Am Ende nochmals die Tipps: versucht oft und regelmäßig zu schreiben und nimmt eure Ideen auf.
---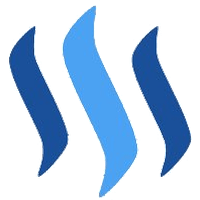 ---