Blacklist Update
Dear Steemians,
In case you miss the @minnowhelper post about The Blacklist, please read more about it Here!!!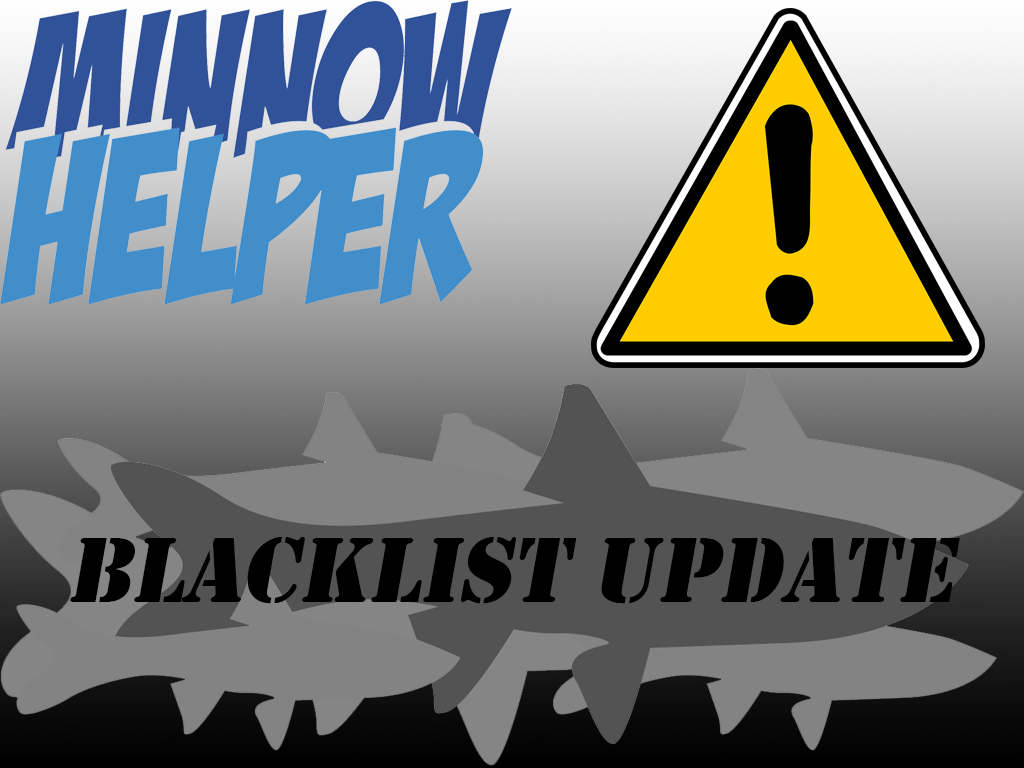 Our main premise is to help users to promote their Post with original and quality content. Mainly to users who contribute to the Steemit community in a positive way. Users who want to abuse the system are very badly seen by the rest of the community, and for this reason will be placed on the blacklist.
Banned users will not qualified for refunds any bids send to @minnowhelper for banned users posts will be considered as a donation.
All bids from banned users will be rejected and will be used to fund the efforts of creative users of Steemit.
For example: financing the contests organized by @minnowhelper, like the #3 Minnowhelper Writing Contest!!!!
Currently, the users on the blacklist are:
If you want to nominate someone to this list or believe you were added by mistake, contact us at #abuse on SLACK


Join to

We strive to improve the quality and avoid abuses on the platform. Unfortunately this list grows constantly.
A complete list is at this address:
http://minnowhelper.com/blacklist.txt
Users who request help with technical problems in our publications will be ignored and in repeated cases will be placed on the blacklist. If you need help, contact us through Slack Chat.

Join to

Happy Bidding & Have fun!
The @minnowhelper team.