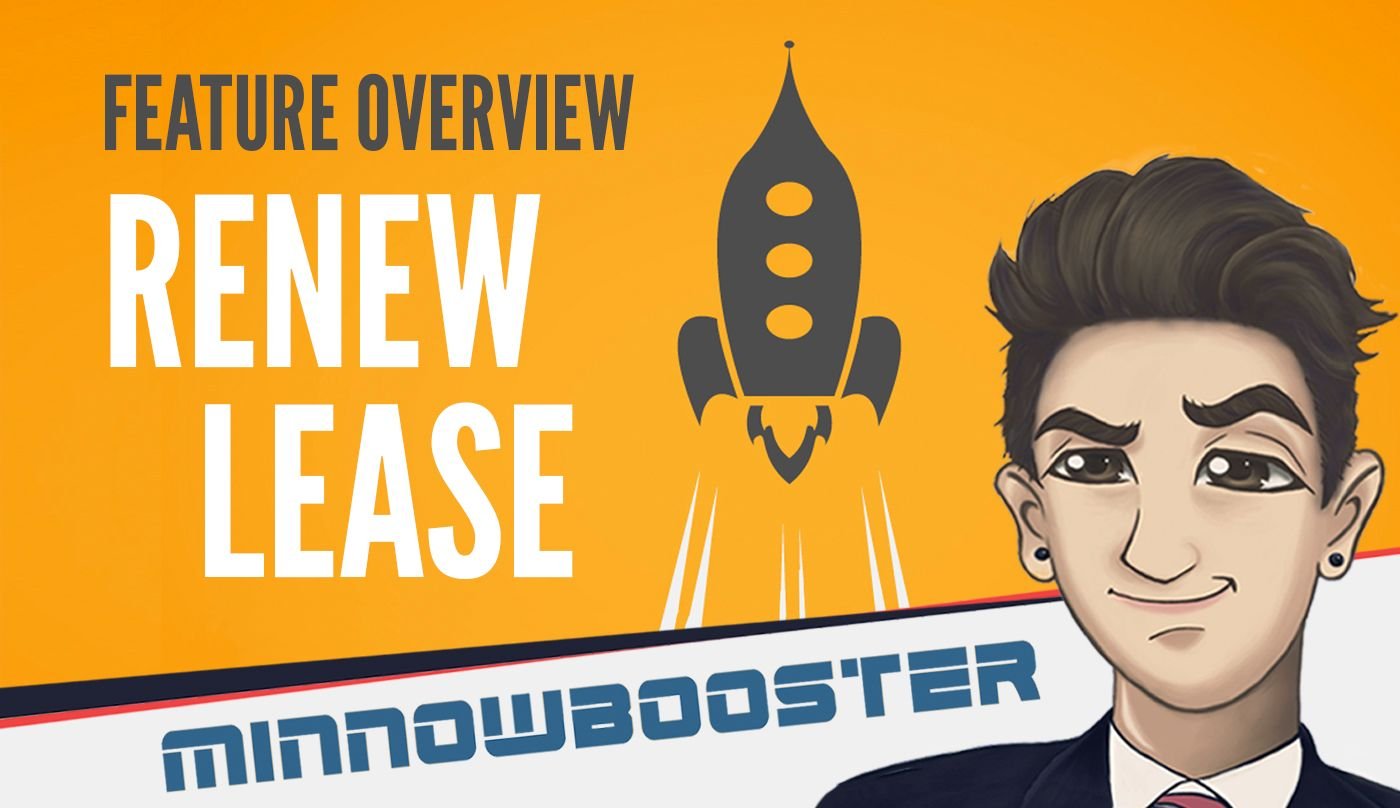 Hey there, @therealwolf here to give all of you an update and detailed explanation on our new Features - starting with 'Renew Leasing'.
Renew Lease is my personal new favourite feature because it made the leasing experience with MinnowBooster A LOT easier and valuable!
How does it work?
As you might know - you currently get 75 SP for 1 STEEM per week if you lease between 1 and 3 weeks. After 4 Weeks and more - the price stays the same, but the amount doubles. 150 Steem Power per Steem.
So, in order to get the best return of invest - it is advised to lease for at least 4 weeks. But what happens when you already leased for 4 weeks and don't have enough Steem to lease for another whole 4-week period?
Extend your Lease with optimal price
Well - with Renew Lease you can simply extend your Lease for 1 week or more - without the minimum value of 4 weeks and still get 150 SP for 1 Steem/week.
But you may wonder, why is it suddenly just as optimal to renew leases for less than 4 weeks as it is to create a new lease for 4 or more weeks?
The reason for this is that after each delegation ends - the delegated Steem Power is locked for 1 week and can't be used by the lender. This time period has to be considered while calculating the price of the lease as the person who delegated the lease can't do anything with that SP during that time.
Delegator can cancel anytime
Another question you might have is:
Doesn't the delegator have to accept the renewal? What if he/she doesn't approve it?
Well - we simply expect the delegator to agree to the renew terms. If he doesn't - the lease can be cancelled and the already transferred Steem amount will be refunded to you. No questions asked!
How to Renew a Lease
Sounds good so far?
Great. Then let's move onto the way it actually works - how to renew a lease.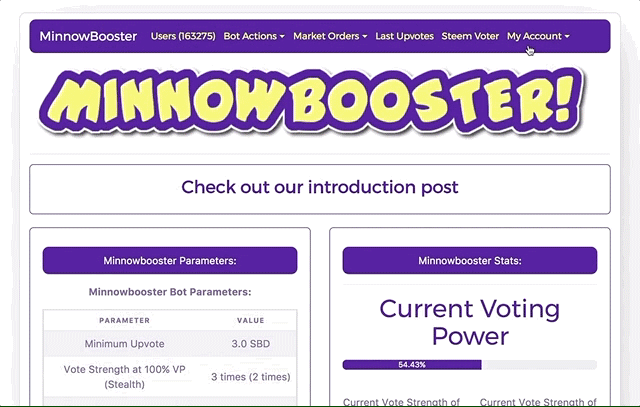 Step By Step
Step 1: Go to your Profile Page and scroll to "Market Delegations Received".
Step 2: Click on 'Renew Lease'
Step 3: Enter your desired week duration - at least 1 week.
Step 4: Click on 'Renew Lease'
Now - depending on if you want to transfer the amount yourself or if you don't mind using steem-connect (which I personally use and strongly recommend) - you have to do different things.
---
1.) If you want to transfer it yourself
Step 5: Open up a new window or tab and go to your Steemit Wallet Page. Click on the little arrow next to Steem and then click on Transfer.
Step 6: Copy everything from the previous Steem-Connect transfer window - that you saw after Step 4 and paste it into the Steemit transfer window.
Important: Make sure that you don't change anything in the memo text. The format should be like this:
For example: renew 1234
And that's it - however ...
---
2.) If you want to use Steem-Connect
Step 5: Then simply go back to Step 4 - click in the Steem-Connect transfer window on the Continue button and then enter your login details. That's it!
---
Amazing right?
I had a lot of fun programming the lease renewal feature and using it is even better.
If you have any questions - just ask them in the comments below and I'll make sure to answer them.
---
What can MINNOWBOOSTER do for you?!
| What? | Currency | Advantages |
| --- | --- | --- |
| Buy upvote | SBD | Earn an instant return |
| Lease SP from market | STEEM | Increase your vote strength and curation rewards |
| Delegate SP to market | STEEM POWER | Earn daily STEEM dividends |
| Invest STEEM in MinnowBooster | STEEM | Earn daily SBD dividends |
| Delegate SP to MinnowBooster | STEEM POWER | Earn daily SBD dividends |
---
CURRENT PARAMETERS:
| Parameter | Value | Remarks |
| --- | --- | --- |
| Minimum Upvote | 5 SBD | Minimum SBD you can send |
| Upvote comments? | NO | |
| Profit at 100% VP | 3 times | Check VP at steemnow.com |
| Daily Limit | 5.0 SBD | Maximum you can send in 24h |
| Weekly Limit | 15.0 SBD | 7 day maximum |
| Minimum SP Lease | 1 STEEM | |
| 1-3 Week Lease | 1 STEEM/75 SP | Price per week/Lease size |
| 4-24 week Lease | 1 STEEM/150 SP | Price per week/Lease size |
---
Provide us with feedback
We are happy to hear your feedback about where we can improve.
Join our Discord chat
Get support and connect with us and other Minnowbooster fans!

We are always looking to improve @minnowbooster and try to keep you up-to-date whenever something changes. If you have any suggestions about what we should change or add to @minnowbooster, then please write us a comment :)
---
Don't have a Bitshares account? Create one here.
---
Missed the BuildTeam announcement? Here's all the juicy details.
---
Previous Video Tutorials
---

---
And last but not least, here's our cute little footer made by the most epic @ryivhnn! Yes, there are cute little minnows floating around!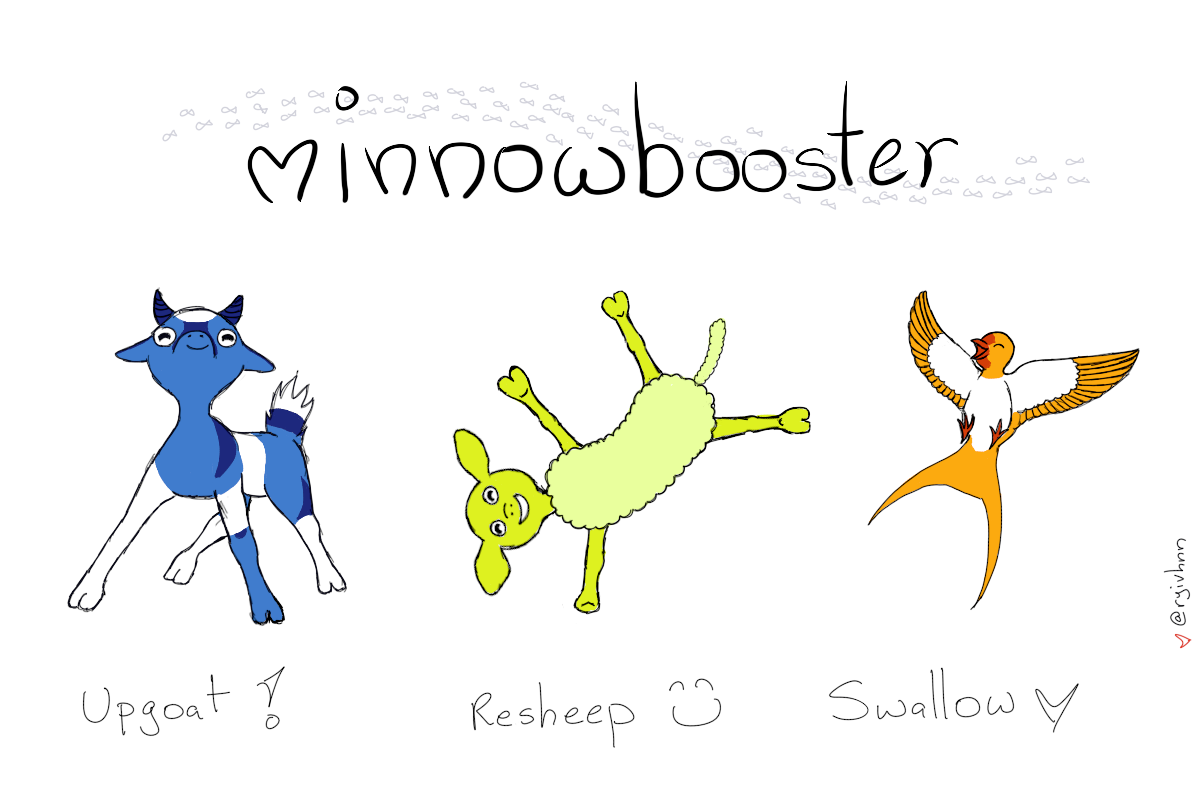 ---
Minnowbooster is a @buildteam project by @thecryptodrive (witness) @cryptomancer and @reggaemuffin (witness)
---
---
This is a @steemvoter subscription payment post. Thank you to Steemvoter customers for allowing us to use your Steem accounts to upvote this post by virtue of your free subscription to the Steemvoter.com bot service. @steemvoter is proudly a @buildteam subsidiary and sister project to @steemsports and @minnowbooster.