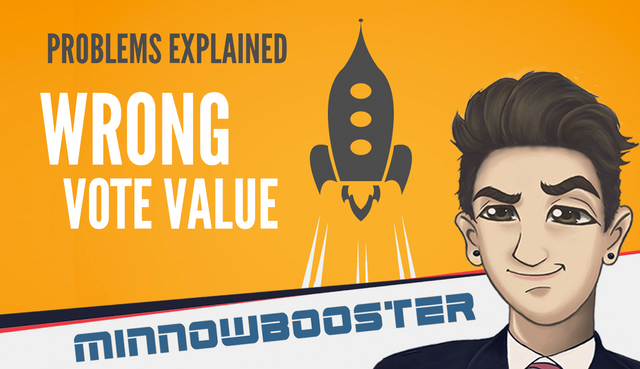 Hey there, @therealwolf here to give an official statement regarding our recent voting calculation problems.
What's the problem?
There have been a lot of questions recently about the difference between our displayed vote value which we report on our comments or display on our website and the actual received vote value shown on Steemit.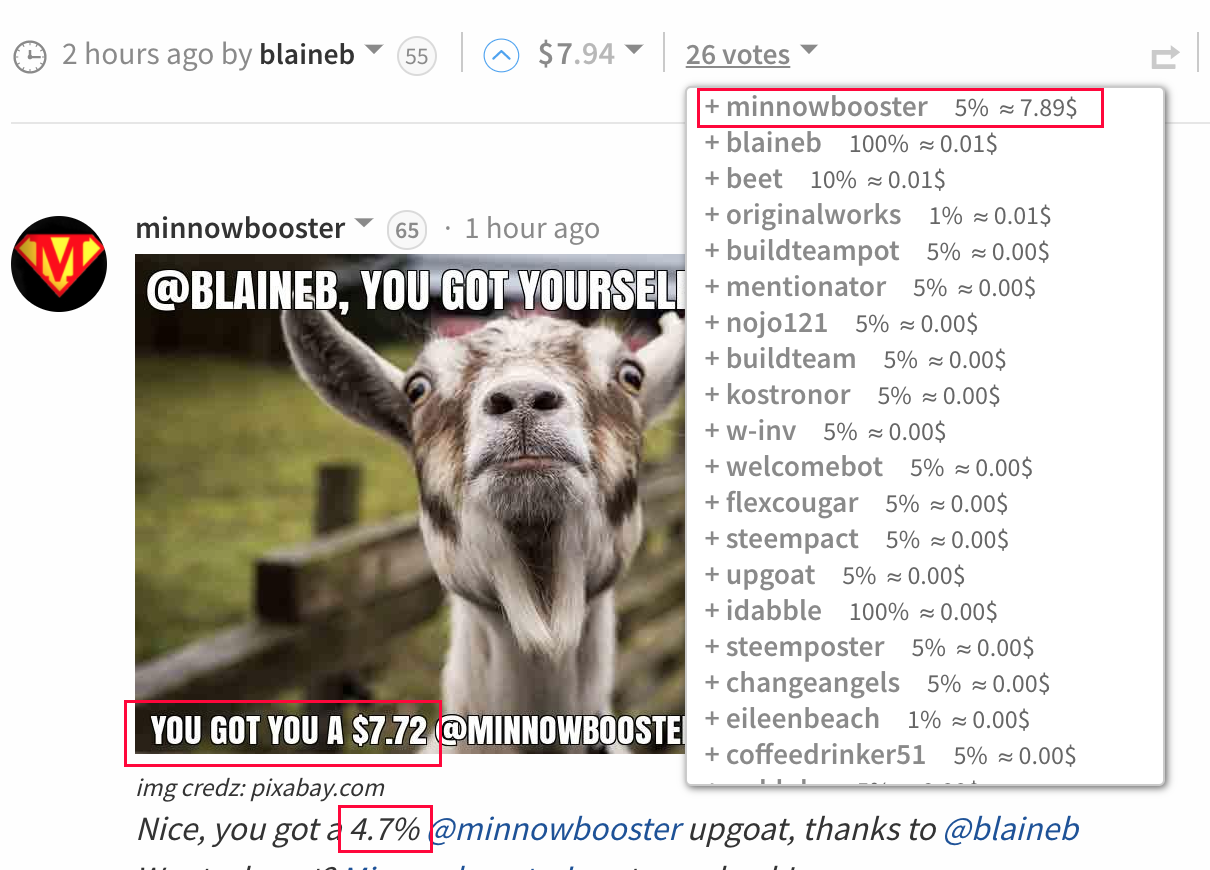 Why does this problem happen?
The reason for this difference is that we calculate and execute the upvote without rounding it - which results in upvotes like:
5.2% or 3.7%
The Steem blockchain records the unrounded value but pays out in rounded values, rounded either up or down. Meaning:
5.2% becomes 5.0% and 3.7% becomes 4.0% etc
This results in the vote value either increasing or decreasing. So sometimes your value gets increased to more than you actually expected and sometimes reduced to less than you should receive. (but normally still more than you send).
Now, because our Steem Power is currently so high - the difference between 1% more or less is big; over $1.
While we know and understand this problem - there is currently not much we can do until we have implemented a system that handles the small differences.
Additionally, I want to mention that, if you check the voting value through steemnow.com - the rounding happens often in very weird ways.
0.1 rounds to 1
1.1 rounds to 2
1.5 rounds to 2
1.9 rounds to 2
So keep that in mind when you calculate the value yourself.
---
Our Solution
We will soon have a system in place where those problems will be fixed, but until then please keep in mind that we're doing our best to give you the best return on your investments!
Until then we have reduced the Daily Limit to 5 and Weekly Limit to 15.
And even while those calculation problems are happening - MinnowBooster is still giving out very good returns and you should get at least your money back.
If you are getting an upvote that is less than the amount you send - for example: you send 3 SBD and got only a 2.85$ Upvote, then contact our customer support on discord. (@furious-one can help you out)
Last but not least - keep also in mind that as the Steem value and the reward balance/claims changes - the upvote value changes too and this can create a difference in comparison to what MinnowBooster comments under your post.
For example: If Steem has a value of $1.40 and you get an upvote from MinnowBooster - we calculate the spot value at that time. If Steem drops to $1.00 thereafter - the upvote value drops too, but the value on the comment/image under your posts stays the same, conversly if the price of Steem goes up higher the value increases but the comment value in our upvote image remains the same, because it was the spot value you received at the time.
---
I hope this explanation was detailed enough.
If you still have questions - please ask them in the comments below and I will make sure to answer them!
---
What can MINNOWBOOSTER do for you?!
| What? | Currency | Advantages |
| --- | --- | --- |
| Buy upvote | SBD | Earn an instant return |
| Lease SP from market | STEEM | Increase your vote strength and curation rewards |
| Delegate SP to market | STEEM POWER | Earn daily STEEM dividends |
| Invest STEEM in MinnowBooster | STEEM | Earn daily SBD dividends |
| Delegate SP to MinnowBooster | STEEM POWER | Earn daily SBD dividends |
---
CURRENT PARAMETERS:
| Parameter | Value | Remarks |
| --- | --- | --- |
| Minimum Upvote | 5 SBD | Minimum SBD you can send |
| Upvote comments? | NO | |
| Profit at 100% VP | 3 times | Check VP at steemnow.com |
| Daily Limit | 5.0 SBD | Maximum you can send in 24h |
| Weekly Limit | 15.0 SBD | 7 day maximum |
| Minimum SP Lease | 1 STEEM | |
| 1-3 Week Lease | 1 STEEM/75 SP | Price per week/Lease size |
| 4-24 week Lease | 1 STEEM/150 SP | Price per week/Lease size |
---
Provide us with feedback
We are happy to hear your feedback about where we can improve.
Join our Discord chat
Get support and connect with us and other Minnowbooster fans!

We are always looking to improve @minnowbooster and try to keep you up-to-date whenever something changes. If you have any suggestions about what we should change or add to @minnowbooster, then please write us a comment :)
---
Don't have a Bitshares account? Create one here.
---
Missed the BuildTeam announcement? Here's all the juicy details.
---
Previous Video Tutorials
---

---
And last but not least, here's our cute little footer made by the most epic @ryivhnn! Yes, there are cute little minnows floating around!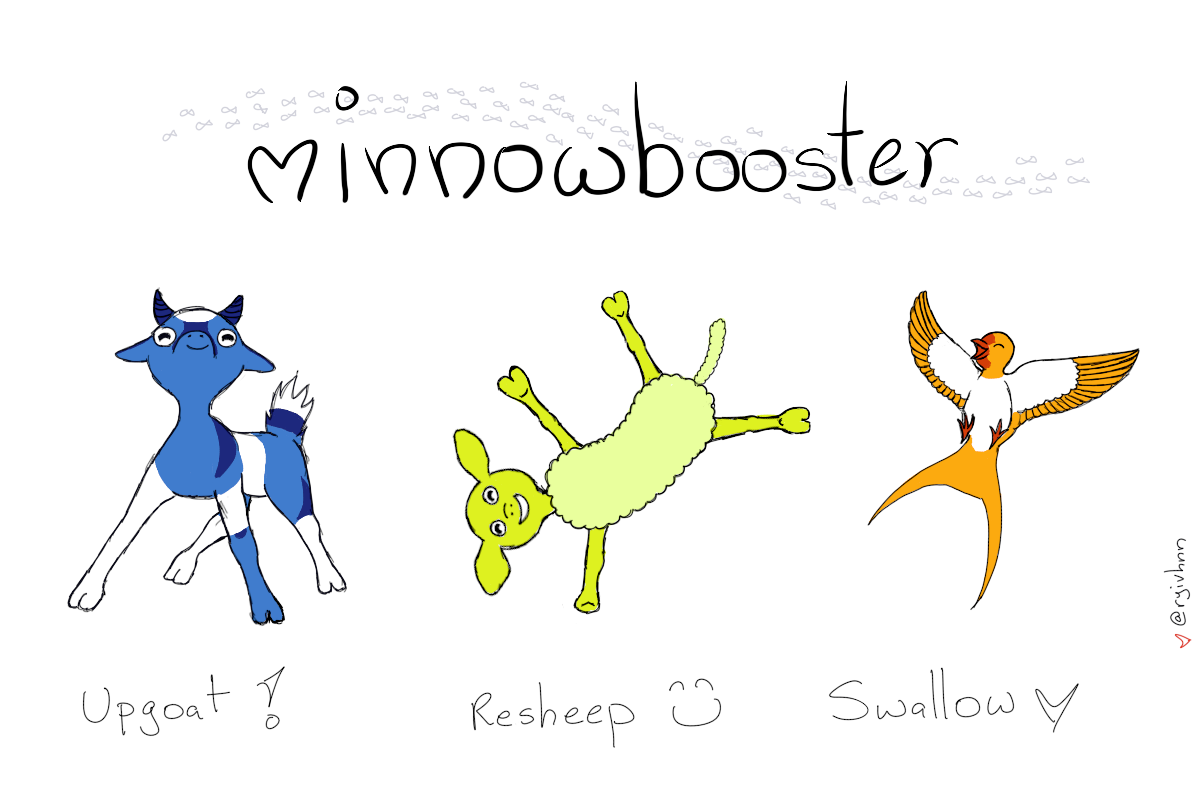 ---
Minnowbooster is a @buildteam project by @thecryptodrive (witness) @cryptomancer and @reggaemuffin (witness)
---
---
This is a @steemvoter subscription payment post. Thank you to Steemvoter customers for allowing us to use your Steem accounts to upvote this post by virtue of your free subscription to the Steemvoter.com bot service. @steemvoter is proudly a @buildteam subsidiary and sister project to @steemsports and @minnowbooster.