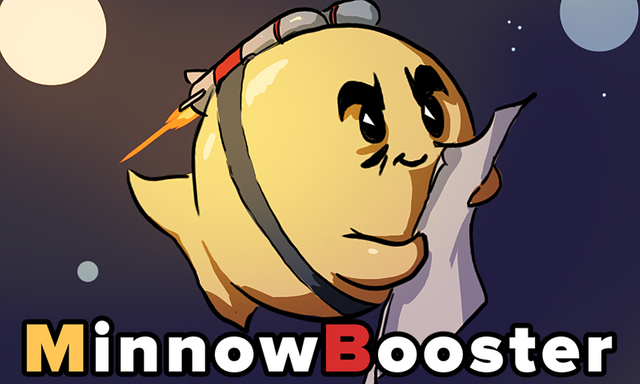 We will be taking new measures to eliminate inappropriate use of our service. Abusers be warned, a new policy is being put in place and if you continue to upvote content that violates our TOS, we will be removing your upvote and declining a refund payout.
What constitutes abuse of @minnowbooster?
Using multiple accounts to post duplicate content and purchasing MB upvotes for all of them
Same goes for using multiple accounts to post low quality content just to farm Minnowbooster for profits
Upvoting posts with MB that are written in a copy / paste style
Using a MB vote for very short or repetitive content. Length is subjective, but 150 words is a good safe guideline.
Using the service via automation scripts and bots
Scraping information from MB website
Photography Post Rules:
Single photo posts are not allowed
Photography posts must contain supporting text and show significant effort in terms of production value (location, setup, lighting and subject) to be considered boostable.
Art, Video & Animation Post Rules:
Posts must be originally produced by the author and contain supporting text.
Memes are not considered art.
Public Domain Content:
Sources and Authors used in posts must be correctly cited and linked to original content
Forbidden Topics:
Violence, self-harm, gore
Politics & political opinion
Religion
NSFW
Use discretion in upvoting posts, using a small MB upvote for short content may be okay under some circumstances but think about the content you are upvoting and decide based on the criteria we have laid out.
What is @minnowbooster's new policy in dealing with abuse? Users who violate our TOS regarding upvotes will face the following consequences:
1.) Your post will be unvoted by Minnowbooster
2.) You will not receive a refund for the original upvote.
3.) Your account can be blacklisted
--------
User errors while using our upvote or delegation services are non-refundable
Violation of these TOS can result in a temporary or permanent blacklisting. In case user is blacklisted, the first 10 transactions done by the user are returned with a warning in the transaction memo.
Any amounts sent won't be refunded after 10 warnings.
---
What can MINNOWBOOSTER do for you?!
| What? | Currency | Advantages |
| --- | --- | --- |
| Buy upvote | SBD | Earn an instant return |
| Lease SP from market | STEEM | Increase your vote strength and curation rewards |
| Delegate SP to market | STEEM POWER | Earn daily STEEM dividends |
| Invest STEEM in MinnowBooster | STEEM | Earn daily SBD dividends |
| Delegate SP to MinnowBooster | STEEM POWER | Earn daily SBD dividends |
| Sell your vote to MinnowBooster | VOTING POWER | Earn SBD share of sells |
---
CURRENT PARAMETERS:
Parameter
Value
Remarks
Minimum Upvote
0.01 SBD
Minimum SBD you can send
Upvote comments?
Can Be Enabled
Profit
Always Guaranteed!
Varies with SBD price, but always receive more than send.
Minimum Lease Purchase
1 STEEM
Maximum SP Lease / Steem
1 STEEM/50 SP
Price per week/Lease size
Minimum SP Lease / Steem
1 STEEM/400 SP
Price per week/Lease size
Provide us with feedback
We are happy to hear your feedback about where we can improve.
---
Join our Discord chat
Get support and connect with us and other Minnowbooster fans!

---
We are always looking to improve @minnowbooster and try to keep you up-to-date whenever something changes. If you have any suggestions about what we should change or add to @minnowbooster, then please drop by and let us know!
---
Missed the BuildTeam announcement? Here's all the juicy details.
---

---
Minnowbooster is a @buildteam project by @thecryptodrive (witness) @cryptomancer and @reggaemuffin (witness)
---
---
This is a @steemvoter subscription payment post. Thank you to Steemvoter customers for allowing us to use your Steem accounts to upvote this post by virtue of your free subscription to the Steemvoter.com bot service. @steemvoter is proudly a @buildteam subsidiary and sister project to @steemsports and @minnowbooster.