MonetaVerde Mining – Claymore CPU Miner – Minercountry Pool
In previous articles we created MCN (MonetaVerde) wallet and started solo mining from that wallet (more in MonetaVerde Mining).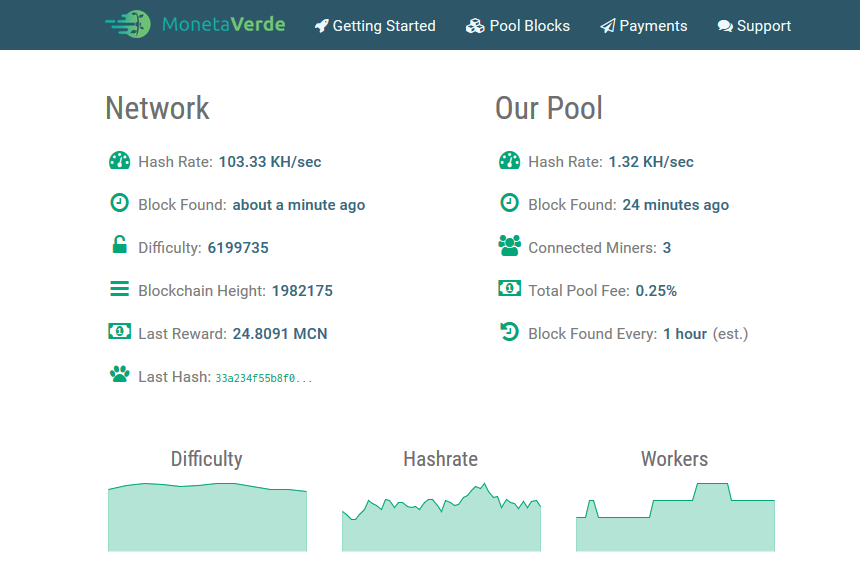 For poll mining we can use for example MinerGate (more in MonetaVerde Mining – Blockchain Synchronization).
But now we have another mining pool for MonetaVerde – Minercountry.
To getting started you have to look at Mining Applications possibilities: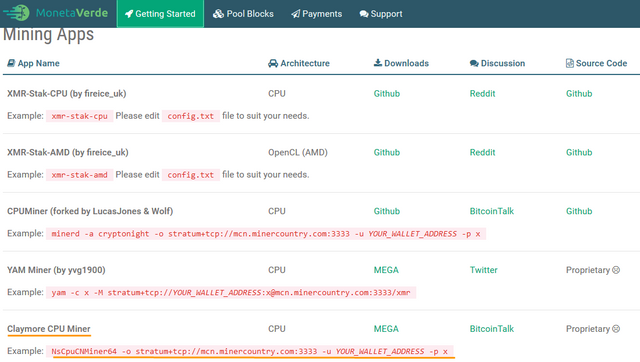 For this article I decided to use Claymore CPU Miner. So download this software for example from MEGA and unpack files somewhere to your disk (you will need to add exclusion into your antivirus system – more here):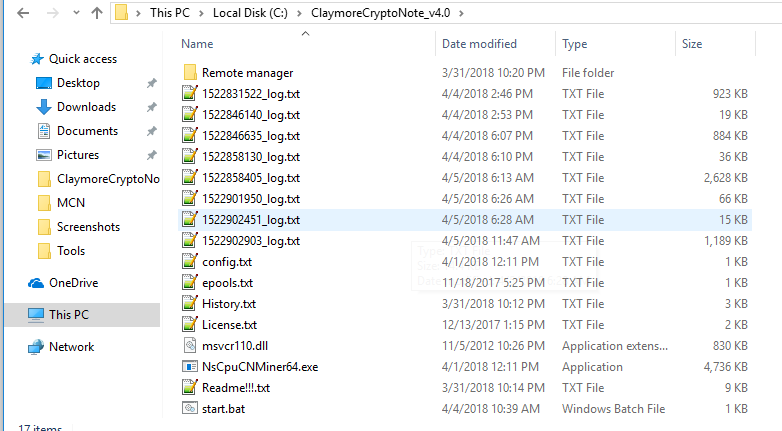 Start miner:
NsCpuCNMiner64 -o stratum+tcp://mcn.minercountry.com:3333 -u YOUR_WALLET_ADDRES -p x

In Readme!!!.txt you can find:
TROUBLESHOOTING
To achieve maximal mining speed, start miner with admin rights once (miner must show "scfg: 1"), it will configure system for optimal performance; then reboot computer to apply changes. For normal work no admin rights or other permissions are required. Miner must show "FAST MODE ENABLED" message if everything is ok.
In log file is:

10:45:23:196 23b0 scfg: 0
Miner must show scfg: 1 so close the window, start Command Prompt as Administrator and run miner again:

Now we've got scfg: 1 but we cannot see FAST MODE ENABLED. So restart your machine and run miner again: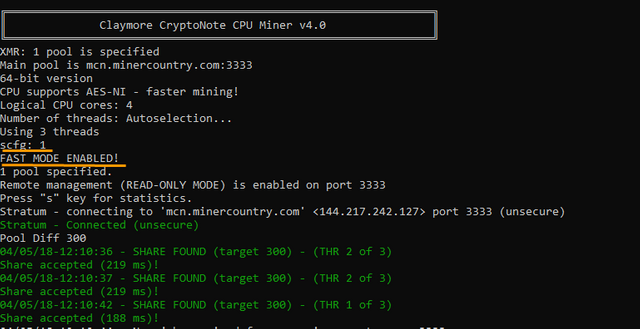 You can run miner as regular user (no Administrator) now: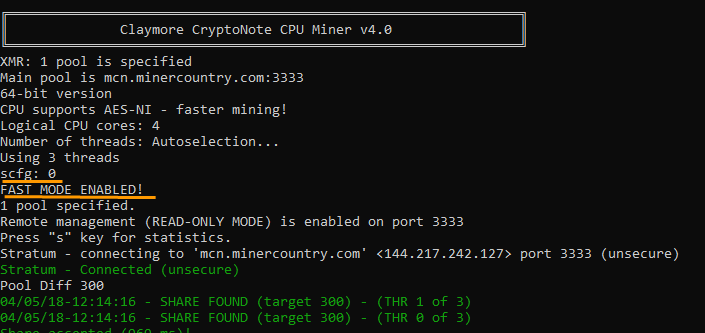 It's good idea to read Readme!!!.txt. You can experiment with number of threads for example:
-t number of threads. "-t 0" - autoselection. Autoselection does not work fine in all cases, so try different values. Optimal value depends mostly on L3 cache size. For example, if your CPU has 8 MB of L3 cache (i7 CPUs), use "-t 4". For 6MB L3 cache (i5 CPUs) use "-t 3".
All screenshots are from W10 64 bit.
---
As always thanks for reading, please do resteem, tag friends, vote the post up, show it love, and in return I will again get back to sharing the love in upvotes and giving back maximum value - but this will take time.