Welcome to The Fourth Minimalist Drawing Contest !! -- 100% SBD Prize Pool
Welcome to the 'Minimalist Drawing' contest! #MiniContest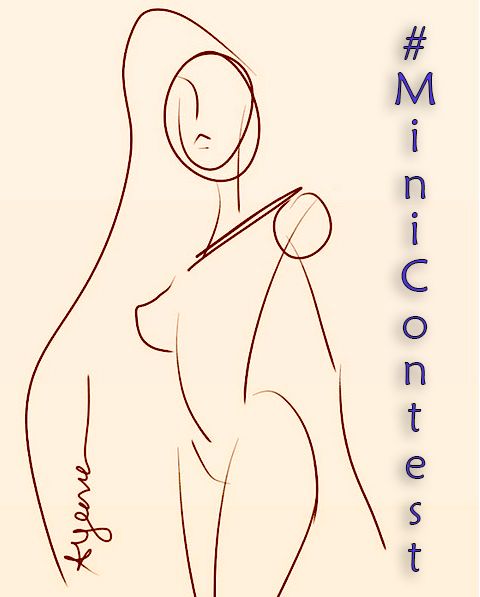 We got some really creative entries in our last contest! Thank you everybody for making this contest a success 👍😊🧡

What is this contest about?
This contest is embracing the minimalist idea: make the most from the least!
Use your imagination to draw, paint, sketch or craft something which portrays your basic idea or feeling without getting lost in too many details
Keep your art simple! 👍
😊😊😊
You can think of it as a Haiku of art ;)
As an example, take the sketch I drew of a woman. I tried to portray a woman with only a few lines and curves. In the same way, I encourage you to follow your own ideas!
This means that everybody can participate in the #MiniContest! You don't need to be a master in arts! However, you may find out that making simple things can be quite challenging as well! So you will need to be creative :)

If you want to participate just do the following:
Resteem and upvote the contest OR Promote the contest with a link in your post
Make a comment with a link of your work below this post
All of the submitted works must be original and made by you!
Only 1 entry/post per person
Use the #MiniContest tag for your post
All entries must be submitted before this post closes (which is 28th of May)

Who will win?
The winners will receive 100% of all of the SBD raised in this contest
The prize pool will be split up equally among 4 winners
Everyone gets 25%

😊Have fun and enjoy !!😊

Follow our little stories at #Konjed! 💗💗💗😊😊😊