New specimens in my collection
There are many mineral exchange events throughout the year in various cities near me, however most of the time I end up disappointed. They are more about overpriced jewelery, traditional regional food (yep, this on "mineral exchange") and all that "find the stone that fits your Zodiac Sign chakra" or whatever BS. But there is one event that happens twice a year, organized in Sosnowiec, in building that belongs to Faculty of Earth Sciences, Silesian University, and it happened this weekend. It is always all about minerals and fossils. Sadly not being disappointed also means I always end up spending a lot of money there, but one can't have a cake and eat it too.
There are some minerals I always end up buying, like the red jasper: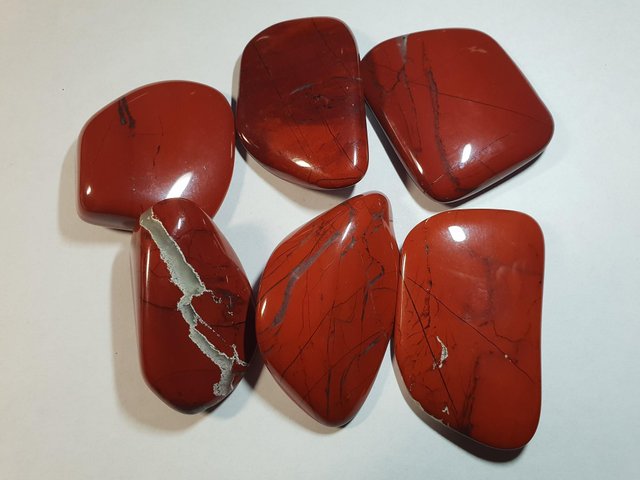 There is something magical about this color.
What I like about the event is that there is always something that wasn't there before. This time f.e. I ended buying these blue apatites: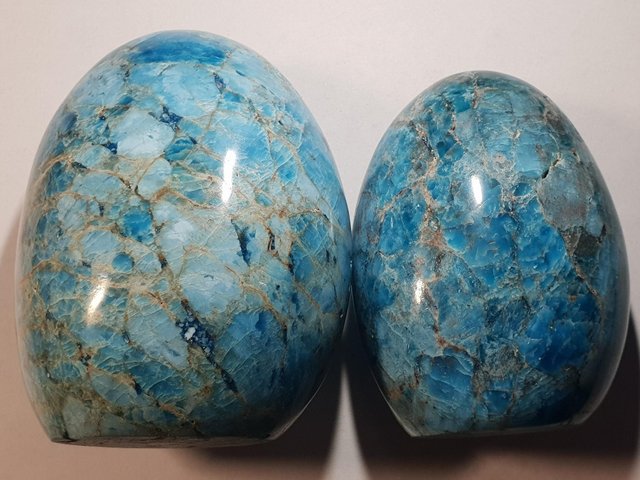 I already had blue apatite, however the ones I had so far are much darker. These resemble shade of blue of (much more expensive) Chinese
hemimorphite or Caribbean larimar.
I also bought couple septarians. The big ones come from Gnaszyn. Since it is just one hour drive from my place, eventually I might end up digging some more myself :o) (it is supposedly the best place for septarians in Poland, and there are fossilized trees and shells as well - I actually can't wait to go there...). Compared to the grey ones I acquired in Nowy Kościół these are much darker and brown.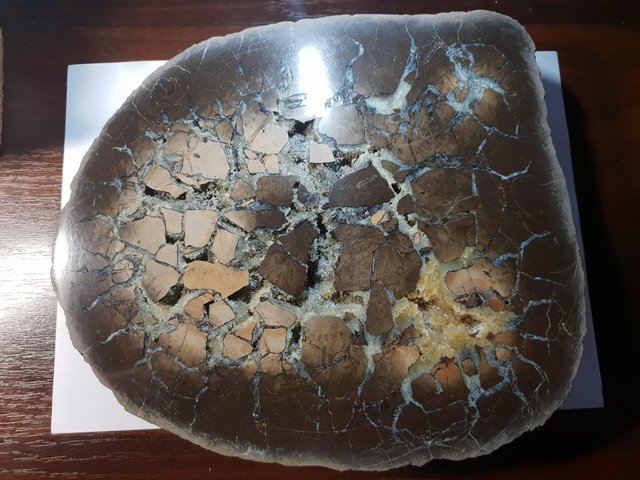 Look at the details. While the main stone is coffee with milk type of soft gradient, the very edge where calcite crystals start to grow is very dark, which emphasizes the contrast making crystals appear even more silvery and gold. Very nice.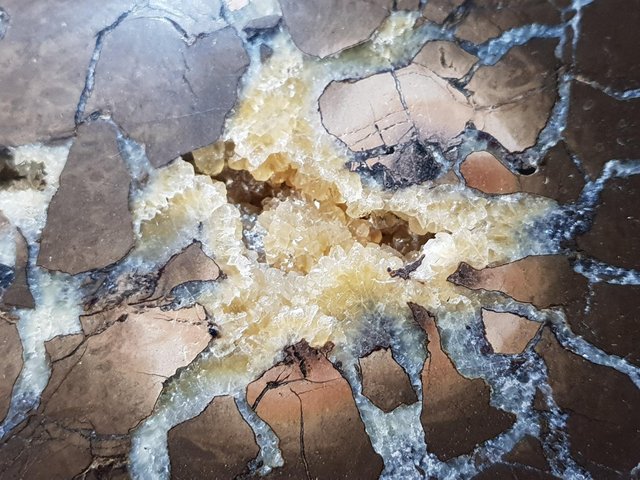 Another septarian is from Morocco. It is very tiny, just couple of centimeters in diameter. I wonder if there are only such small specimens there, because all that were for sale were like that.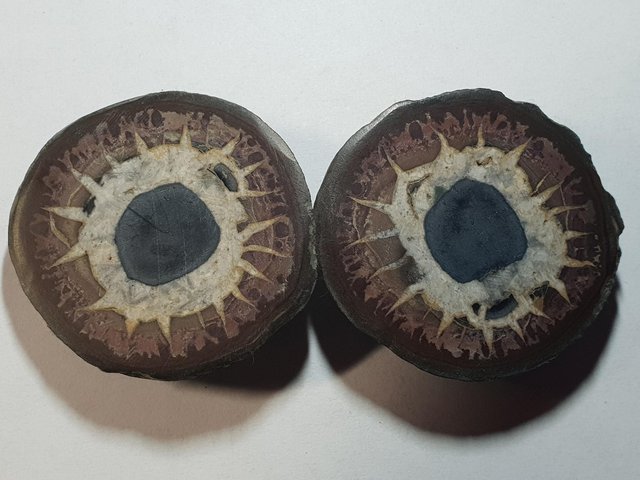 Finally I also got some agates (also from Morocco). The first one is a peculiar mix of regular agate, clear chalcedony with chlorites (aka moss agate) and hematite.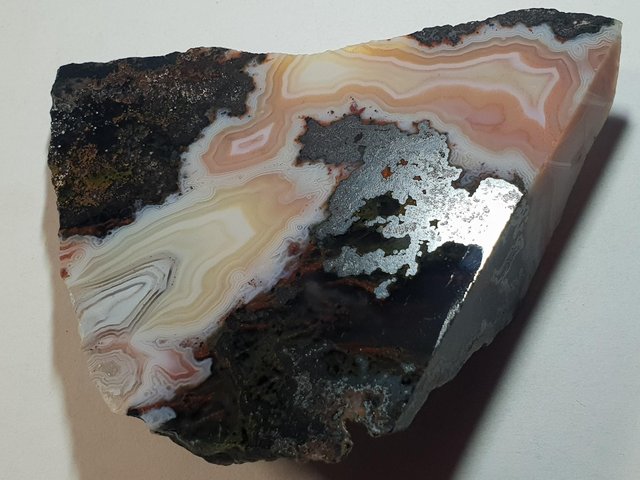 The second one (I actually bought couple of these) is a pack of white and clear chalcedony stripes. In that is it very similar to my favourite agates from Botswana, except they are usually more colorful. It appears to be a speleothem rather than intrusion.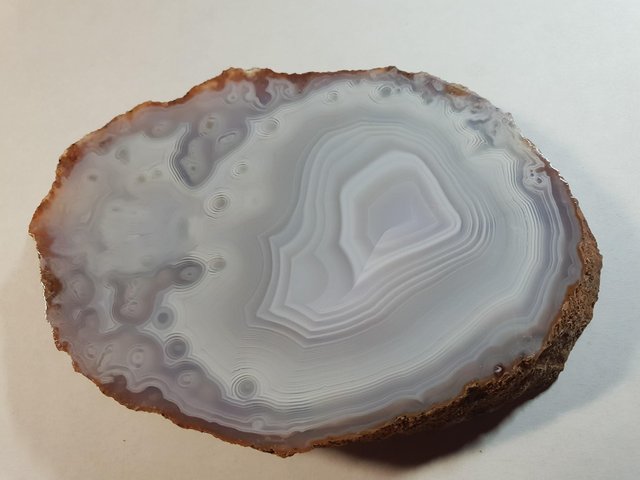 Because every other stripe is transparent you can see slightly into the rock - in one case it causes a mirage to appear. During changing of viewing angle, phantom bars move back and forth. I tried to capture the effect on wigglegram but resigned after several failed attempts.