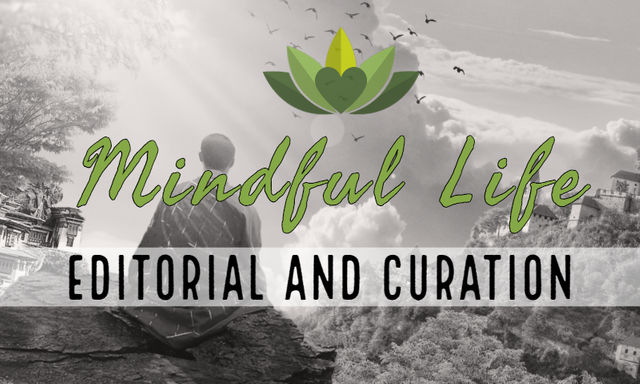 Hello Steemverse,
@tryskele here with this week's Mindful Monday post. First of all I would like to express my gratitude for this amazing group. Everyone I have encountered through @naturalmedicine and #mindfullife have been absolutely wonderful. They are so supportive and just genuine people that want to enjoy life rather than be stressed out about things they cannot control. I absolutely love that we have added different voices to Mindful Mondays. To learn and hear from someone else's perspective gives such added value to what we already do. You may not like what one person says, but you may like someone else. It is all about finding what resonates with you.
In addition, thank you to @eco-alex for last week's Mindful Monday post. Sharing a personal journey to be more mindful and have a more fulfilling life. It is encouraging and motivating.

This week I would like to cover sleep. Sleep, like eating is something that our bodies require. I know many of us joke 'Sleep is for the weak' or 'I'll sleep when I'm dead' or a myriad of various other one-liners we tell ourselves. If we joke about it, then we're not stressed about it. We joke because we are stressed. We are stressed because we're not sleeping.
Sleeping is essential as this is the time our bodies heal and re-energize, our minds reset, it actually lessens
stress in your life. It helps with your mental health, weight loss or gain just about every part of our being is regulated by sleep. How you sleep, when you sleep, dreaming or not dreaming, and even difficulty falling asleep all affect our quality of sleep. For something that our bodies need , some of us it is like fighting a demon just to get a couple of hours of some form of rest.
Quantity over quality? Which is better? How much sleep you get or the quality of sleep you get? I think most of us would agree quality is better. If you feel rested, you have energy and desire to do things. If you don't then getting motivated is more difficult,
If you take a look as time goes on, sleep patterns are changing. Somewhere our programming has been changed to where we have to fill every moment with something. We have to be continuously active, but we don't. In fact, we actually need to take a step back.
If you are not sleeping, why is that? Maybe you're in pain, or maybe you lost your job and are worrying about what comes next? Maybe you're afraid of a bad dream you had. Maybe you're worried about waking up the next morning or not waking up the next morning.
What are some things we can do help aid us in trying to get a good night's sleep?
Have the right environment. Where ever it is you are sleeping should be an environment that is conducive to sleep. No strong smells, no bright lighting, no loud sounds.
Establish a routine. One that gives you time to wind down. This lets your body know when you start these activities that it is time to sleep.
Sleep and wake at the same times. Again this will establish a routine that your body should eventually follow.
Spend time out in the sunlight. This helps keep your body rhythms.
Reduce blue light at night. Use a blue light block on your computer or your phone. There are apps that can help with that, if you cannot change a setting on either one of the.
Reduce caffeine intake later in the day. Anything that is a stimulant can inhibit sleep. If you are taking these in later in the day then your body does not have enough time to process it before sleep.
Admittedly, there a laundry list of activities and exercises one can do to help aid the process. I could ramble on but then I wouldn't have enough material for another post 😁
Let's hear some of what you all do to help with sleep.

Mindful posts worth celebrating this week
@porters
#MindfulMonday - Dealing with Frustrations and Problems in a More Mindful Way...
Great article and tips on how to use a mindful approach in working through problems and frustrations. These practices work on all problems big or small.
@raj808
Making The Choice... Not to Choose
A very mindful comment just in the title. A wonderful commentary on how too much can be too much. So many choices that it's an overload.
Please pay these people a visit and see what other goodies they have waiting for you.
Remember to use the #mindfulmonday and/or #mindfullife tags when posting your mindful posts. If possible to share them in the #mindful-post-promotions channel.


And in other news...
Our beloved @bewithbreath is home. Again we offer our condolences to him and his family for the loss of a family member. SMG will startup again soon. I am sure he will fill us in on further details.
Our wonderful @riverflows has started a new contest that is supported by @curie
Do you have a book or books that have informed, or daily inform, your natural healing journey?
Enter for the chance to win 40 Steem. Entries close Monday 12th of August AEST (Australia) time!


Mindful Life is a space within Natural Medicine whose aims are:
• To unite meditators across the Steem blockchain so that we can share and strengthen our own practices
• To provide a space to discuss the philosophy, science and practical application of such practices in our lives
• To inspire and motivate each other
• To provide support if we might be struggling, connecting with like minded people who might offer solutions
Entry is minimum 20 SP for those under 500SP, and 50SP + for those with a bit more. This makes you a full member of @naturalmedicine and all it's benefits. It's free for those under 100 SP. Is The Book Challenge
Natural Medicine Needs YOU! Please consider delegating to @naturalmedicine by clicking any amount below to help keep this collective going. The minimum entry for membership is 20SP (free for members under 150SP), and helps support and celebrate your work with natural remedies, healings and nurturings on this gorgeous blockchain! Join us on Discord here - we'd love to have you!