📱surviving life without texting on the low phone diet📱
the text is the smallest form of digital communication. it is the atom, the base unit of information. much can be said with a single text — even one character, like a 👍 or a 🍆, can imply a large amount of information.
on the low phone diet (LPD) you only check your phone three times per day. this eliminates the ability to have ongoing text conversations.
note: the low phone diet protocol can be found here
---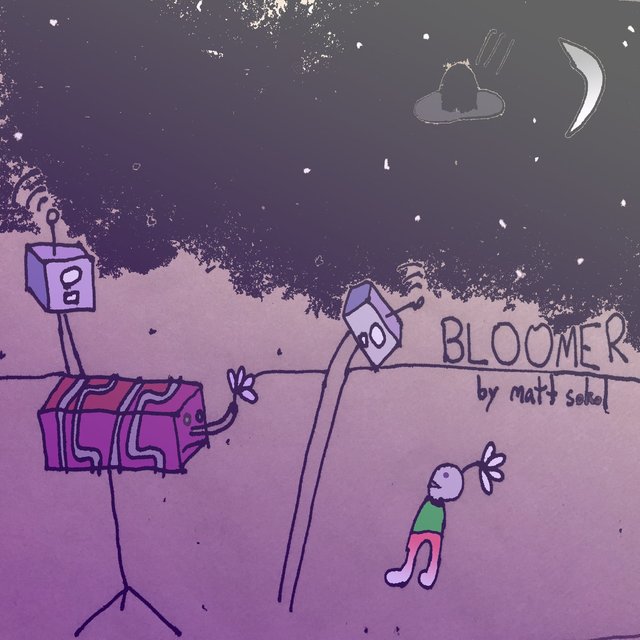 want some music to go along with this post? check out bloomer, free to stream and download.
---
breaking the text habit
one thing becomes clear right away: texts are a distraction. when you keep your phone off, other people start to look crazy. people are just lost in their phones, staring deep into them, breaking away mid-conversation and in the middle of the street to type out texts.
be careful tho, don't get cocky.
you might start thinking like this:
you, the enlightened one: these silly people are like zombies, trapped staring into the comforting glow of the phone!
there is a sense of superiority that can emerge. you are breaking free of the matrix, man! wake up sheeple 🐑🐑
but then the next thing happens.
oops now nobody cares, nobody wants to text you anymore. jokes on you 😂
once your friends realize it isn't fun to text you anymore, they will stop. you will receive way less texts than you used to. this is where the other shoe starts to drop.
losing all of your texting relationships can feel like losing a limb. no more texting for fun? how will we entertain ourselves when we're bored at work, on the train, or in line at the grocery store? how will i stay in touch with people?
you need to come to terms with two core facts:
text conversations are lame
half the reason that we text so much, is to avoid the present moment
texts are no fun. they aren't entertaining or useful. most texting is just a passive way to kill time when we're bored. we get validation by having a lot of texts in our inboxes.
everybody: 😟😟nobody has texted me in 4 hours 😟😟 do i have no friends? 😯😯
without text, we have to be more patient. we have to let serendipity come to us when it will, rather than trying to text our way to transcendence. we need to commit to whatever is right in front of us — jobs, frugality, patience, fear, etc — without using texts as a way to escape from life every few minutes.
it's a total lifestyle adjustment to stop texting all day. to accept what is right in front of us as the base layer of our reality.
self-help technique (very advanced): pay attention to the world around you 🌎🌎
when your friends stop texting you, it creates a lot of space in your social life.
go into that open space boldly. be courageous and be patient. sit with what you experience and remember that these kinds of experiments can be highly psychedelic in nature — no drugs needed!
your friends will still be there for you. your communication methods will evolve and expand. you'll meet new people, deepen relationships with current friends, and find new outlets for boredom and creativity that don't involve your smart phone. and the phone is still there for you, when you really need it.
nothing is lost. much is gained.
is the phone a big part of your life? how often do you text?