Una Noche Sin Dormir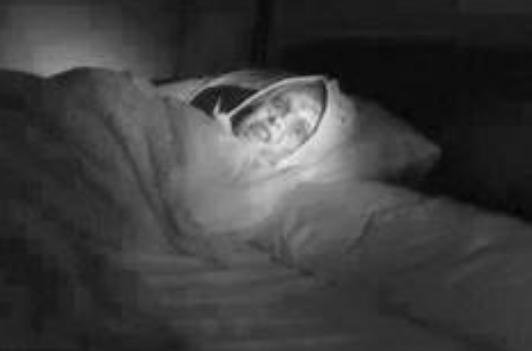 IMAGEN
Todas las noches han sido un calvario, pero aquella noche fue fatal, cuando voy a la cama e intento quedar dormido sentí a alguien que se acuesta junto a mi, una suave sensación recorrió mi espalda como si se tratara de un roce con la mano, suavemente volteo para ver si es la sabana o algun algodon que esté suelto en la cama, pero nada veo y mi intriga crece.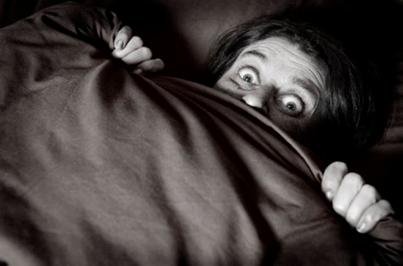 [IMAGEN2]

Me acuesto de lado en mi cama y en el interior de ella se escucha un ligero silbido como siguiendo una melodía. Media vuelta doy para acomodarme mejor y dejar de escuchar ese molestoso sonido, de repente y con mucha impresión veo hundirse levemente el colchón como si alguien se posara sobre el.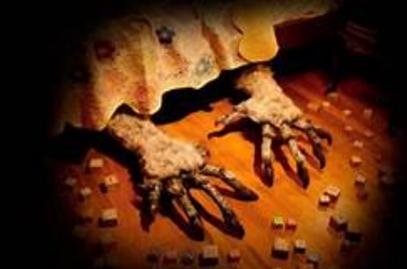 [IMAGEN3]

Inmediatamente me levanto para prender la luz y corroborar lo que había visto, me acerco detenidamente y ya no veo nada extraño, solo las sabanas desacomodadas en la cama. Salgo de la habitación para tomar un poco de agua y relajarme despues de ese sobresalto, al rato vuelvo al cuarto y al apagar la luz un fuerte viento tiró las cortinas al suelo, no dormí ese día, sentado me quedé hasta el amanecer en la sala de mi hogar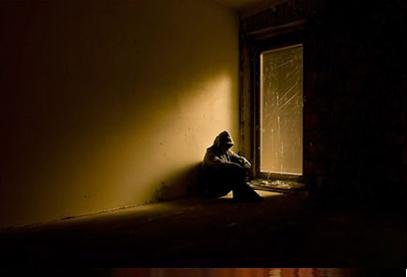 [IMAGEN4]

Los relatos y fotocuentos son una manera practica para crear post. En esta oportunidad les dejo un corto relato basado en una imagen de internet la cual me ayudó mucho para crear un cuento de terror para participar en el concurso de #MicroTerror256

FUENTES
IMAGE2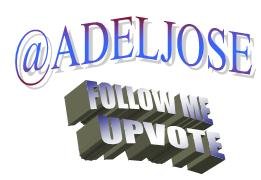 This is an Invitation to join #ccc for Guaranteed Daily Income and Payout for Newbies (2.0) in #ccc and Follow the Honor Code - the Creed (Conditions and Limits Inside)
AND
the latest update <<< please click to read.