Hello dear steemians, today I am gonna share with you all a place where you don't sweat.
This is not a joke..
This state is called UTAH !!!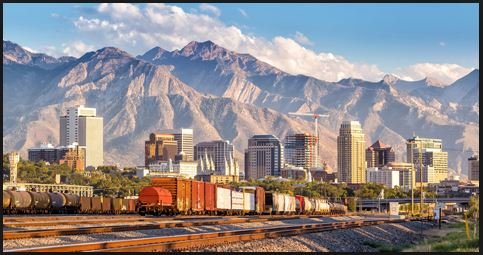 |
|
It is so dry that after a crazy exercise in the middle of the desert even when it is 95°f hot..
YOU WON'T SWEAT MUCH
It is because most of it gets evaporated immediately in the air.
|
|
|
Sweat has always been a major problem for people like me. It forces us to take shower every time we go outside.
It makes you feel unpleasant and sticky and it smells.
|
But in these places of UTAH- The Salt Lake, The Salt Flats and in the Mountains, the weather is one of the driest in the United States.
It can be bad for some but for many people like me you can finally go outside, experience the beautiful nature, the crazy green mountains and the crazy white salt flats,
all without having to smell.
That's a small fact, see you tomorrow.
If you like it follow @pankuvirat, upvote, resteem and leave a comment.
Image courtesy- Google.