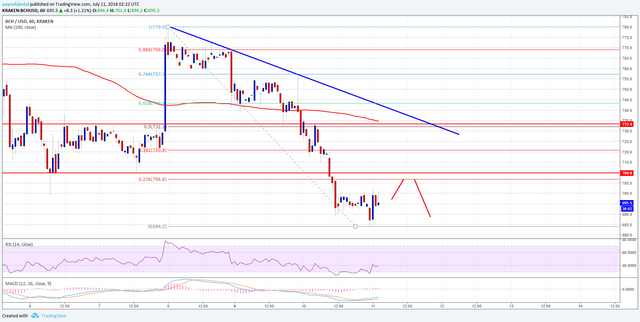 Bitcoin cash price fell sharply and even broke the $700 handle against the US Dollar.
There is a major bearish trend line formed with resistance near $735 on the hourly chart of the BCH/USD pair (data feed from Kraken).
The pair may correct higher in the short term, but upsides are likely to be capped by $710-730.
Bitcoin cash price is back in a bearish trend below $750 against the US Dollar. BCH/USD is now facing many challenges on the upside above $710.
Bitcoin Cash (BCH) Toronto Event 12 July 2018
Thursday Night | July 12th 7PM at Betty's in Toronto Get free Bitcoin Cash(BCH) by bringing a new or slightly used article of clothing.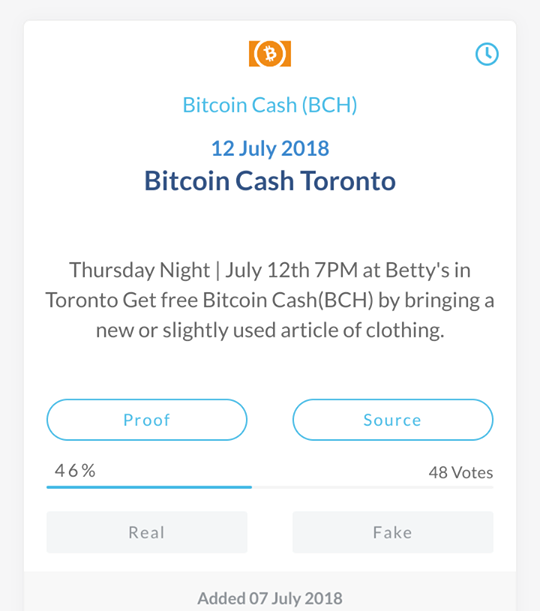 Wish You Success
Digital New