If I did not have a Tesla.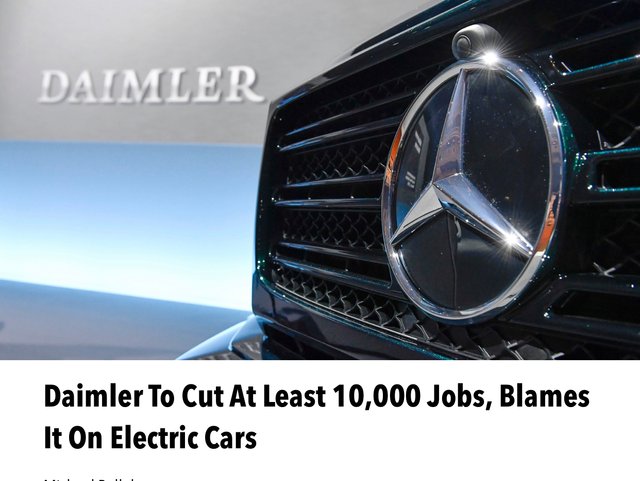 Blaming it on EV is a bit too simple IMHO.
Tesla is not dominating and growing like crazy because they offer EVs.
The reason why I love my my car is because it has great value. Amazing features no other can offer at a price much cheaper than i would get away if I drove a German car.
I am writing this as my car is driving me through suburban traffic. More safely than i could if I gave driving 100% of my attention.
No other car can do this.
It used to be Mercedes was technology leader.
They are now copying, like they used to be copied by cheap chinese and japanese junk cars.
The new S-class is now finally copying the model S. A big screen that goes top to bottom.
The problem is its a copy of the screen that was cool 15 years ago. Before the S-class will be on streets, the Model S will have screen that will go horizontal.
This is a problem.
Germany has to get their shit together.