#MeneMonday: The Rings in My Wish List
I opened my Mene dashboard last night, and lo and behold! Staring me in my face are the exact three Mene 24K Gold Rings in my wish list!
Then I thought to myself: Wait... WHAT??? Is Mene teasing me????
😍The Three Mene Rings in My Wishlist😍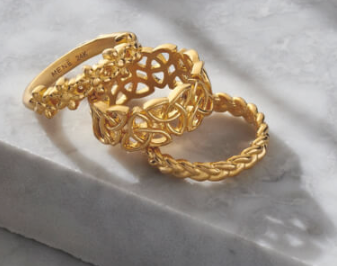 ---
Okay then! Let me check today's prices for these three 24K rings.

---

---

---
😎COOL! I can save up for these 24K rings!
♥.•:¨¨:•.♥.•::•.♥.•:¨¨*:•.♥
Prudent as I am with my hard-earned fiat... let me compare similar rings from other reputable online stores.
---
From Tiffany & Co., an 18K ring for $750.00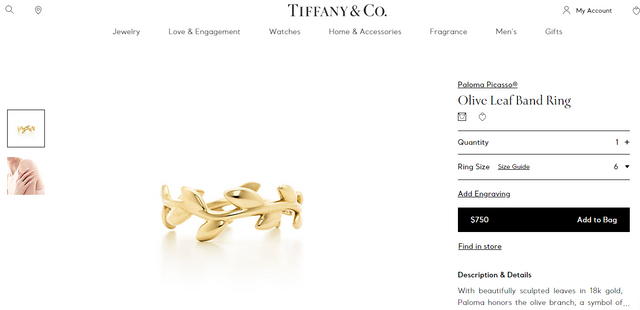 ---
From Nordstrom, I found this 14K ring for $695.

---
From Bloomingdale's, 18K stackable rings of various prices from $495 to $800.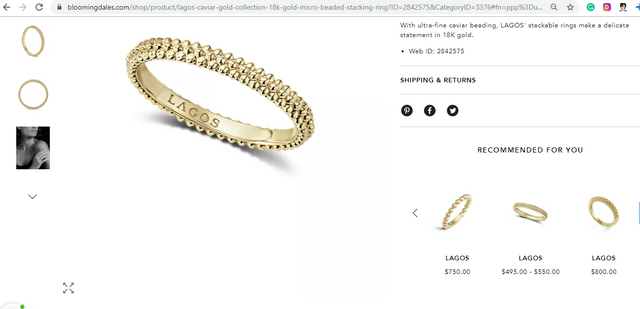 What 😲? For real😏? Goodness😮!!!
Forget the other jewelry stores👎!
😍Only Mene 24K for me!😍

---
The Mene website has valuable informatio about gold. And for your convenience, I have provided a bit of the information below:
24 KARAT PURITY

The Problem

Man-made chemical alloys of 14-18 karats (58%-75% pure) have become the most common jewelry marketed and sold. Alloys do not exhibit the natural properties of gold and platinum and even tarnish with time.

---

The Menē Difference

Menē jewelry is crafted from pure 24 karat gold or platinum, the same form that these precious metals are found in nature. The difference in purity over man-made chemical alloys of 14-18 karats (58%-75%) is instantly observed and felt. It also means our jewelry will never tarnish, is hypoallergenic, and antimicrobial.

This commitment to purity is also the reason why we do not craft jewelry made of "rose gold" or "white gold". These two industry inventions are man-made alloys that dilute the gold with copper or nickel – abundant metals that tarnish over time due to oxidization.

There is a myth that jewelry cannot be crafted from pure 24 karat gold due to its softness. While it is true that pure gold is more malleable than other metals and may contour to your body, gold is indestructible. This special quality can only be understood when experienced physically, leading to an appreciation of this authentic purity as superior to any element in nature.
Source: Mene
♥.•:¨¨:•.♥.•::•.♥.•:¨¨*:•.♥
Thank you for viewing this article. I will see you again soon!

@silversaver888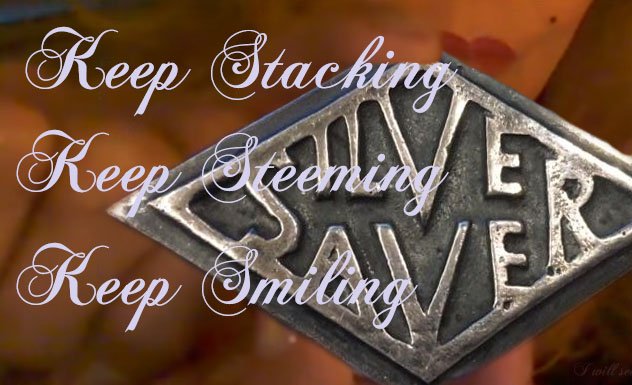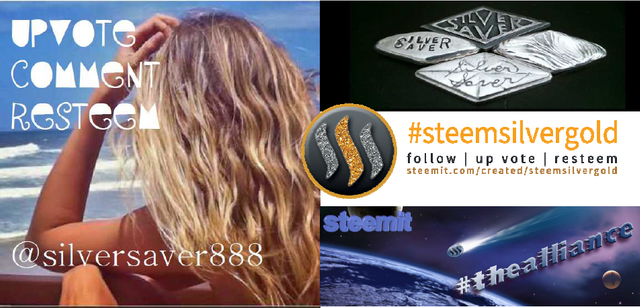 ♥.•:¨¨:•.♥.•::•.♥.•:¨¨*:•.♥
---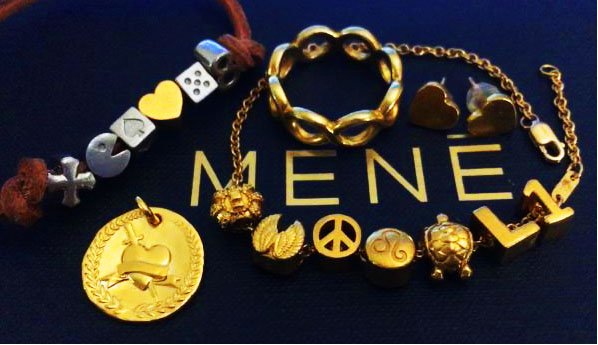 Mene 24K jewelry is a great way to build a gold and platinum stack.
Earn $5 in Mene credit for signing up for Mene with this invite link: https://Mene.com/invite/cK5BKh
---
Have a lovely Mene Monday!!!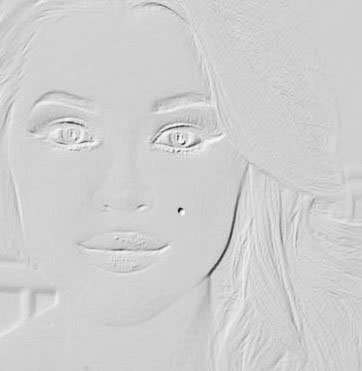 Hugs and Kisses 🤗💕💋!!!!