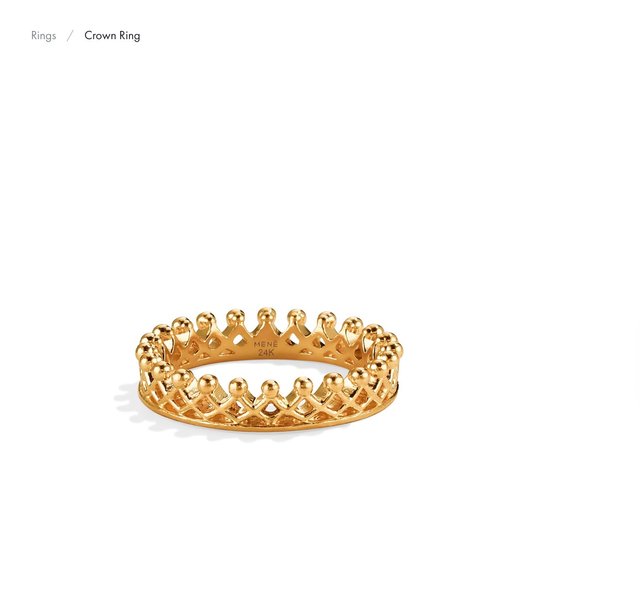 Whats new at Mene?
This 24 karat gold Crown Ring is brand spanking new!

This hefty ring has 7.8 grams of pure gold. At todays depressed gold prices combined with Mene's unique pricing model this ring is on sale.
Need more incentive? Get $5 in Mene credit here if you are signing up for Mene for the first time :
http://mene.com/invite/JrT26p
Don't forget you can buy this ring with cryptocurrency or with the Mene Harvest plan.
I just paid another incremental payment on one of my Harvest Plans today: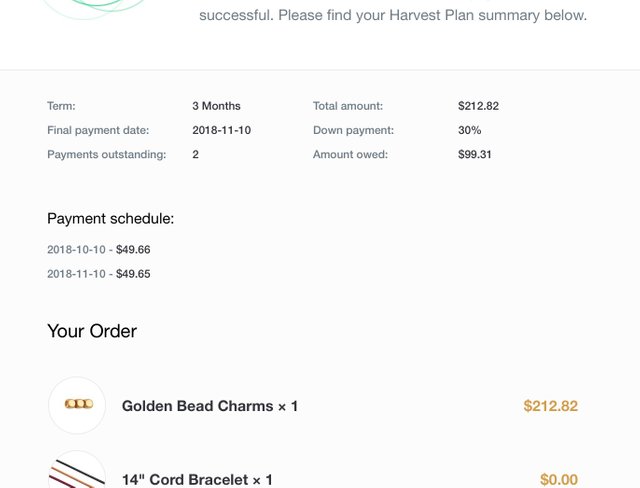 Here is my article that describes how I started the Harvest plan for this item that's now already 1/3 paid for!
https://steemit.com/mene/@goldmatters/mene-gold-harvest-plan-tutorial
Remember, if you favorite Mene item is sold out due to popular demand, Mene allows you to become notified right away when it is back:

What else is new?
Check out this Gold Band Ear:

That reminds me a bit of THIS band of gold video:
Also there are a batch of new 24 karat gold rings on the Mene site: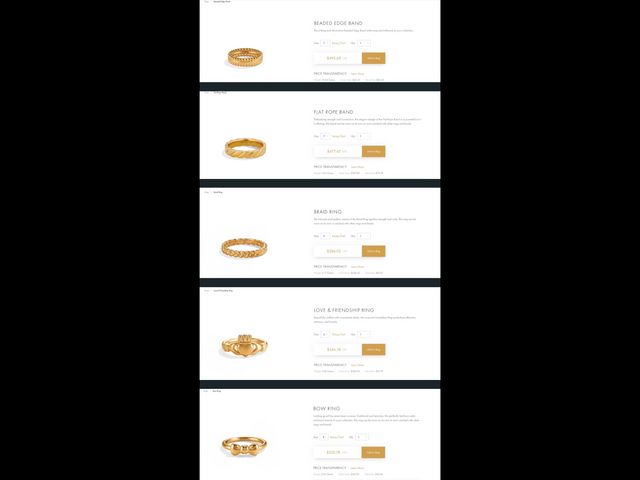 https://steemit.com/mene/@goldmatters/new-designs-just-went-up-at-mene-24k
There are always new designs coming from Mene and I will continue to keep everyone updated so stay tuned!
Want to get in on all the gold action?
Here's how....
Earn $5 in Mene credit for signing up for Mene with this invite link:
Menē crafts 24 karat gold and platinum investment jewelry™ that is transparently sold by gram weight. By combining innovative technology with timeless design, Menē restores the ancient tradition of jewelry as a store of enduring value.