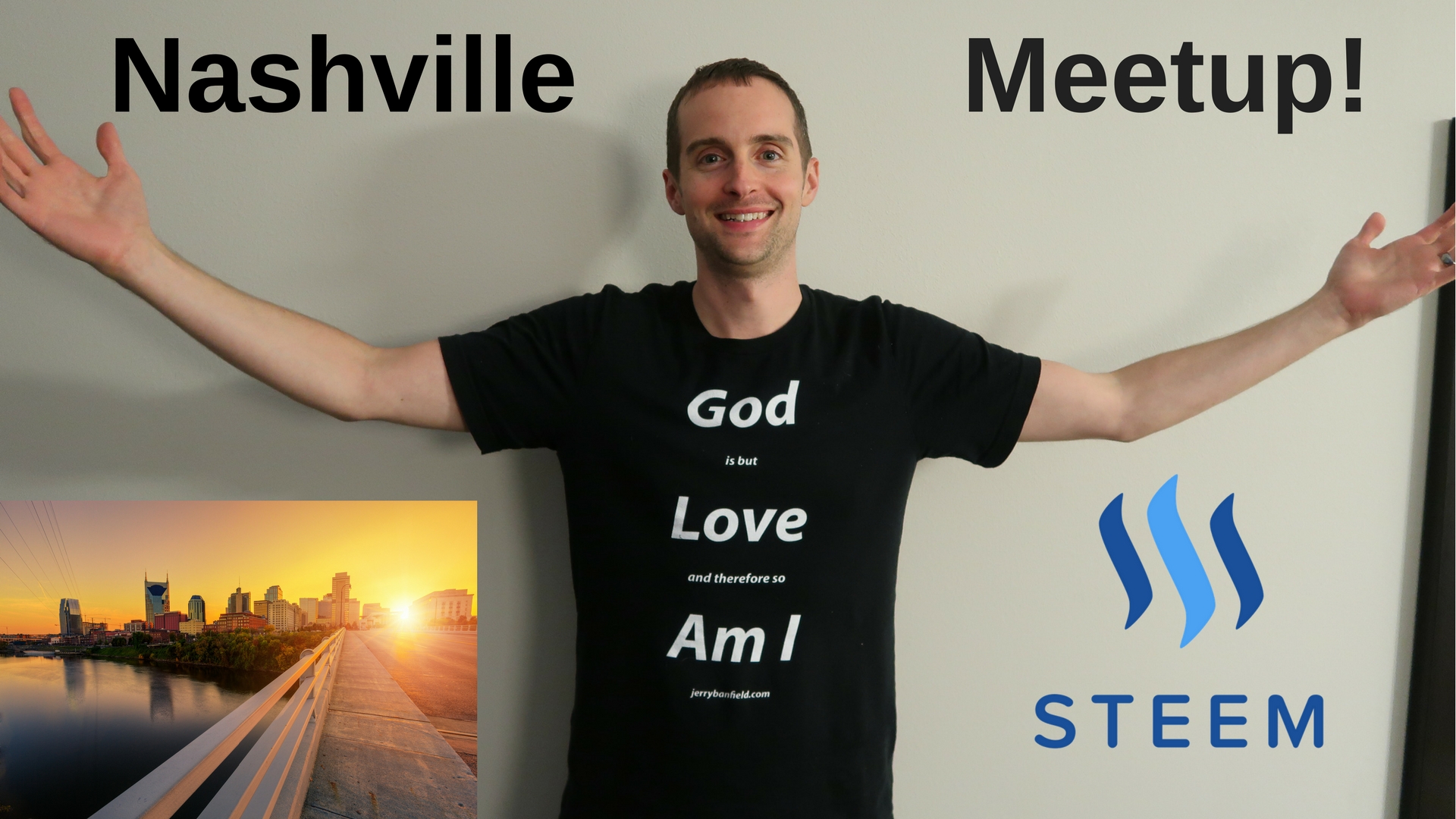 Would you join us in celebrating Steem in Nashville, Tennessee from 12 pm to 3 pm on September 9th at the Residence Inn Nashville SE/Murfreesboro because we will have a chance to meet in person?
Location
1409 Conference Center Boulevard
Murfreesboro, Tennessee 37129 USA
http://www.marriott.com/hotels/travel/bnamu-residence-inn-nashville-se-murfreesboro/
https://en.wikipedia.org/wiki/Nashville,_Tennessee
Agenda
From 12 pm (noon) to 3 pm, we will talk about Steem and build deeper relationships as we did in Florida at https://steemit.com/meetup/@jerrybanfield/first-florida-steem-meetup-photos-and-video. At the time of posting, the only person I can guarantee will be there is me which means if no one except you and I go that you will get 3 hours 1 on 1 with me talking in the lobby. I believe we will have 10 to 20 of us there even with this short notice!
WTF?
Why did I just throw this meetup together at the last minute instead of planning in advance? Read my last post at https://steemit.com/travel/@jerrybanfield/forced-to-leave-my-home-by-hurricane-irma. With suddenly being kicked out of our home because of hurricane Irma incoming, our family decided to take a road trip to visit my mom in Mississippi. She just let us know a few minutes ago that she is too sick for us to visit for the next few days. We felt guided to travel to Nashville and do a Steem meetup with this free time!
Join us?
If you will go, would you please leave a comment saying so because that will help me know how much food to get and whether we need our own conference room? If you know a friend that might like to go such as @papa-pepper, would you please tell them about the event because they would appreciate the referral? @artbyjessyca appears to have been working on a meetup in Nashville but has not posted anything in the last six months?
Love,
Jerry Banfield
Shared on
PS: Witness votes are the most important votes we make on Steem because one vote for a witness lasts indefinitely! Would you please make a vote for jerrybanfield as a witness or set jerrybanfield as a proxy to handle all witness votes at https://steemit.com/~witnesses because when we make our votes, we feel in control of our future together? Thank you to the 516 accounts voting for me as a witness, the 190.6M VESTS assigned from users trusting me to make all witness votes by setting me as proxy, and @followbtcnews for making these .gif images!

OR