Mav PhotoFiction Contest
I have to be honest I am not a fan of those endless photochallenges that is not a competition. I know how hard taking photos are and the skill you need to capture a stunning picture. I know a lot of people who take pride in their skills and it shows with the photos that they take.
Then there is the rest. Sounds like a douche but its forgettable. Maybe its because I prefer the written medium that unless a photo is exceptional or there is a story to it that I am drawn to it. Sometimes I shake my head and upvote with a smaller percentage. Enough of the rant.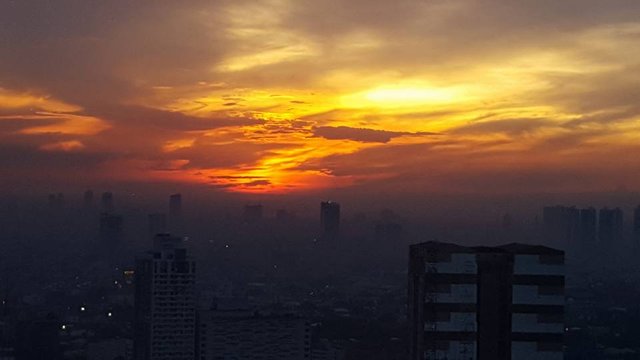 The Contest
The idea for this contest was born out of a discussion of what can be done to get more votes and engagement on a photograph. A picture may paint a thousand words but by telling a story or describe how you felt at that moment or even the creative process you did to take that photo makes the color and scenery more engaging.
Don't you feel bad when people just comment nice photo. I am guilty of these especially if the image did not move me.
So using my own photo above tell me a story. Feel free to use it. What kind? Anything that takes your fancy. If you want a dystopian future where zombies, machines, aliens or monsters rule the land and humans are a food/energy source. A tale of a nuclear war and its the last thing you see before the nuclear mushroom. A love story, a horror one, mystery or even something sexual. You decide.
Slay me with your words as you try to capture the essence of that afternoon as your backdrop.
RULES:
Your story must be original
The tag MAVPHOTOFICTION must be used. It doesn't need to be the first one
Minimum 400 words
You can use whatever title you want as I will only look at the tag for all entries
No need to upvote or resteem unless you want to
First prize is 3 SDB Second Prize is 2 SBD and 3rd is 1 SBD
Entries will be accepted until February 20, 2018 12:00 AM Manila Time
I'll be the judge on this contest but might have a mystery guest judge hehe

I like running contests like this as I get to know new people and see how they think and show a part of themselves through writing. I also like it when contestants visit other entries and leave encouraging words. Who knows you might get to know someone and you hit off and become friends.
Just look at these two first place entries to two different contests that @Steemitfamilyph ran. Show some love to these wonderful entries and the people that ran it.
Time Machine Writing Contest ~Long time of no hugs and kisses from mom
I was 5 years old then, so young, little, and innocent.Memories that day is still vivid and clear in my mind.We were riding in a tricycle with 3 krys written in front of it Sidecar.I was inside the tricycle together with my dad and my mom was seated at the back of the driver.Even I'm still young back then, yet I am fully aware that mom will go abroad.Tears running down my cheeks, tantrums and saying "don't go, bring me with you".She seated at the back of the driver to con me and perhaps for her to easily jump down from the tricycle and transfer at the bus.Little did I know she's gone from the back seat.
Project S.M.I.L.E. Contest - I CHOSE JOY OVER HAPPINESS!
I want to share my story what makes me smile. I know people become happy because they are involved in that particular happenings. This story would be different, (I am writing this with tears in my eyes). I become happy every time I see daddy smiling to their baby, when baby is running out from their momy, when baby is walking in the mall.
Corny? Could be, but for me it is very striking and many time it breaks my heart. Why? I am almost 5 years and 40 days married with my wife @lalasison. I am now in the stage of desiring a baby, we prayed, we fast, we undergo several treatment, taking medicine with the hope of having our first baby.
Steemit is all about building communities and engaging other people so join my contest and win more than the SBD, you might win a friend!

I support @steemfreelancers