Al A'zhom, The Masjid with The Biggest Dome (Billingual)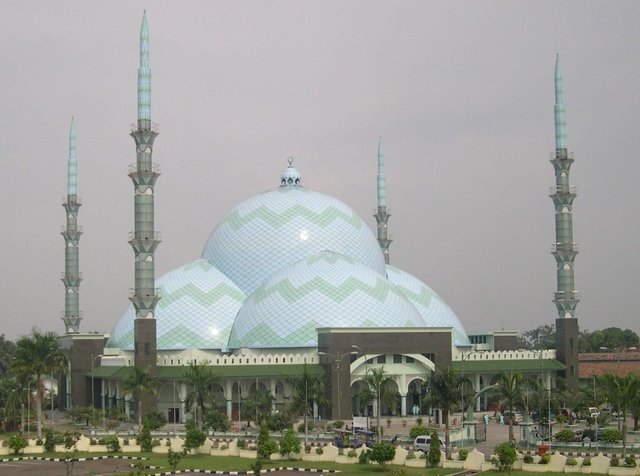 Image source
Dome is one element that is identical with the mosque. Dome gives the aesthetic touch of a mosque, curved and pointed at the edges.
Kubah merupakan salah satu unsur yang identik dengan masjid. Kubah memberikan sentuhan estetika sebuah masjid, melengkung dan melancip di bagian ujung.
Talking about the dome, do you know if it turns out the masjid with the largest dome is located in Indonesia, precisely in Tanggerang, Banten.The name is Masjid Raya Al A'zhom. The masjid was built for 6 years starting in 1997 and completed in 2003. While inaugurated in the same year by the minister of religion at that time.
Berbicara mengenai kubah masjid, tahukah anda jika ternyata masjid dengan kubah terbesar terdapat di Indonesia, tepatnya di Tanggerang, Banten. Masjid Raya Al A'zhom namanya. Masjid ini dibangun selama 6 tahun dimulai tahun 1997 dan selesai pada tahun 2003. Sementara diresmikan pada tahun yang sama oleh menteri agama RI pada saat itu.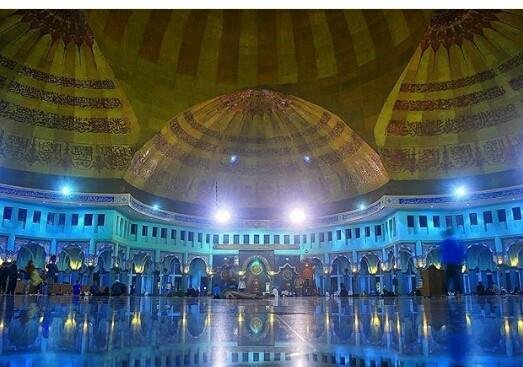 Image source
Masjid Raya Al A'zhom has 5 domes that have the meaning of pillars of Islam. The overall diameter of the mosque reaches 63 meters. Another uniqueness of kemuadian that is not using a pillar for the dome.
Masjid Raya Al A'zhom memiliki 5 kubah yang mempunyai makna rukun islam. Diameter keseluruhan masjid ini mencapai 63 meter. Kemuadian keunikan yang lainnya yaitu tidak menggunakan tiang penyangga pada kubahnya.
Refference:
1
---
Ayo ke
@masaajid
---