Travel Blog: Morocco - Marrakech
Travel Blog: Morocco - Marrakech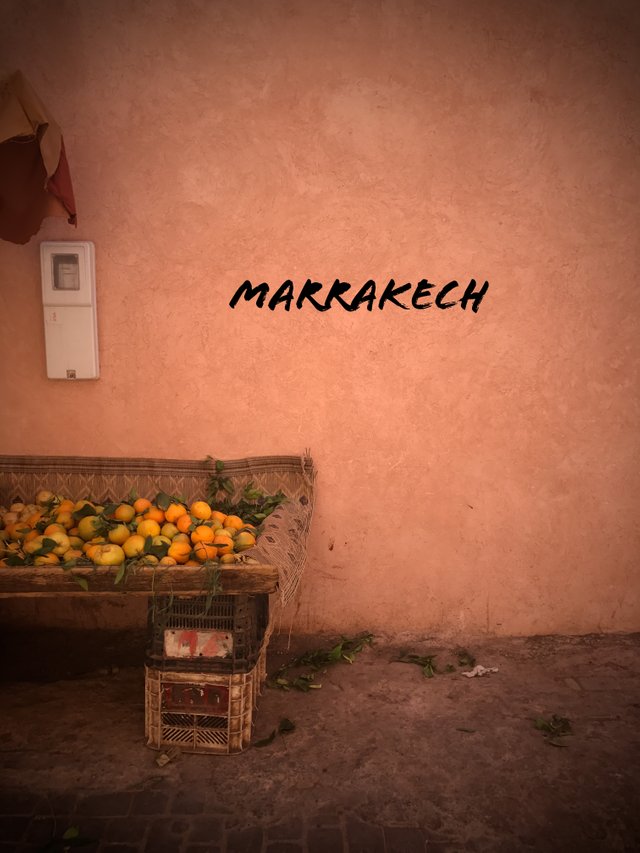 I visited Morocco for the first time in the summer of 2017 together with my girlfriend. Our first stop in this amazing country was Marrakech. Since we were also interested in seeing other parts of the country, we decided to stay in Marrakech for 4 nights. For us it was just the right amount of time. Here a short summary of our time in this vibrating city:
---
The colours of morocco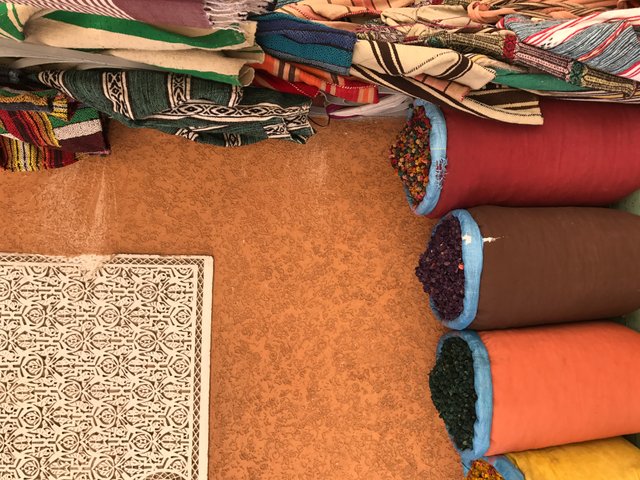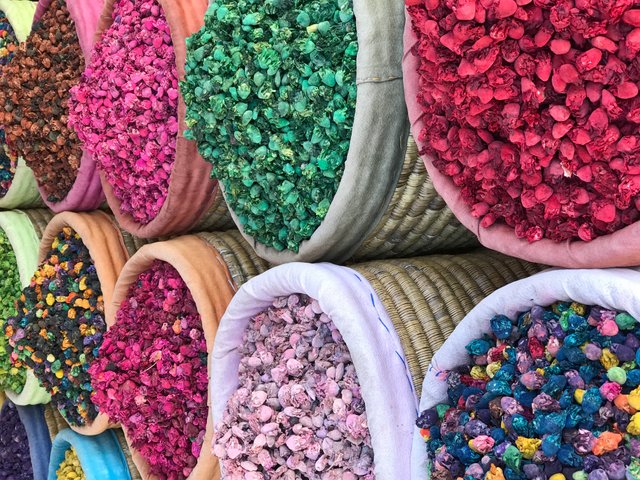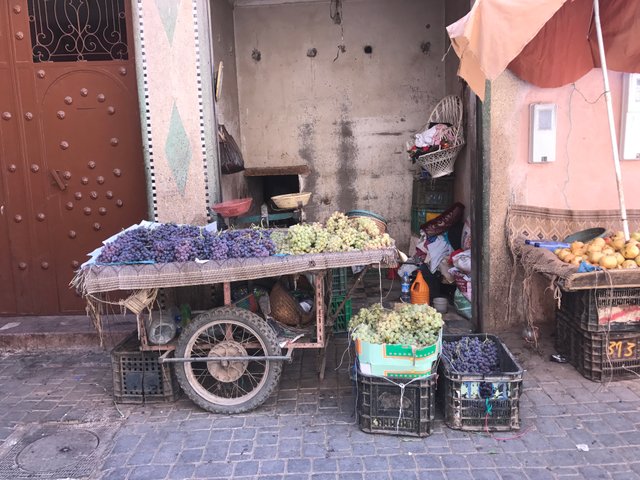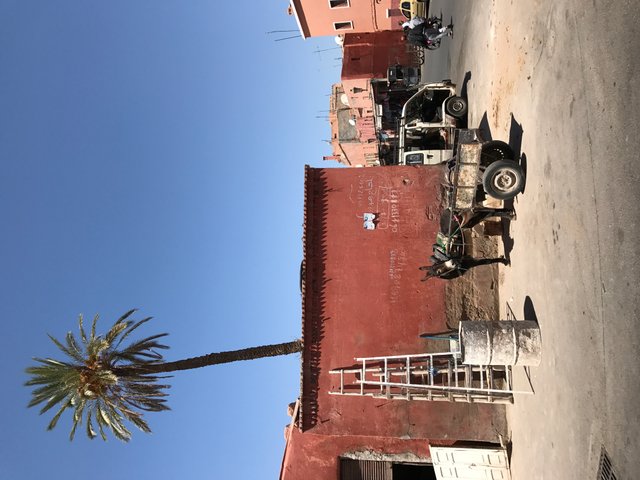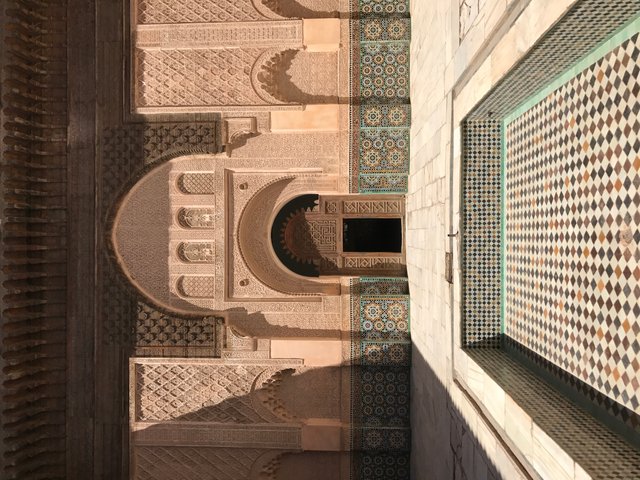 Riads of Marrakech
What is a Riad ? It's a large traditional house built around a central courtyard. You will find them all over Marrakech and I can highly recommend staying in one of them to get the full experience of this city. After a hot sightseeing day it is just great to enjoy the silence of a riad and perhaps even take a hammam ;) They are often converted into a hotel so they have all the amenities that normal hotels offer. From the outside you would have no idea that there is a little paradise inside between those walls. Usually they also have a restaurant in the courtyard where you can enjoy very traditional moroccan food.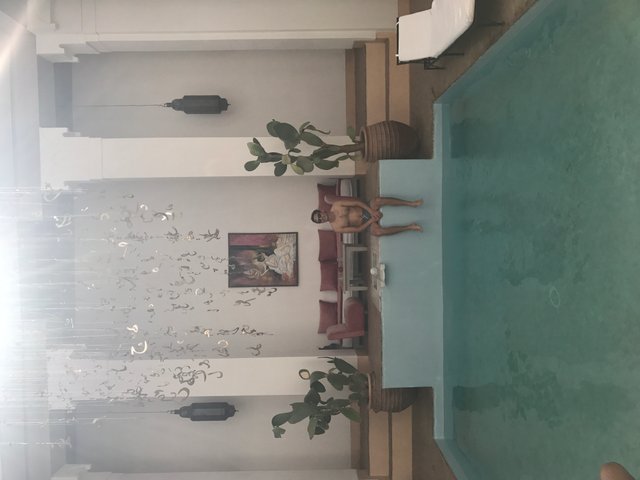 ---
Me taking a break in the pool at the riad Al Jazira :)
---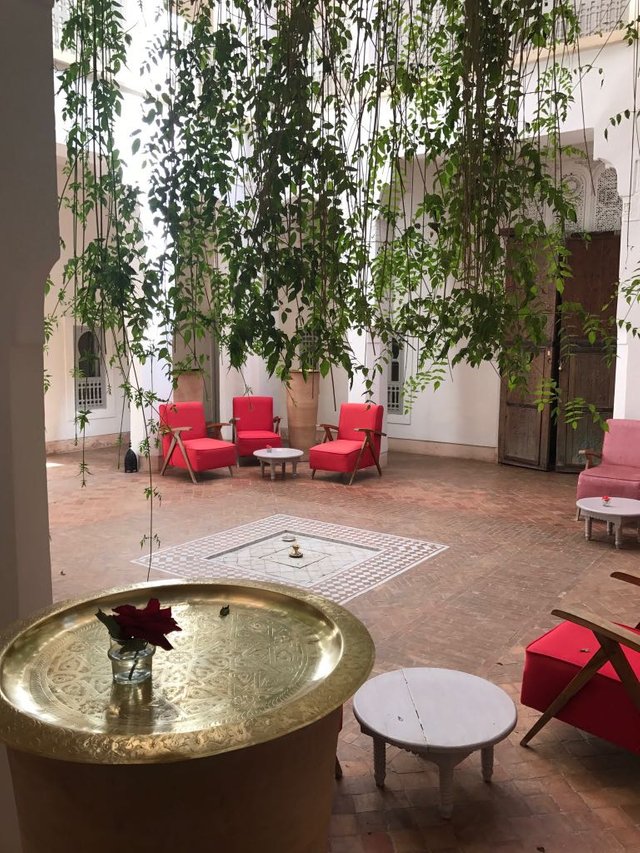 ---
Traditional lamb tajine for dinner accompanied by moroccan live music.
---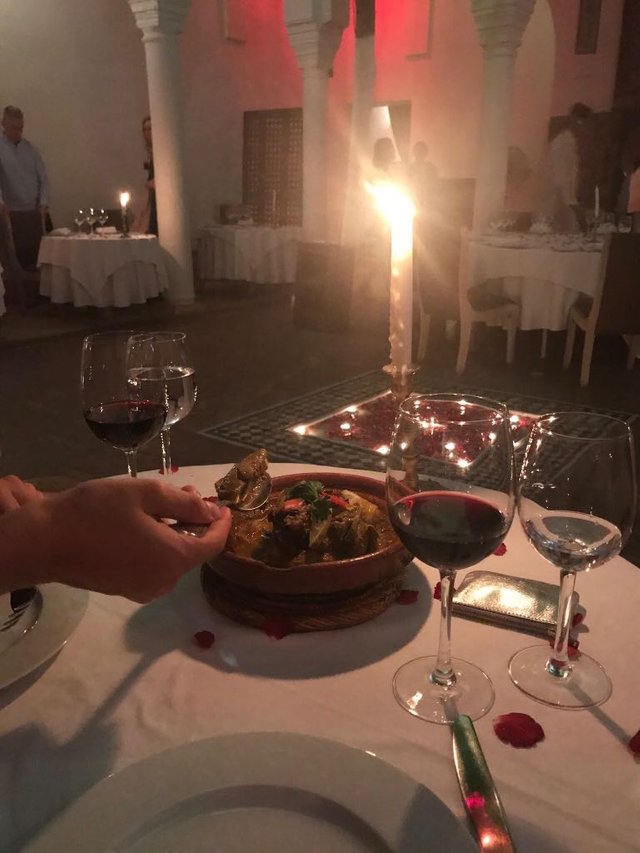 ---
On top of Marrakech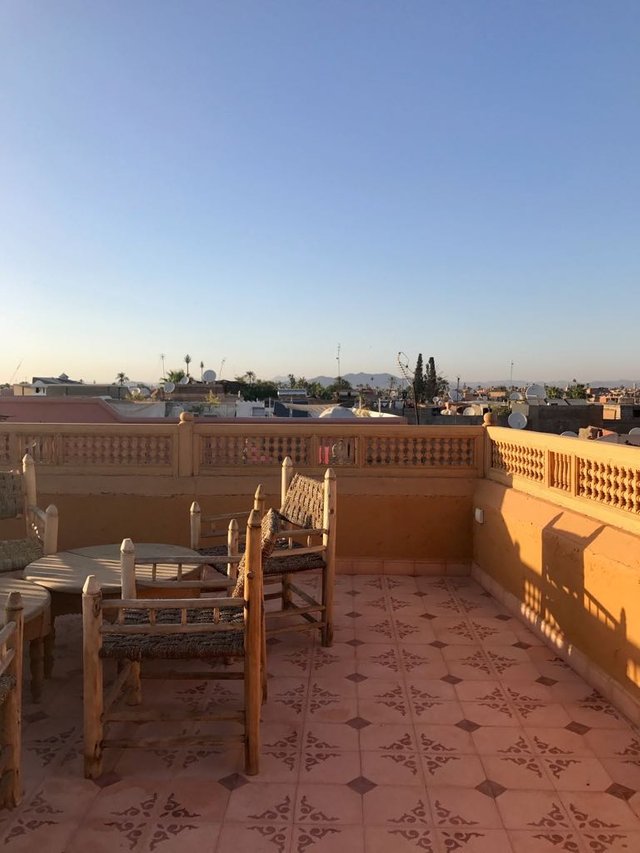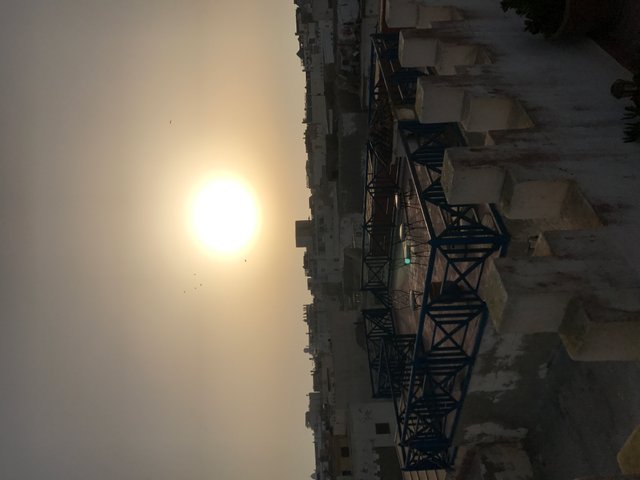 ---
Souks
First off: you will get lost! When you do find your way back out it will most likely be with a handfull of moroccan souvenirs and a pair of babouches on your feet. Don't forget to bargain though...never pay more than 50% of the initial price! ;) Check out the difference between the closed and open version of the souks: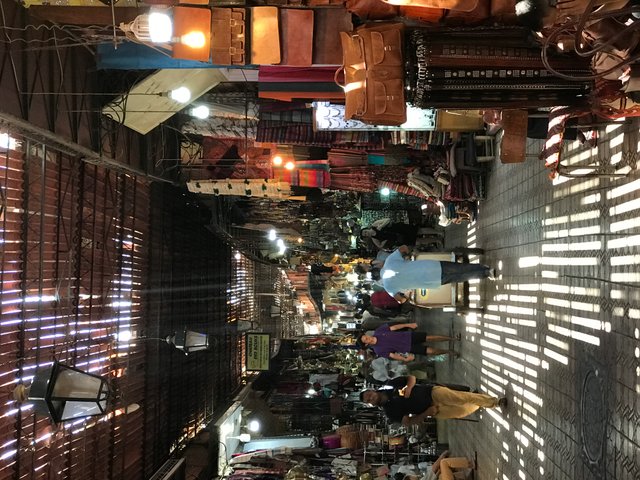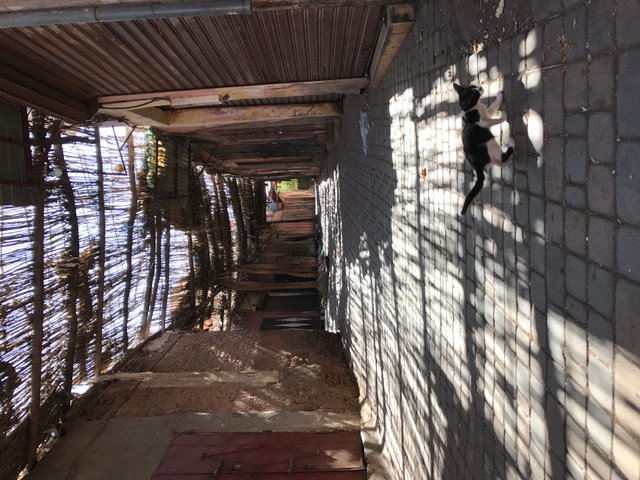 ---
Berber Market
Exploring a Berber market is one of the ultimate cultural experiences when you visit Morocco. To prevent the bad smell of the outdoor leather manufactory the Moroccans use the so called "berber gasmask", which is really just a few straws of peppermint leaves. It does actually work though and it's definitely something you should try. So take a deep breath and go! :)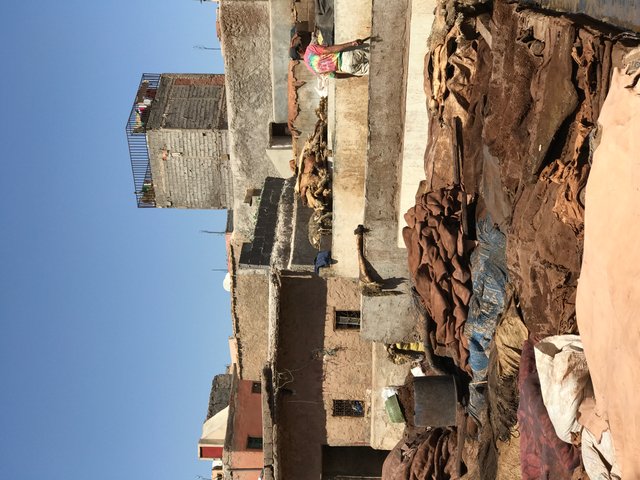 ---
Djemaa el Fna
There is no other place in Morocco like Djemaa el Fna. During the day it is just one big and open space but during the night it becomes the place where snake charmers bewitch their cobras, medicine men display their cures and merchants try to sell you their goods. There is nothing you can't find. It gets very crowded but you haven't seen Marrakech if you haven't seen Djemma el Fna by night! This is also the best place where you can enter the famous "souks" (and will always get out again if you are lost, which will definitely happen more than once).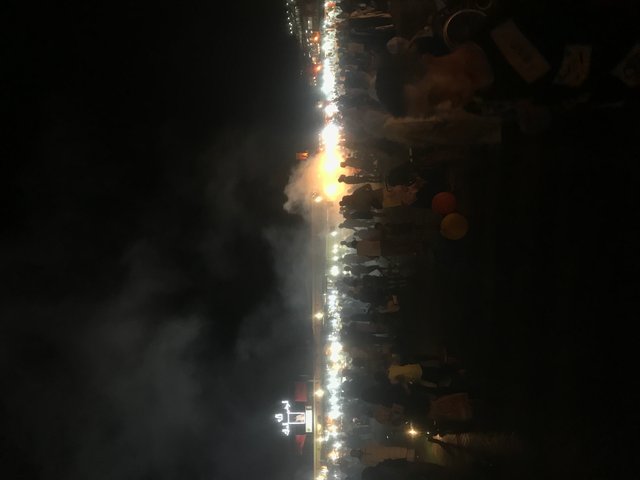 ---
If you have any more questions feel free to ask, I'm more than happy to give more insights. If you liked this little travel blog leave me a comment below or follow me for more.
Check out my other posts:
Travelblog: Brasil - Fernando de noronha
Museumtour Venice: Palazzo Grassi
If you want to be part of our "steem private" community feel free to join our telegramchat: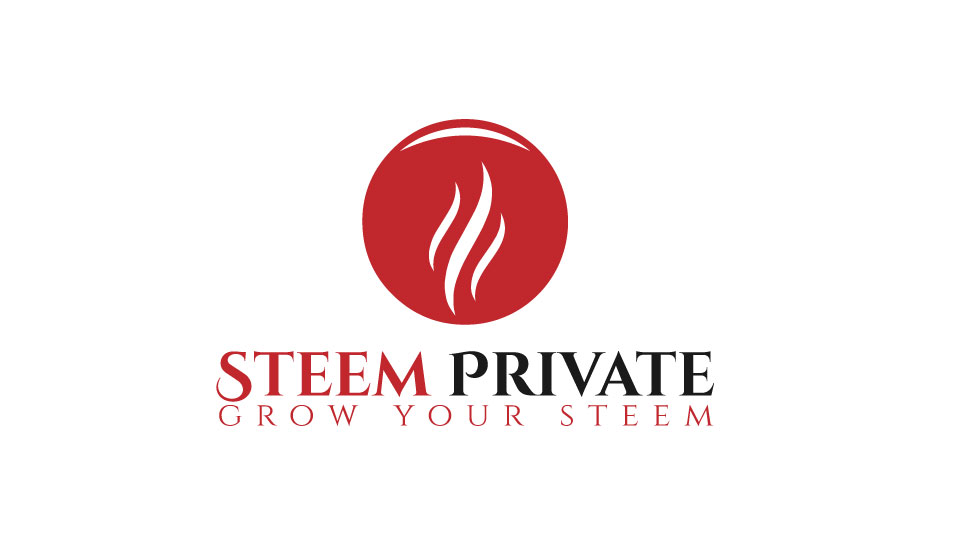 Steem Private Group telegram chat and channel
(you will need the telegram app or webversion to access)
Twitter: https://twitter.com/cryptranhi
Tumblr: https://www.tumblr.com/blog/khiranhi