The First 'Marlians.com Tribe' Contest - Submit A Ulog-Quote In The Comment. (Prize - '100 MARLIANS' Per Qualifying Entry)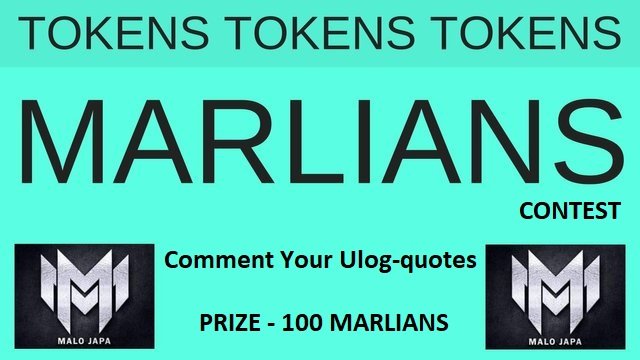 Let's try out our first contest on 'marlians.com', to begin a series of contests that will enable us to strategically teardrop some MARLIANS tokens into the hands of many. 
Note that our contests are directional and posed to enable you 'mine your human' some more. We target 'real human growth' even when it comes to simple/fun human activities (e.g contests)
We invite you to participate in our first contest on 'marlians.com'! 
We will be giving out some 100 MARLIANS to each qualifying participant. MARLIANS is the steem-based token that powers 'https://marlians.com' and we are hoping that participants who received these 'MARLIANS tokens' look to join us in growing our ecosystem, by staking their tokens to engage in curation. This is optional!
While marlians.com is open to all content-types, over the course of time, we will look to propagate ulogging-style content more. We can start that movement now by using our various contests to get our participants abreast with the tenets of ulogging.
Today's contest thus, is a simple contest involving "ulog-quotes". A ulog-quote is simply a quote that has been created in its entirety 'fresh', by U and without resourcing from the internet. 
One tenet of a ulog or ulogging-style content is, 'it doesn't resource from the internet'. It aims to gift to the internet instead, 'fresh pieces of you'. By propagating the art of ulogging, we are looking at a future-internet where 'content is queen'. Dynamic, ever-refreshing and most importantly 'YOU'.
Contest Dynamics
This contest is open to everyone.
It will last for 7 days.
You can invite others to participate.
Quotes that can be found somewhere on the internet, will not qualify as a ulog-quote.
Quotes that have resourced images, text or graphics from the internet, will not qualify as a ulog-quote.
All commenters will at least get votes in MARLIANS.
All qualifying participants will receive 100 MARLIANS.
We expect one ulog-quote per user and only 'unique accounts' will qualify.
Here is a sample of one of my ulog-quotes (from the past):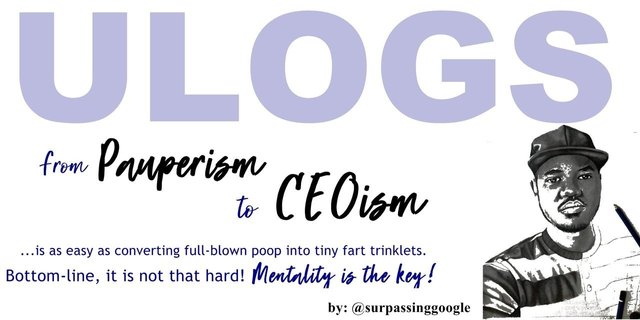 Contest Proper
To qualify, simply submit a ulog-quote in the comment section below via 'https://marlians.com'. Your ulog-quote can be made up of 'text only' but where you want to be more creative, you can add in an image, graphic, video, handcraft etc. 
Note: You can resteem this post or translate it. The more participants we have, the better.
Your Boy Terry
You can vote for my witness. It is called 'steemgigs'. 

Visit 'https://steemitwallet.com/~witnesses' and vote up 'steemgigs'. It is currently ranked 56.
Also...
If i can go to STEEMFEST4, i will be speaking about marlians.com, steemgigs.org, ulogs.org, teardrops.network etc and you can support my efforts to go there. Read this post!