Market in the Banks of a River?? Well though it sounds unrealistic, but nowadays anything is possible in this materialistic world. Where even people started to run business on the name of God. Today I will share few of the glimpses from my earlier visit to Haridwar, beside river Ganga. As we all know or if many don't, Haridwar is a spiritual pirgllimage places in India, where thousands of people came from around the world every day.
It is a sacred place which is considered that taking a holy dip will help you getting rid of all kind of sins. People visit these place to take Holy dip and take some pious water along.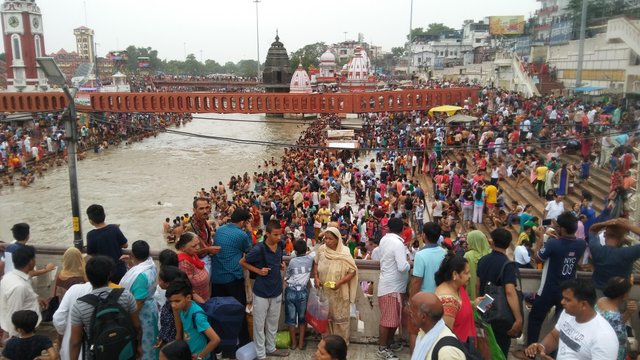 Among the cluster of so many people around, we will get to see many small shops along the banks selling different usable items at the religious place. Few seats on the pavement and few have shops just outside the pavements. The pavements Shops have many things for rituals , like the flower petals in a leaf bowl to offer to river Ganga.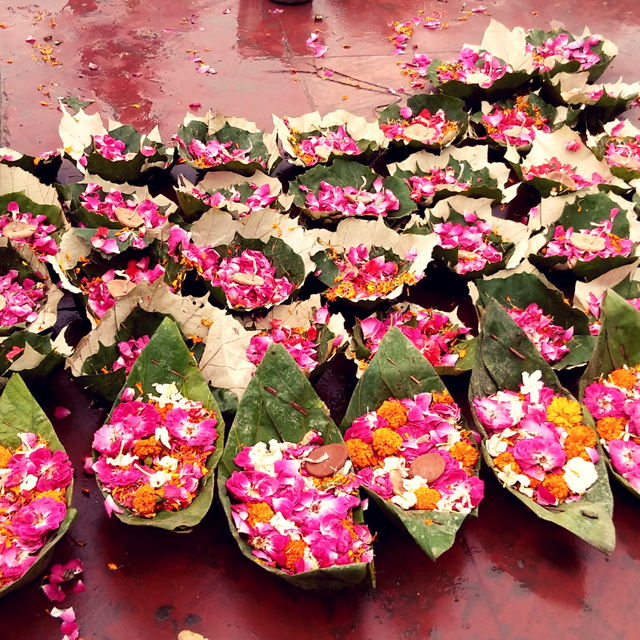 A small "Diya"( lantern) is placed and lit in between the bowl so that it easily flow in the river stream.
Beside the flowers bowl we have many set of colourful plastic bottles as well. These bottles were used to carry the sacred water to their home. People buy these bottles and fill them with pious Ganga water.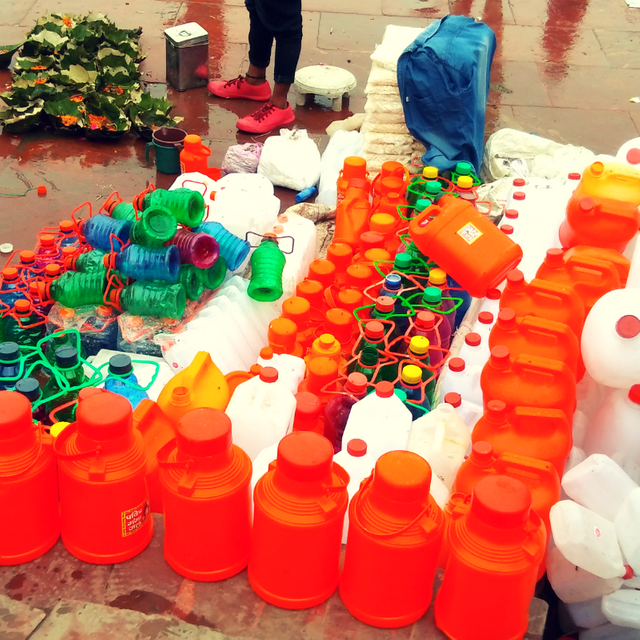 Alongside , you will also find some designer pots for "Sindoor" the Red pigment powered that are applied on the forehead. Though the powder are cheaper but the designer boxes make them bit costlier. The shop owner insist you to buy these boxes along with Sindoor.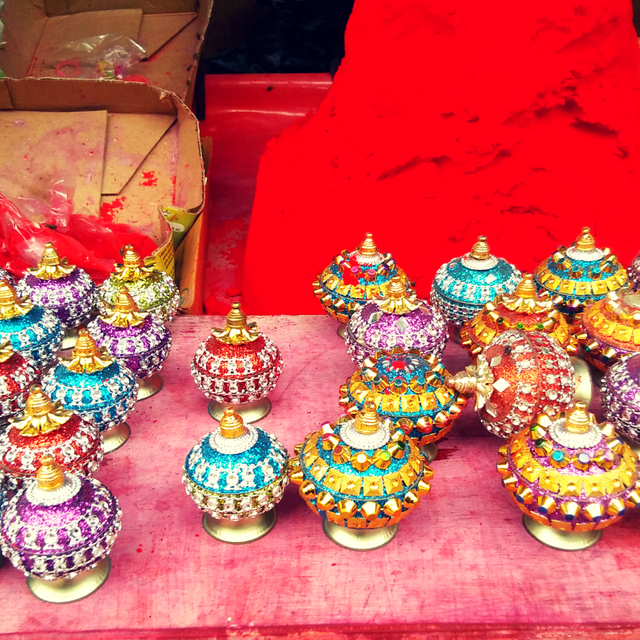 Not sure why, but as we move ahead we notice some crystal ball also. I do not have any idea of selling these ball at a religious place. May be to attract young kids to buy them, anew business models. As I mentioned, anything at the materialistic world.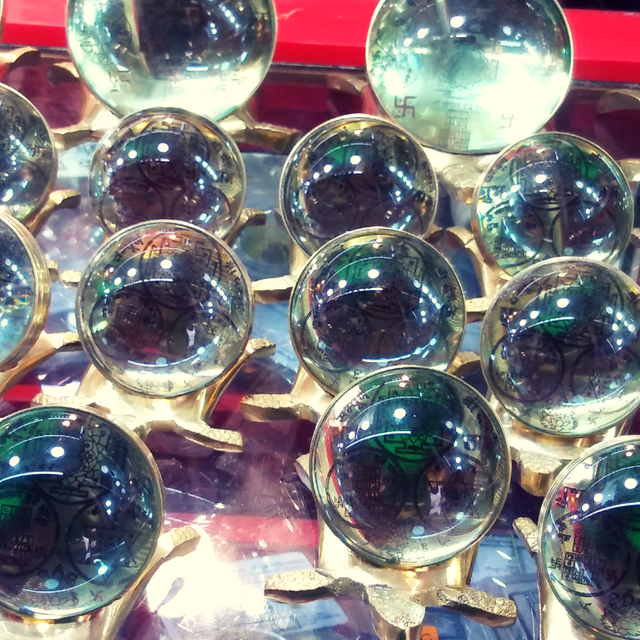 And when, we get out of the bank area, the entrance have full of shops. Each one of them selling many article, be it for daily purpose or kind of artificial jewellery.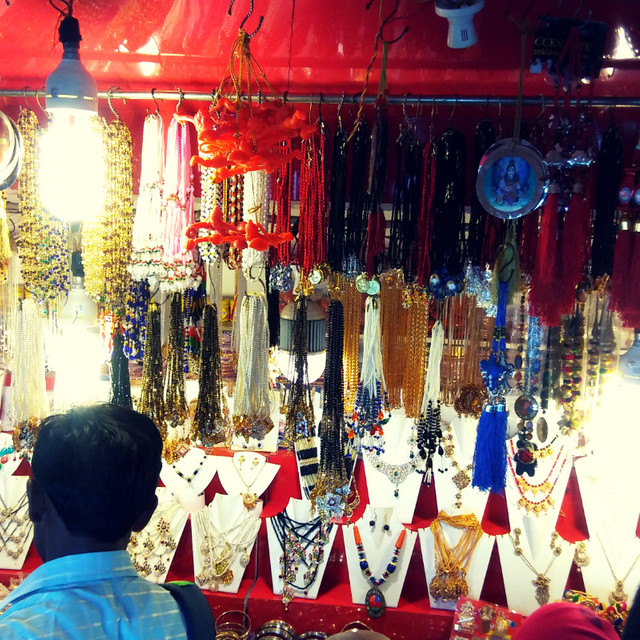 In chaos of all people enjoy taking the holy dip and along buying many stuff from the local vendors and shop as a souvenir of there visit.
I had these from my last visit, while going through my gallery I came along all these and though to share in #marketfriday by @dswigle. A new market glimpses from a different corner of the world.
Stay Calm....
Keep Steeming...Steem On !!!
---
My Witness Votes
@firepower , @enginewitty, @blocktrades , @gtg , @helpie, @abit, @c-squared , @jackmiller, @ura-soul, @blockbrothers, @ocd-witness @bobinson, @jatinhota, @curie, @adsactly-witness, @therealwolf @patrice @reggaemuffin @c0ff33a @thekitchenfairy @drakos @roelandp @good-karma @yabapmatt @partiko @steemcommunity @qurator.
---