Market Friday does Habitat For Humanity
Today is #MarketFriday initiated by @dswigle (Denise, that's me!!)
I hope you will join me as we share different markets across the globe. Every week, I look forward to seeing what you will send me and I am always happy to see so many from all over the world.
My shout out today is for Habitat for Humanity and all of its volunteers. My family and I have been involved with them since 2000. From serving lunches to the workers to building fences, swinging a hammer and doing a build.
Nothing is beneath any of these workers. Holding hands, we shall complete it together. It always makes me feel good when I walk away. Every person I have ever worked with cared and loved what they were doing. I love their spirit. I love their joy. I love the volunteers. Truly. Truly.
It is and has been, hands down one of the most rewarding experiences in my life.
For more information on Habitat for Humanity, click Here
Habitat for Humanity is a nonprofit organization that provides safe and affordable housing to those who can't afford it. They work in the United States and around the world. ... The houses built by Habitat are simple and affordable. New hope is given to low-income families by the housing they are able to move into.
Habitat works toward our vision by building strength, stability, and self-reliance in partnership with families in need of decent and affordable housing. Habitat homeowners help build their own homes alongside volunteers and pay an affordable mortgage. Information gathered on Google.
Who doesn't love to see what they will be selling in some foreign market, shopping in places I have never been to and some, never even heard of. There is always a curiosity attached to foreign ingredients, different produce or any product sold. So, yes! I would love to see yours! Don't forget to take photos wherever you happen to be shopping - whether it be the grocery, art galleries, wherever money is exchanged for a service or for merchandise. Don't forget to use the hashtag #MarketFriday and @dswigle.
Please leave the link to your post on here so it can easily be found by others. They will all be in one place. Where else can you take such a quick trip around the globe? Thank you! ❤
So, this week, I went shopping at the Habitat Restore, which is Habitat for Humanity's Thrift Shop that they run and the funds are used to help with their mission. Come on in with me and see what we might find.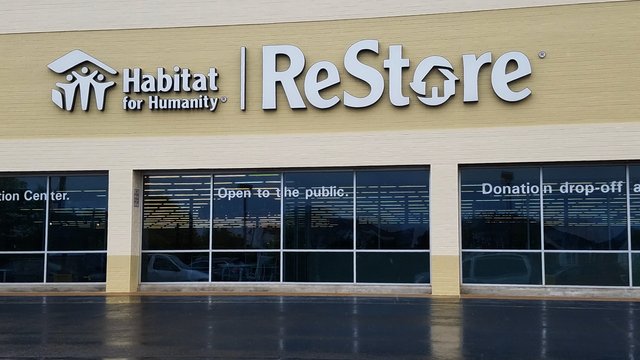 This is my local Habitat for Humanity or ReStore as it is known. It is one of my go-to places to donate and many times, it will be the first place I check for building supplies. Builders have a habit of donating their brand new unused supplies to them. Come on, let's check it out!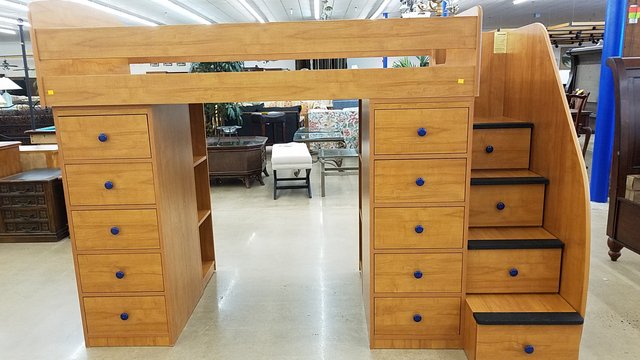 The first item that catches my eye is this platform bed. Oh, what a great bargain! Bookcases and two sets of dresser drawers and even a set of drawers on the stairs.
I want it.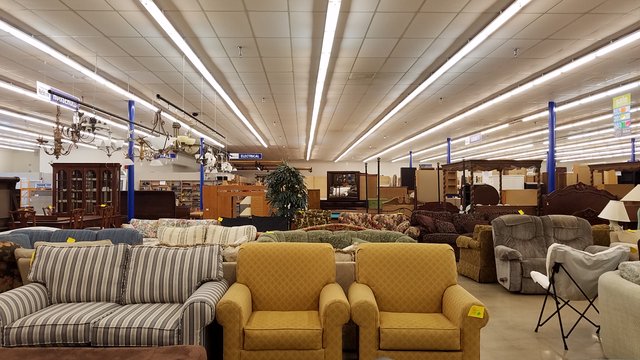 They probably had about thirty couches today. Most of them were pretty pristine. I would have to say that a fair amount of them were not very old, but, there will always be a vintage piece or two mixed in. A few antiques for good measure.
I would have to say that there is a little bit of something for everyone.
I just spotted some chandeliers hanging from the ceiling. Oh, now I see a whole lighting seciton.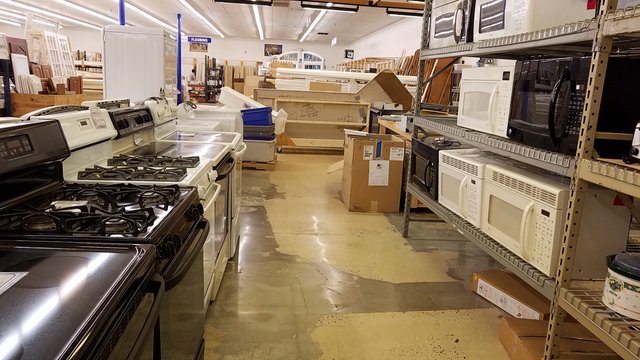 Stoves, refrigerators, microwaves... Oh, my! I could redo my kitchen with this stuff. They put new things out every day, so if you don't see it today, check back tomorrow. Eventually, they will get it in! I can almost, almost promise you!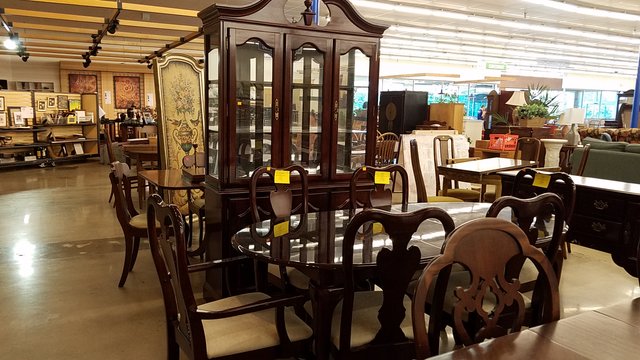 The dining room set was complete and was in awesome shape. Dozens of different styles and various budgets.
So far, so good. I am pretty happy with what I am seeing.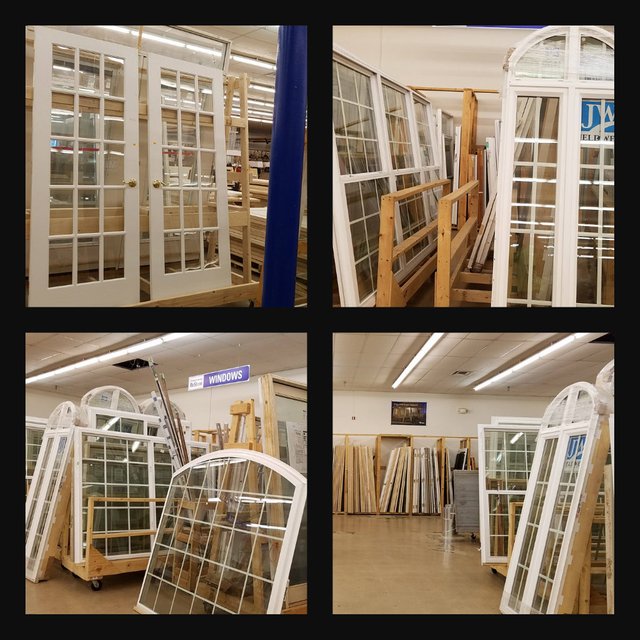 This is where they excel in this store. This is the way they started, with building supplies and just look! All brand spanking new. Builders donate all day long. Bless them.
They have enough to open up their own "Lowe's" store.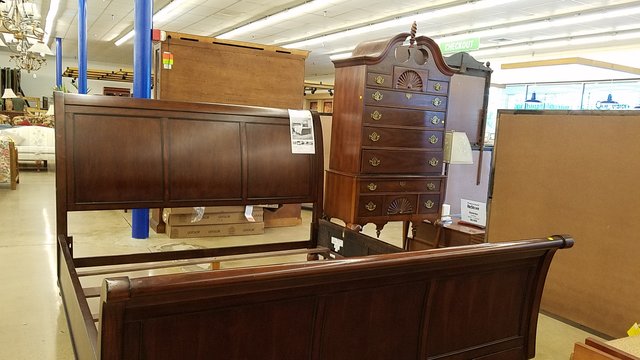 Score! This is really a nice piece in my humble opinion! Nicely put together and has all the matching pieces.
Even well priced. You just cannot beat that with a stick!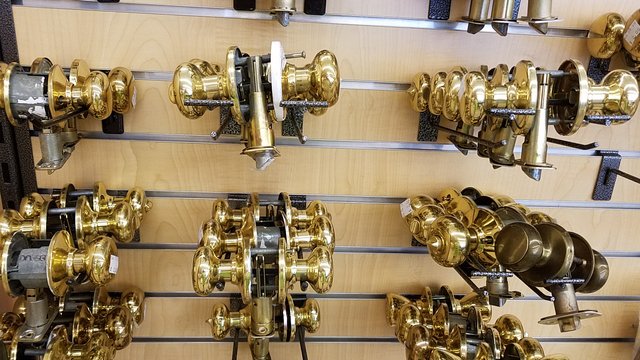 Need a doorknob?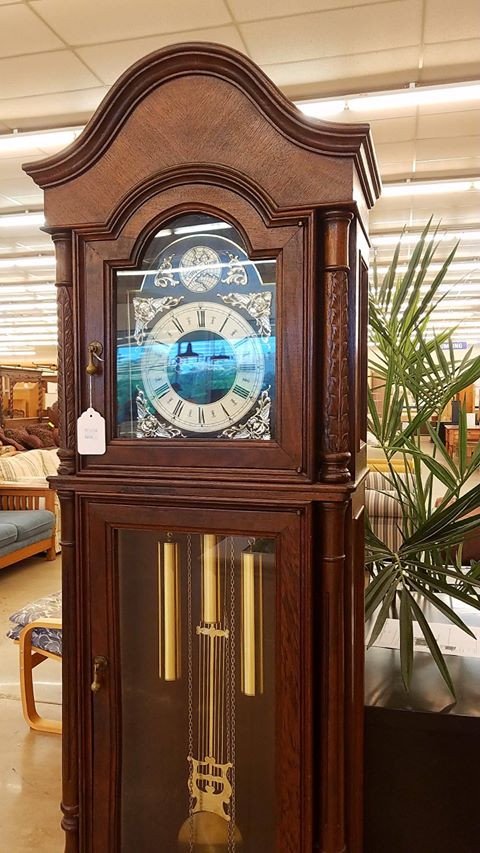 Grandfather clocks... who knew you could find them here?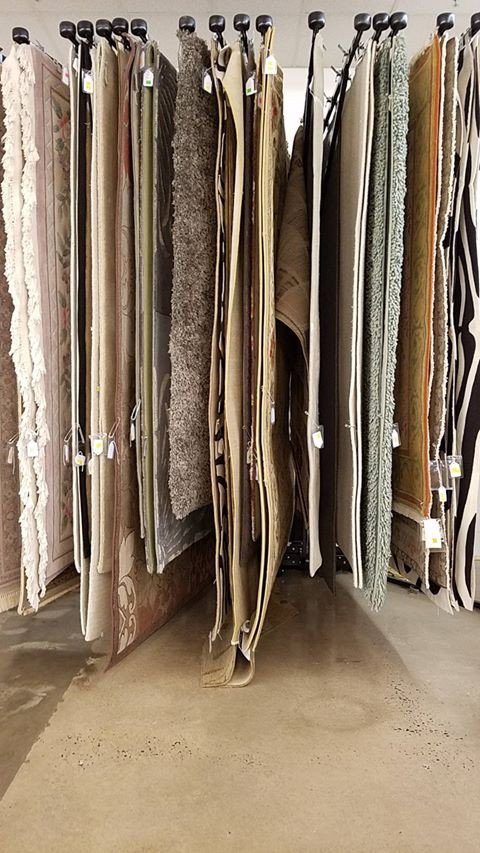 Carpets. I like the way they have tried to display everything so nice.
So, that is the Habitat Store. I had a good time shopping here and I hope you did too! Until next week!!!
#Happy Market Friday!!
¸.•´¸.•♥*¨)
(¸.•´♥ (¸.•´ ♥
According to Habitat's site:
When cleaning, remodeling or moving, you often run into household items you no longer use, but that are still in great condition. Whether it be items like the windows you just replaced or an old TV, you may wonder, "Should I donate this?"
While you may not be able to donate certain items like mattresses, Habitat Restores generally accept a variety of items. For instance, used household items and home goods from kitchenware to cabinets are just a few of the types of donations you can offer a Habitat ReStore.
Most gently used items can either be donated, recycled or repurposed.
More information on Habitat for Humanity found Here
¸.♥´¸.•♥*¨) Let the sun shine in on your life
So the joy may touch your soul
(¸.•´♥ (¸.•´ ♥
#Steemusa is a growing community of quality-content people from the United States or those living here. Check us out on Discord!
#TheAlliance is an awesome way to grow and discover some quality content. Check us out! Find us on Discord!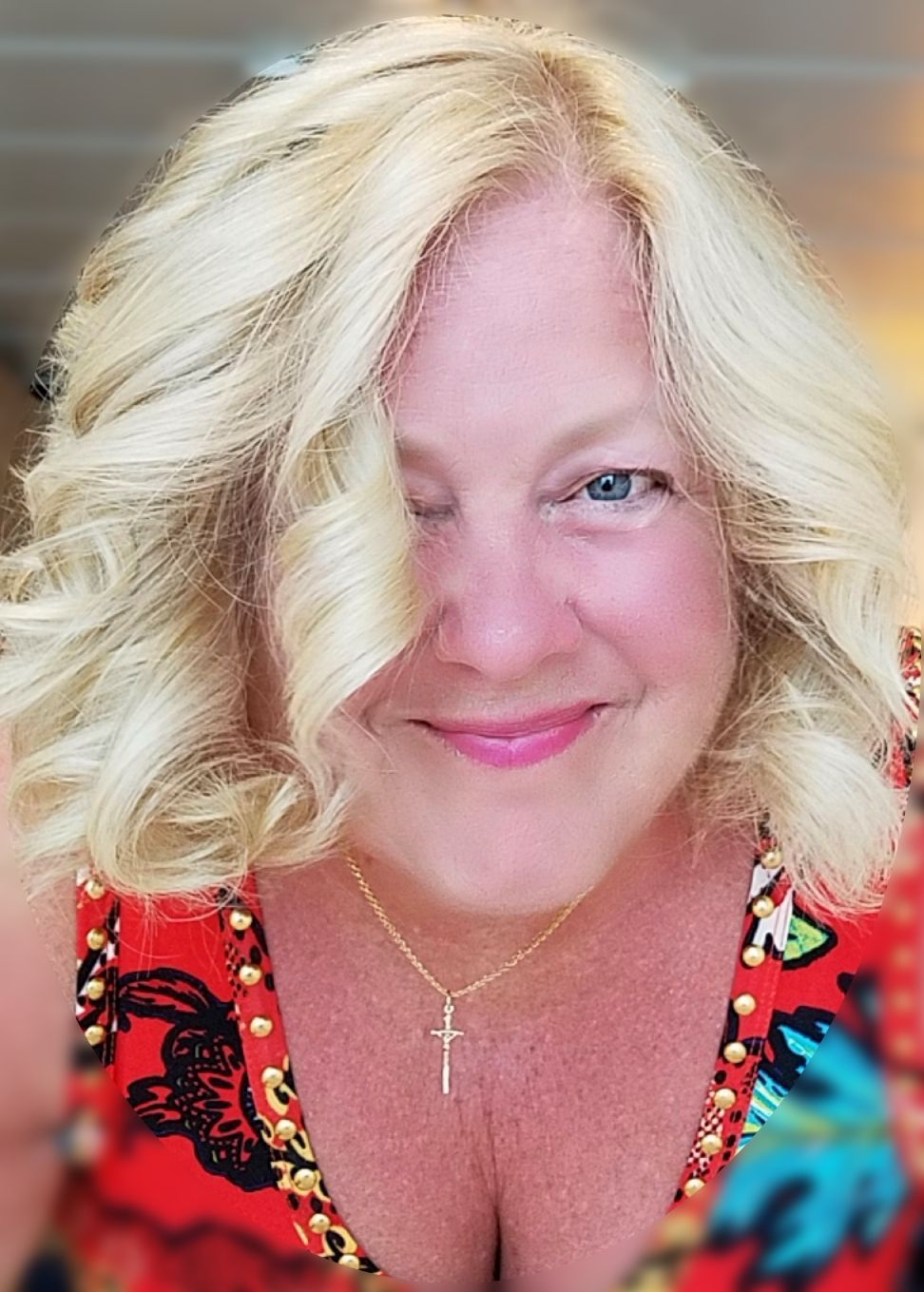 ---
Don't ever forget what a wonderful world we live in, people. Let's hold hands around the globe and make this earth really spin. Some days, it is not as easy to see, so we must try harder to give everyone the proper focus. As for Louis, he had the right idea.
---
What a wonderful world.
What a wonderful life.