Market Friday dives into Bonaire
Today is #MarketFriday by @dswigle (Denise, that's me!!) I hope you will join me as we share different markets across the globe. I always look forward to seeing what you send me! It is amazing to see so many different markets and different cultures.
Please leave the link to your post on here so it can easily be found by others. They are easier to find in one place. Where else can you take such a quick trip around the globe? Thank you so much!! ❤
I have been to so many new places lately! I love to share and be shared with! I have always and forever liked to see different fruits and vegetables or products that are being sold. Perhaps I cannot get them here. So, yes! I would love to see yours! Don't forget to take photos wherever you happen to be shopping - whether it be the grocery store, the local marketplace or even an art gallery. Wherever money is exchanged for a service or for merchandise. Be different if you wish! It does not have to be a traditional market! We will love it! I promise you! Don't forget to use the hashtag #MarketFriday and @dswigle.
Today is @MarketFriday and today I would love to show you why I love the island of Bonaire! It is easily a direct flight from Washington, DC south to the South American borders. Bonaire is a world-famous site that offers some of the best diving in the Caribbean. Bonaire is far enough south (about 50 miles north of Venezuela) that it is below the track of Caribbean hurricanes. What many people may not think about is that hurricanes create a lot of sediment off the ocean floor decreasing underwater visibility and often damaging coral reefs. The reefs and water clarity are exceptional in part because the Dutch had the foresight to established the Bonaire National Marine Park in 1979… which has one of the world's most active management of its marine resources. To my knowledge, it is the oldest Marine Park anywhere.
It is so nice to be able to rent an apartment close enough to walk to the dive shops. After all, if you are coming to Bonaire, you are coming to dive, It isn't a typical Caribbean-type island, although the nature lover in you will want to self tour the place.

STOP!! BRAIN TEASER AHEAD!!
---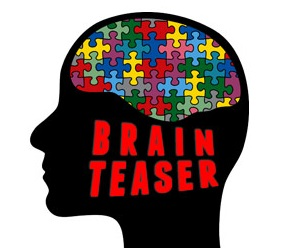 Question: In a year, there are 12 months. Seven months have 31 days. How many months have 28 days?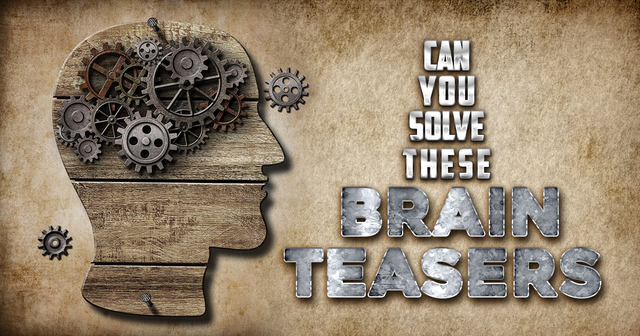 [source](https://www.google.com/search?q=brain+teaser&source=lnms&tbm=isch&sa=X&ved=0ahUKEwjwiryz2NfeAhVRvFkKHbqPDOIQ_AUIDigB&biw=1384&bih=678
Answer: All of them

Ocean currents approach the island from the east, so the entire western side has calm, clear water and a reef that runs the entire length of the west coast, and it is only a short swim from shore. While most dive locations are reached by boat and sometimes shore diving (where you walk into the water from the beach), Bonaire's famous for its 60-official walk-off dive sites on the west coast (and another three on the southeast coast). At Bonaire, when you get a package deal from the dive shop, it usually includes a vehicle which is mostly pick-up trucks. If yours is not included in your arrangement, many dive sites will rent one to you. Then you are able to drive to the sight of your choice, park, swim, and scuba!


But as a "tourist," how do you find these dive sites? Easy!! They have a map that shows the name and number of the dive site…they are extremely easy to find! Roads are few on the island. Getting lost is almost impossible. Back to the dive sites! #1 site is the furthest north and # 61 is the furthest south - although 61 catches some of the open ocean and while it is much better than 62 and 63, is not as good as the other 60!). Did you get all that??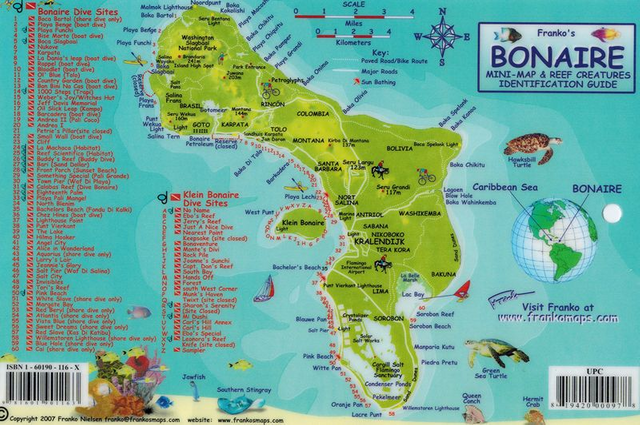 source

The Queen's Highway follows the beach along the west and while the map tells basically where your desired dive spot is, when you get close enough, you look for the pull-off's which lead to parking lots on their shore. Each dive site has two white stones, one at either side of the pull-off. One of the stones will have the dive site's name painted on it and the other will have the number of the dive site. If you ever have the opportunity to dive Bonaire, "just do it"!!!
The dive shops there are so easy to work with. You bring back two empty tanks, get two full ones. Easy as a Sunday morning. Oh, yes! I wish diving everywhere was this easy. It is a remarkable little island just a wink away from Venezuela. The people were amazingly friendly and so very helpful. There is a town of sorts, but, nothing really to buy, although I am sure that will all change as the tourist trade ramps up. I am going back for a few days in two weeks. Perhaps I will get some fresh pictures, you just never know. I must say that expenses were minimal or a trip like this and I know this is another very unusual #MarketFriday, but, isn't that point? Seeing what your money will buy in different places. I even hired a driver on one trip which only cost $25.00 for the whole day, gas included. Oh, yes!

We must have a flower. Always a flower.
The loveliness of you never escapes me
May I gaze upon you, always and a day?
Love me 'til I'm blue, my love
Wipe my every tear
Catch my heart before I fall
I'm strolling the line, can't you see
Far and away
Never to play
That melody to my heart
Again
Love me, love me - Do

This flower is dedicated to #FridaySkyBlue #ColorChallenge by @Kalemandra. It wouldn't be a day with our colors.
I want to thank everyone for visiting #MarketFriday! I appreciate the time it takes to read and respond to these posts. If you made a post and linked it, you know I will make my way over to your place to read it. I hope others will too. That is the joy of having a challenge. Post and share with others. Thank you for taking the time and energy to make a post and I hope everyone has a wonderful week!
Fridays are all about the #MarketFriday Challenge! Looking to take part in it? Here is how:
How to Participate:
Go to the market! Any market will do! Food, Clothing, Plant or Animal, if you wish. You can go to the zoo or an art auction. Anywhere or anything that you pay money for a service. I once went to a nail salon.
Take pictures! Be creative (or not)
Tell us a little bit about the market, what brought you here?
Post the picture(s)
Don't forget to hashtag it! #MarketFriday by @dswigle
Drop the link to your post here so I can easily find them

It is always interesting to see the different markets around the globe! C'mon! Show me your market shots! I eagerly await them!

And just like that, this post is over. From beginning to end, I'll do it again, probably tomorrow. Have an amazing day! Do something fabulous!💖 I also want to take a moment to thank you for participating or reading #MarketFriday! I hope you enjoyed the trip to Bonaire, if only virtually. If you haven't tried it already, join the tag and have some fun with it!




¸.♥´¸.•♥¨) Let the sun shine in on your life
So the joy may touch your soul
(¸.•´♥ (¸.•´ ♥

---

---

#Steemusa is a growing community of quality-content people from the United States or those living here. Check us out on Discord!

#TheAlliance is an awesome way to grow and discover some quality content. Check us out! Find us on Discord!






---

Don't ever forget what wonderful world we live in, people. Let's hold hands around the globe and make this earth really spin. Some days, it is not as easy to see, so we must try harder to give everyone the proper focus.




Later that night
I held an atlas in my lap
Ran my fingers across the whole world
And whispered,
"Where does it hurt?"
It answered,

"Everywhere"
"Everywhere"
"Everywhere"

*- Warsan Shire




Read more about Bonaire National Marine Park here

and all about Bonaire here




*This post has been reposted in part from last year due to being away and not being able to post this week. My apologies in advance