Thank you @dswigle for #marketfriday! I asked Denise in her latest Market Friday post if she could guess where I was going. Here is a little hint...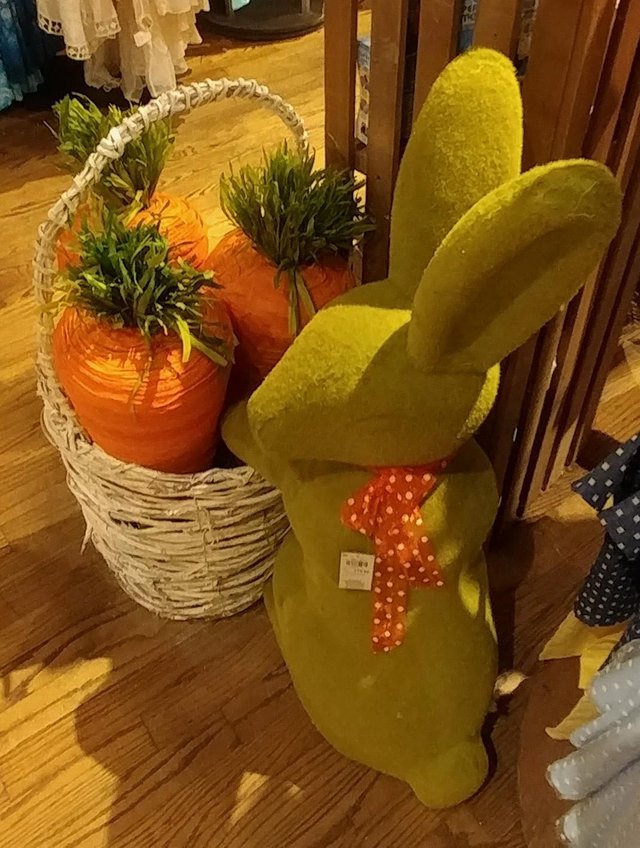 That's right! You guessed it!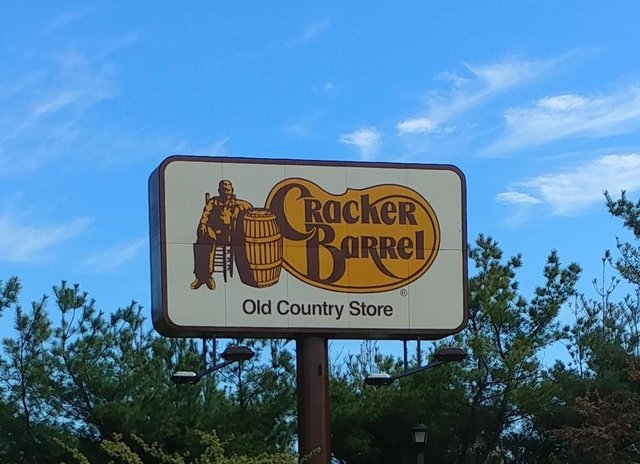 Cracker Barrel..where you can have a delicious lunch and shop a little too! I don't need a new rocker but I still love to check them out when I'm at a Cracker Barrel. How can you not?! Looks like they've sold quite a few though.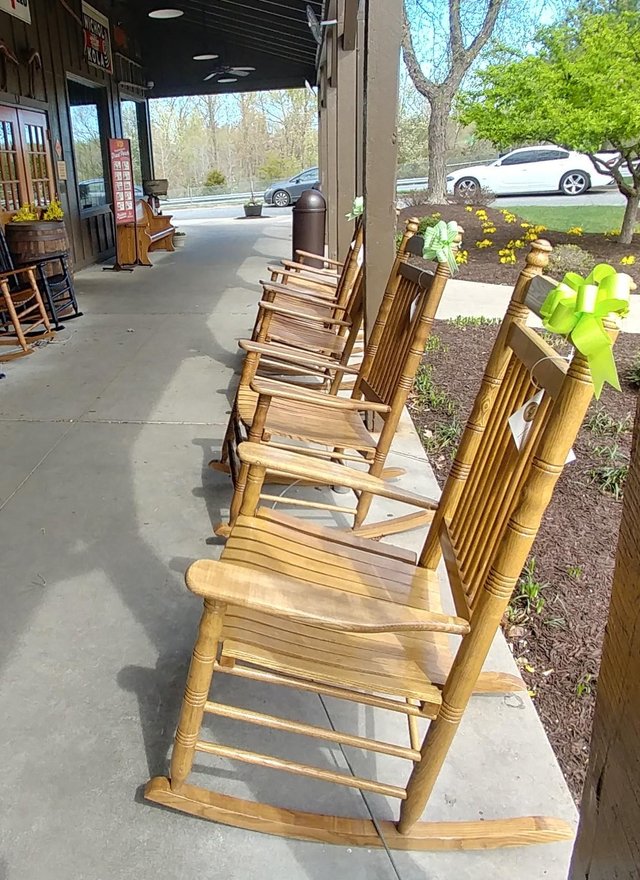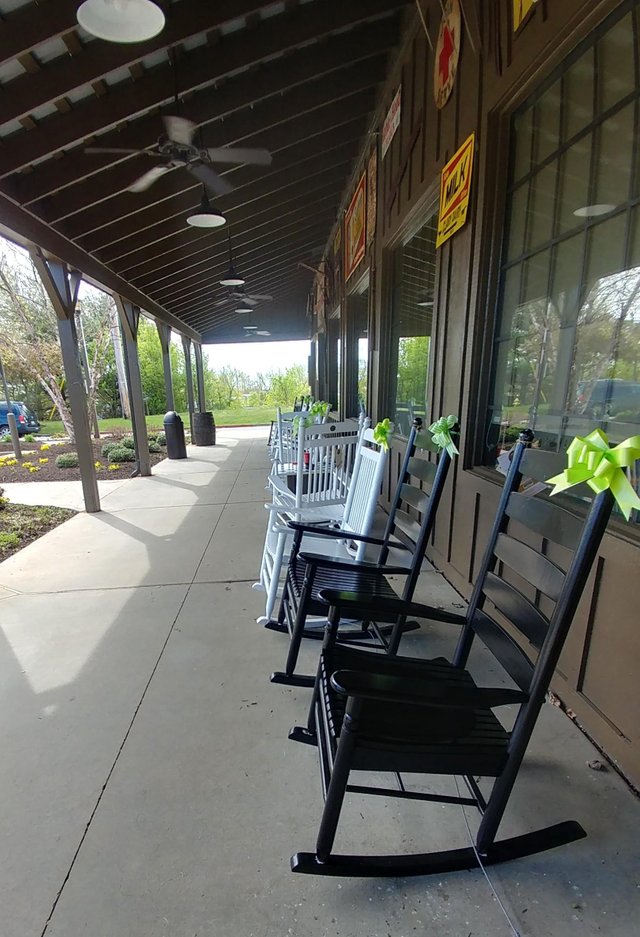 I just loved the forsythia wreaths that hung on the door! What a bright cheery greeting and a great way to enjoy the look of forsythia beyond the short blooming period of the plant.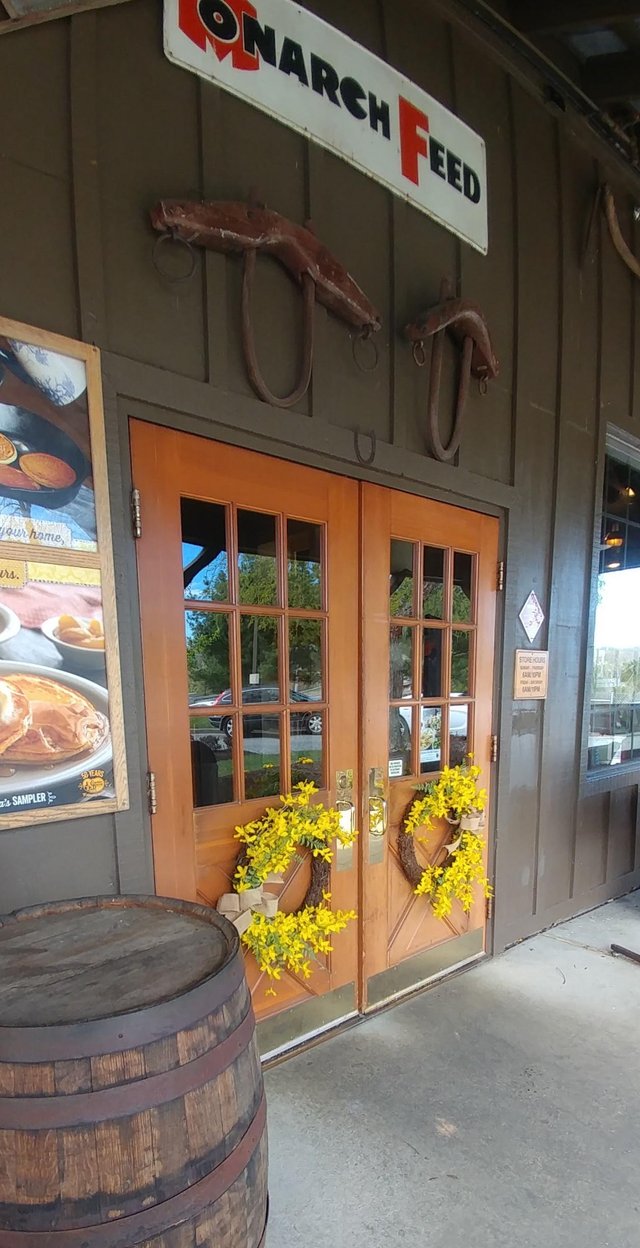 Cracker Barrel has so many lovely displays. We went this week so most of the Easter displays were already sold and gone but they still had some very nice Spring and Summer displays.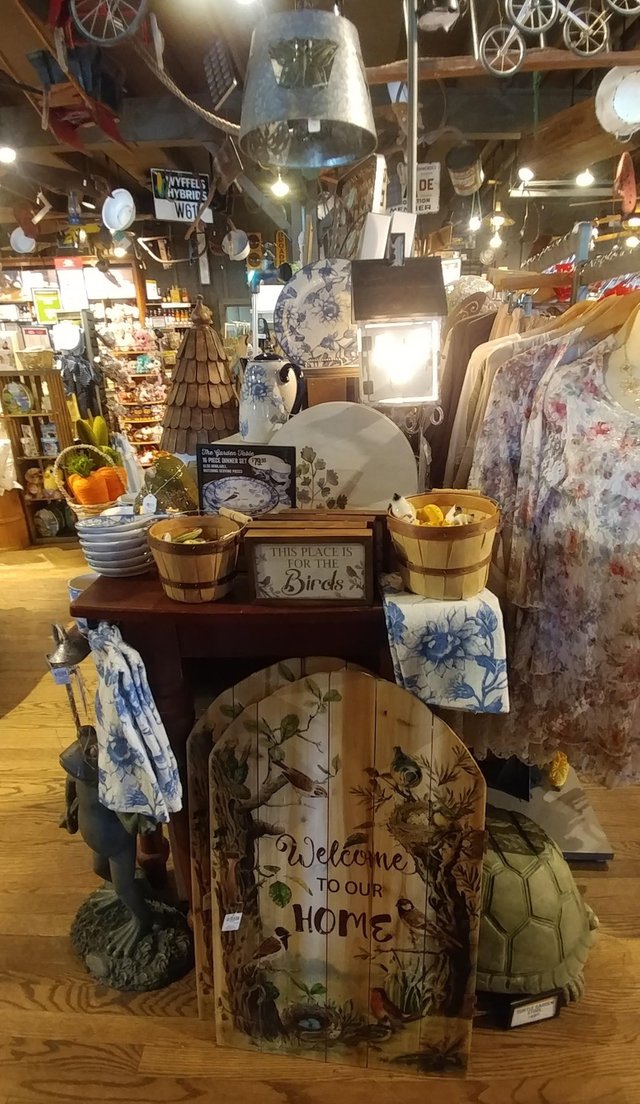 A few Easter items and treats were still available.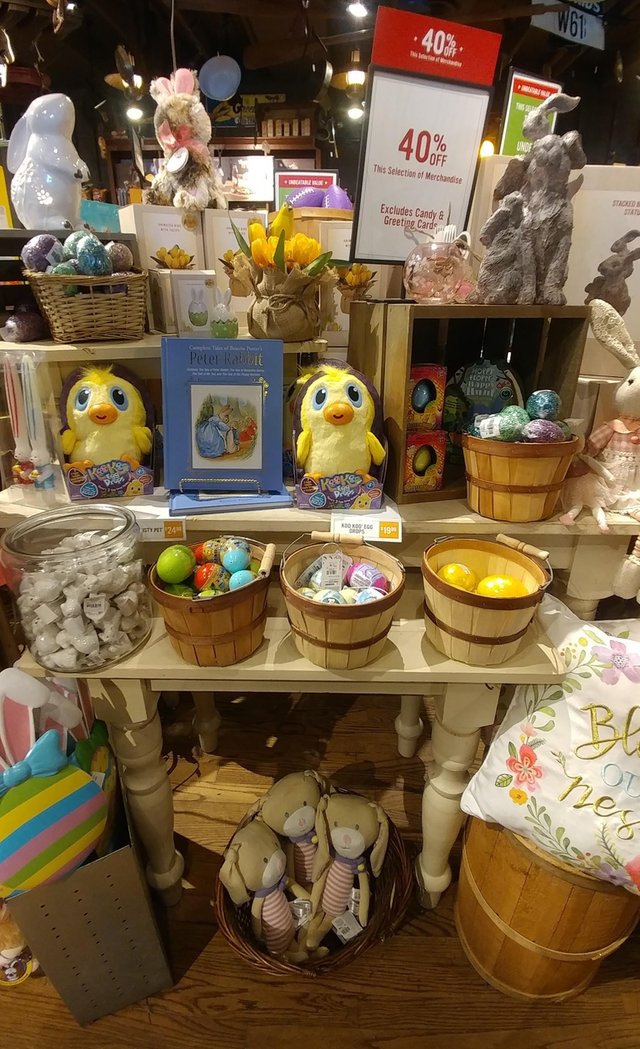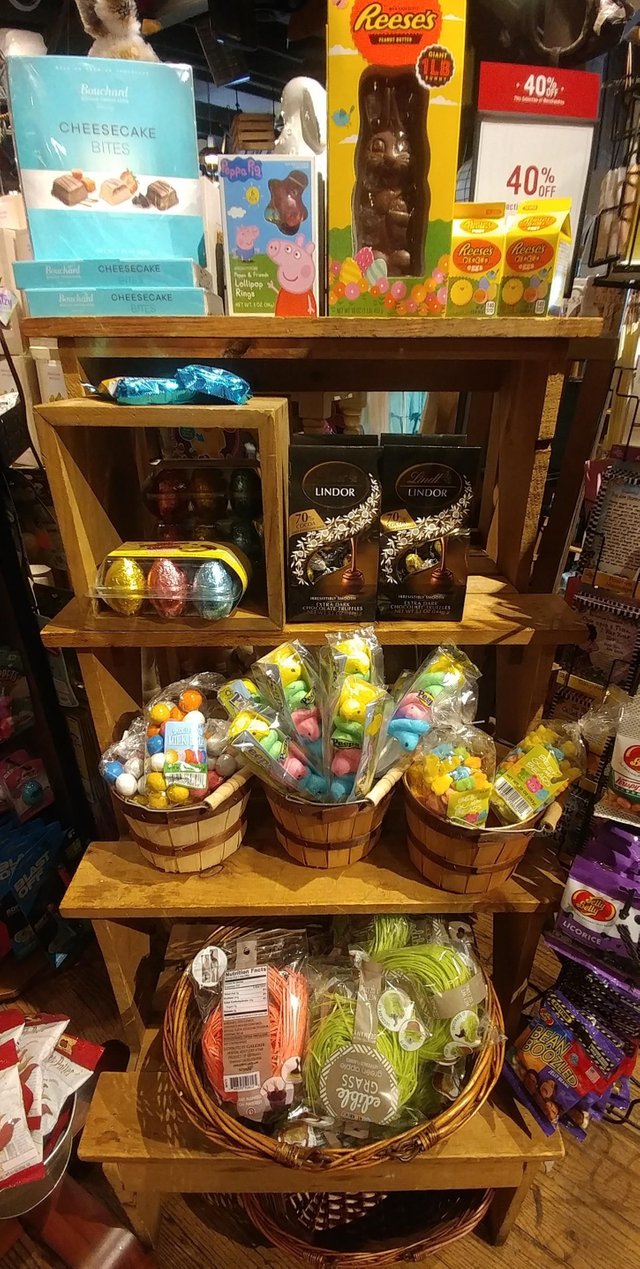 🎝 "I always feel like somebody's watching me" 🎜 Nope! Just these big-eyed stuffed animals sitting on the displays looking cute as all get out!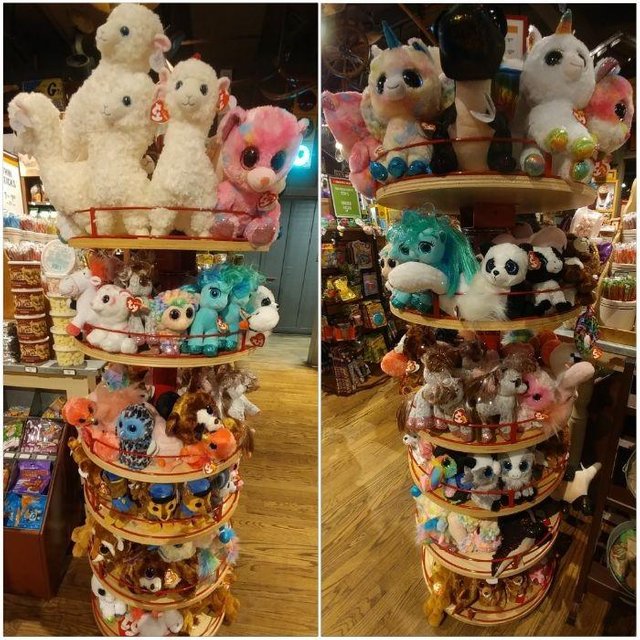 Feeling thirsty? They have a lot of different soda options and even more candy options. Yes and yes please! Just kidding, I try not to drink too much soda but nothing wrong with a little candy..in moderation..of course!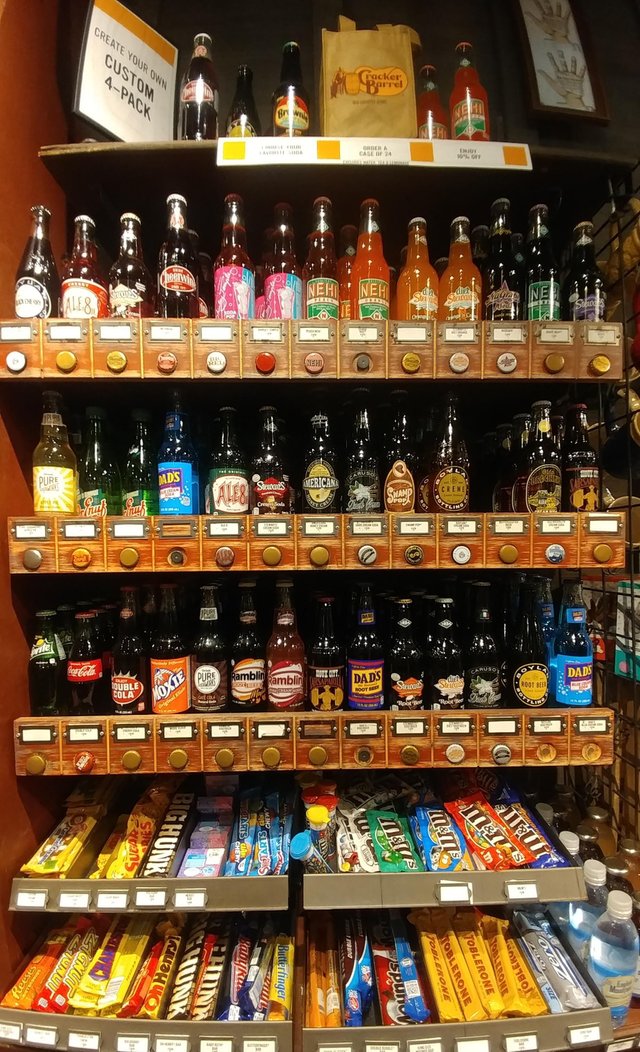 On to more displays. Quite a few garden displays which is to be expected.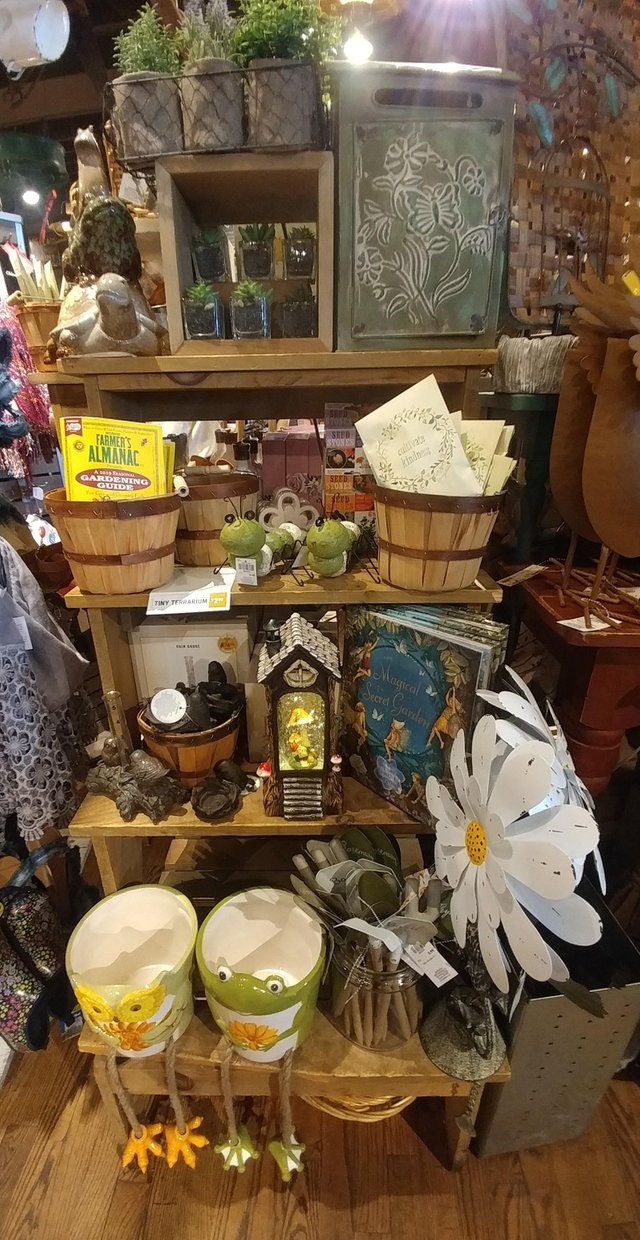 I have to get a closer look at this one. That gnome..he looks so familiar! Hmmm..I just can't put my finger on it! 😉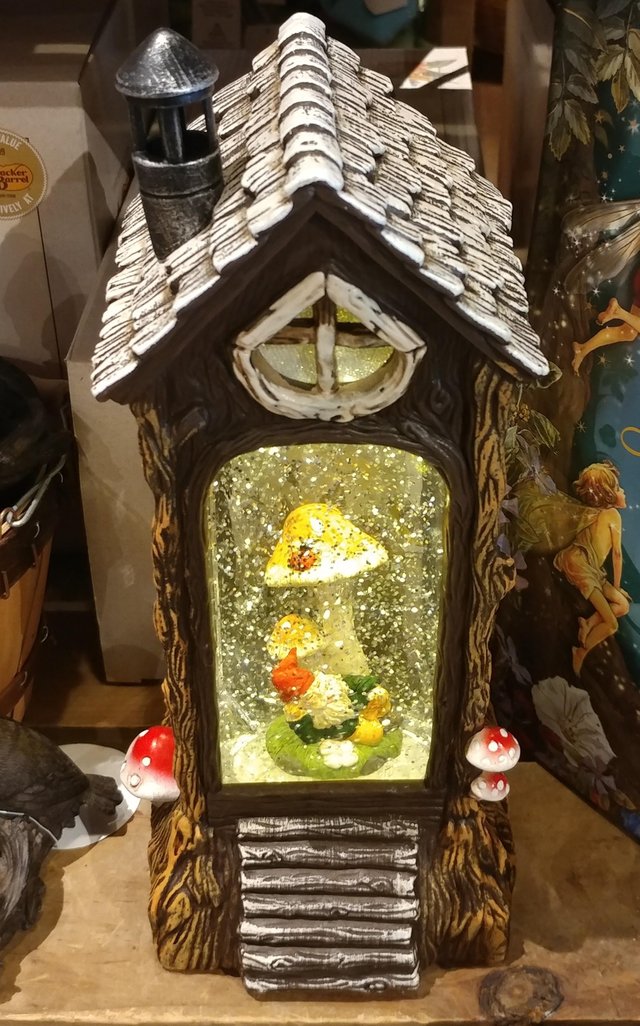 He might enjoy a little music as he hangs out in his sparkly little house. No electricty required, just a little wind!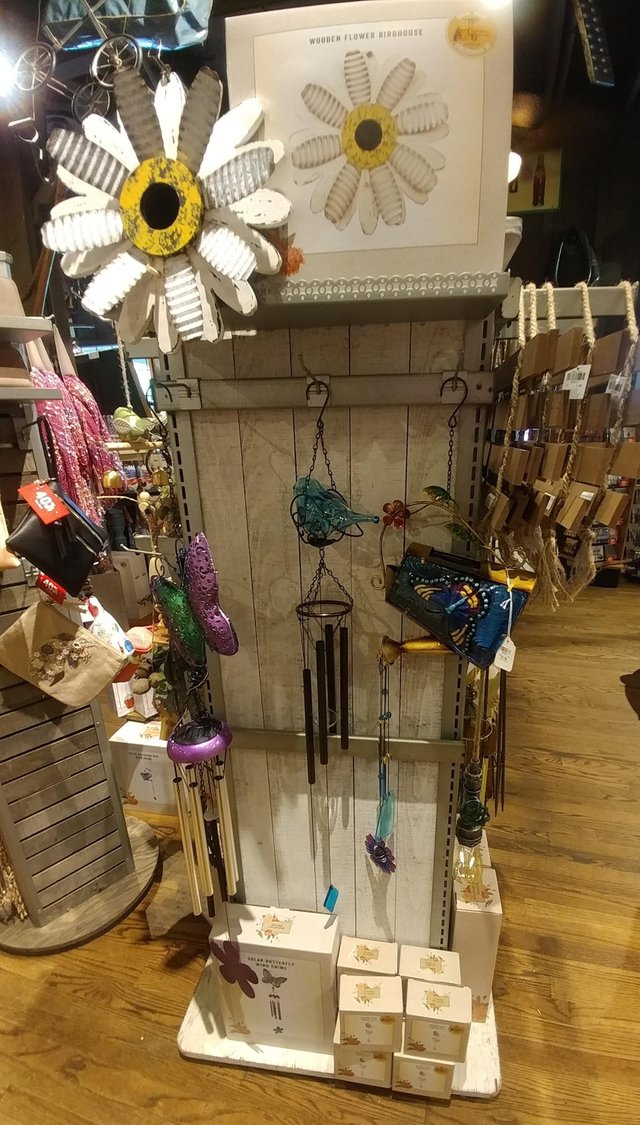 A few more displays to see.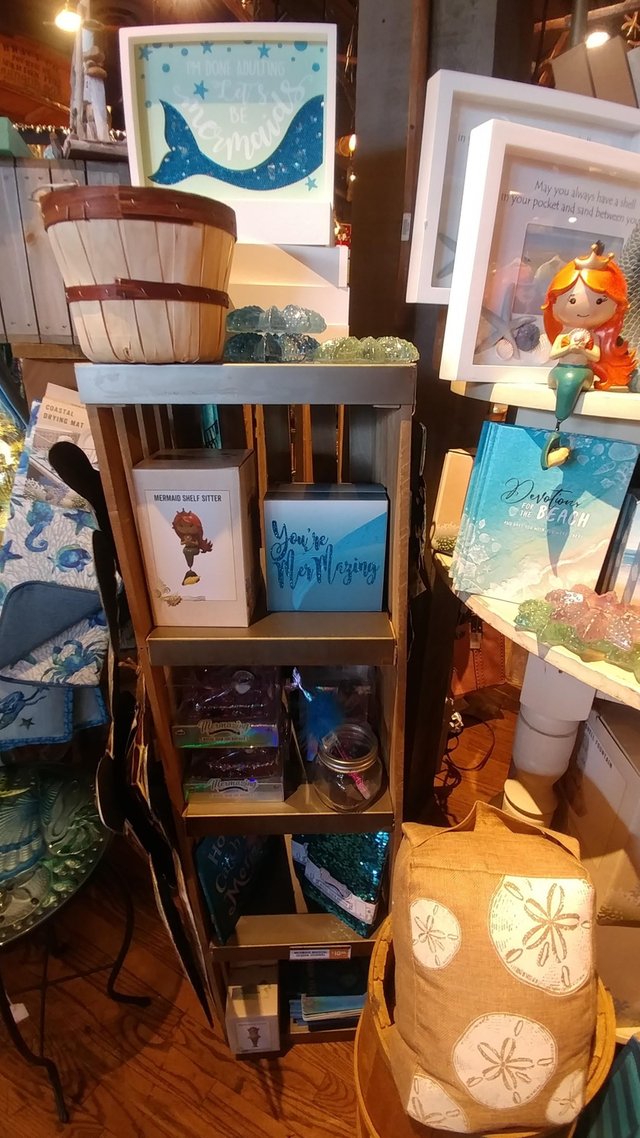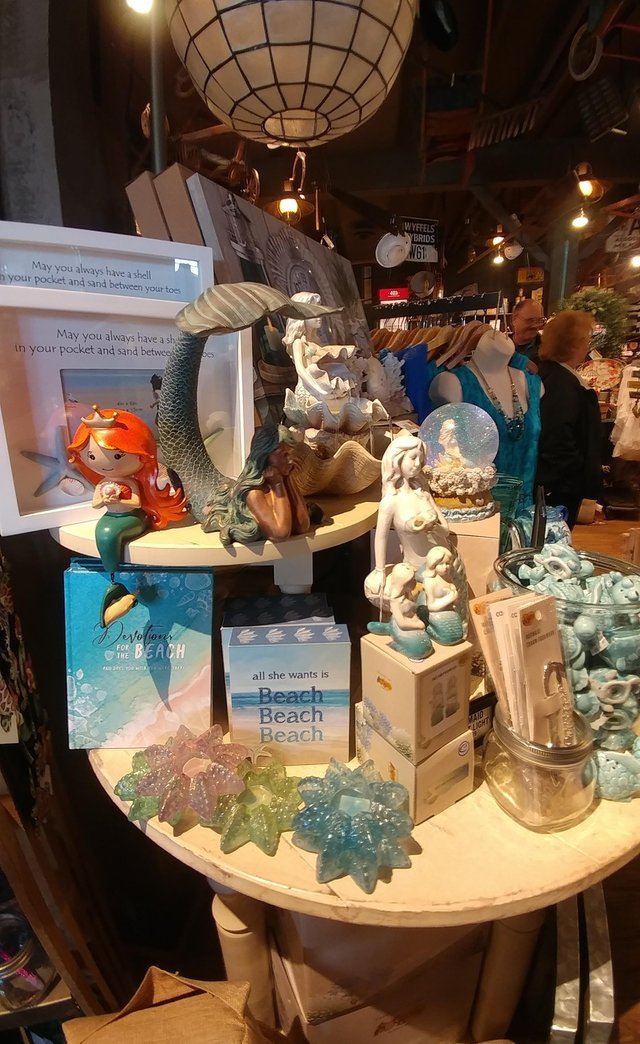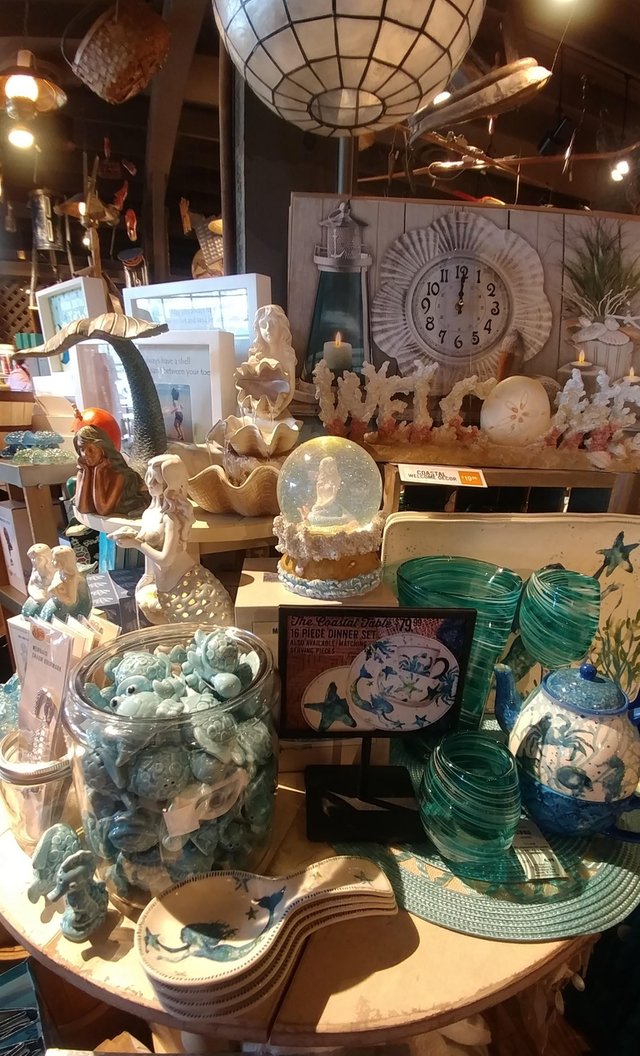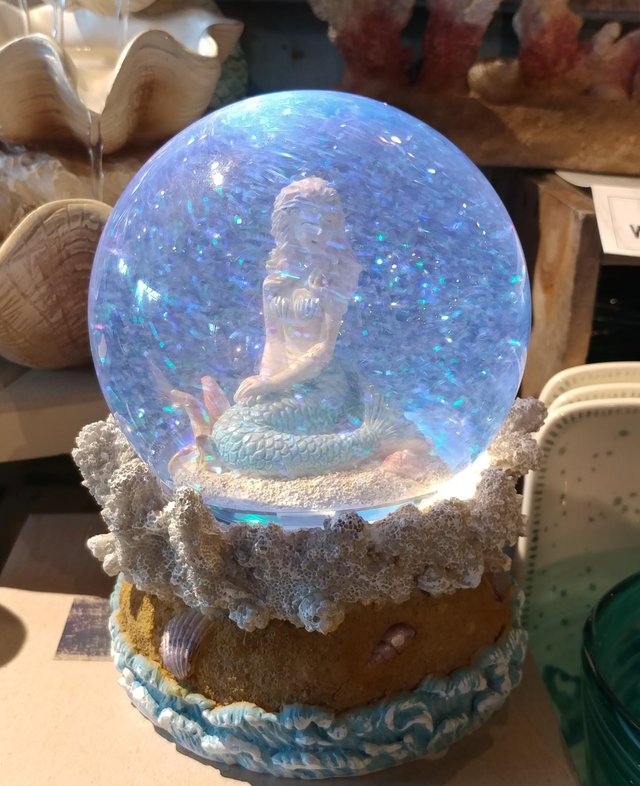 I just walked around a table for those last four shots and loved the way they came out! There were a couple of displays that had a patriotic theme.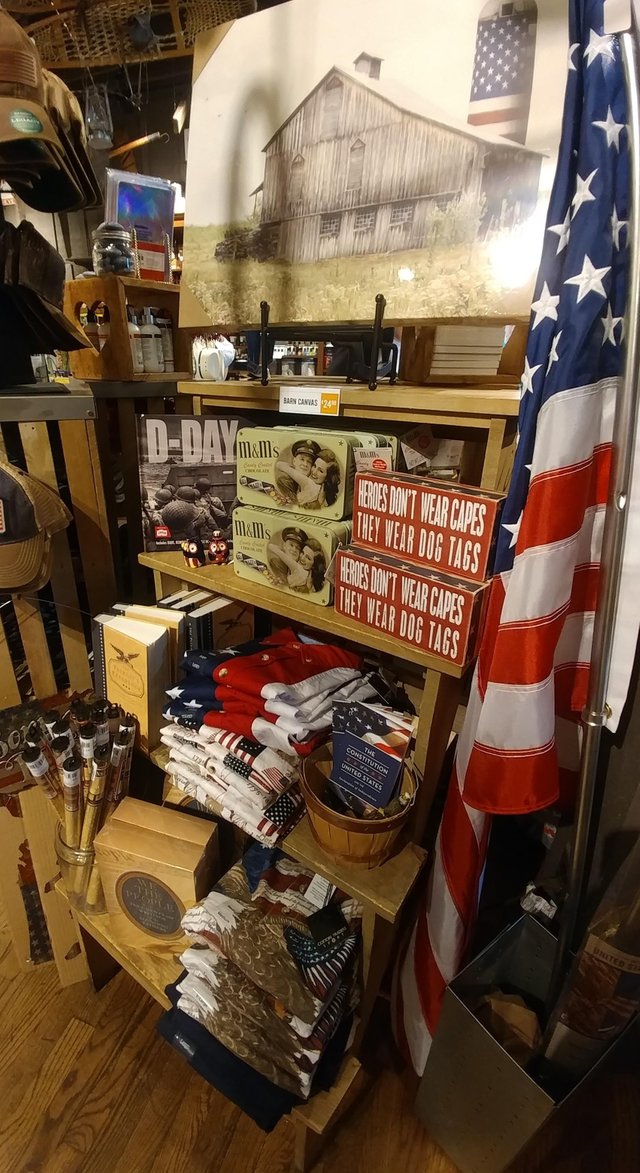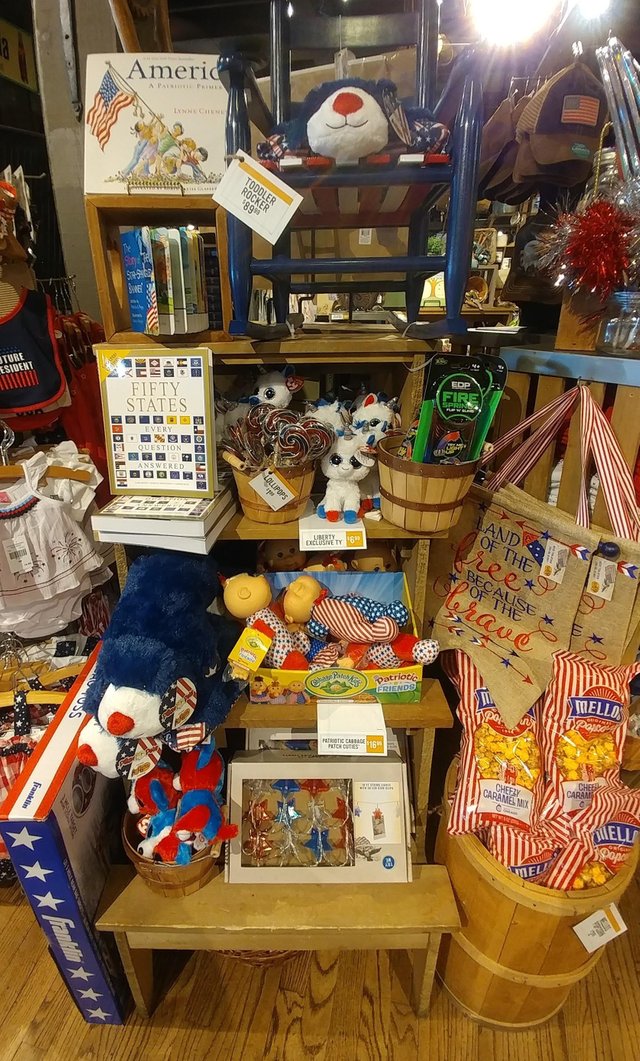 A Maryland themed display as well.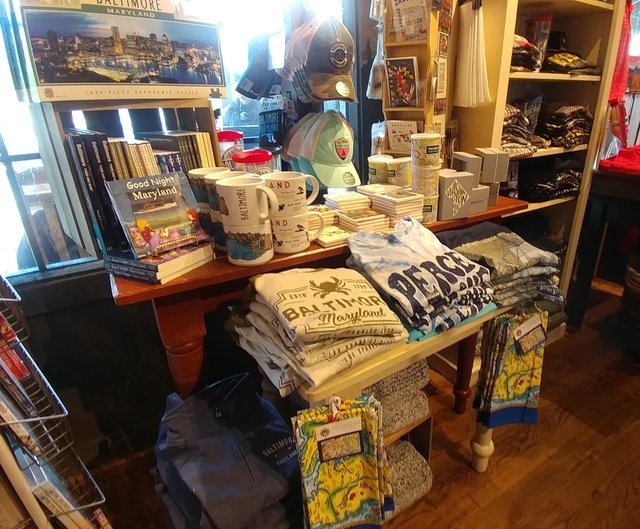 A couple of pretty displays with positive messages.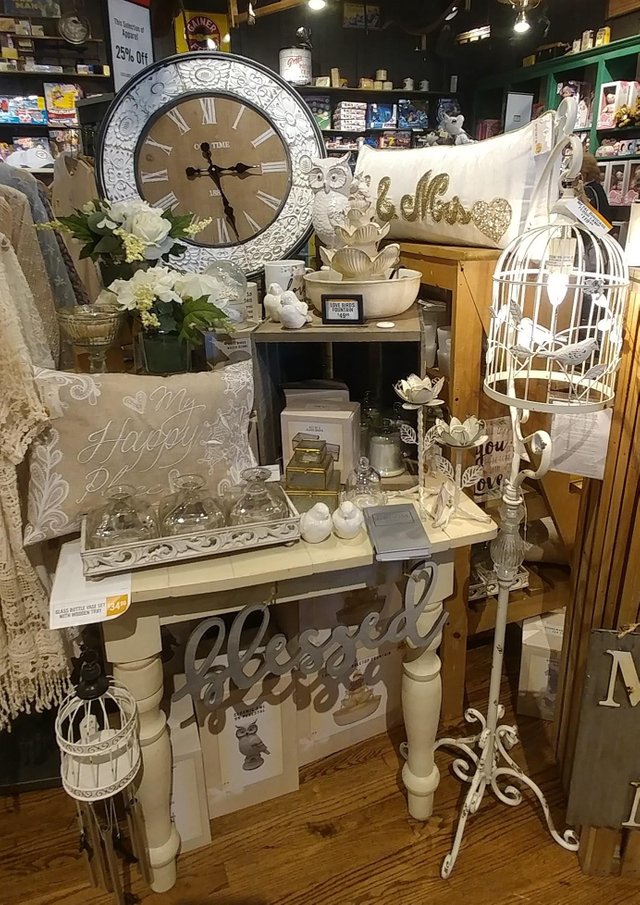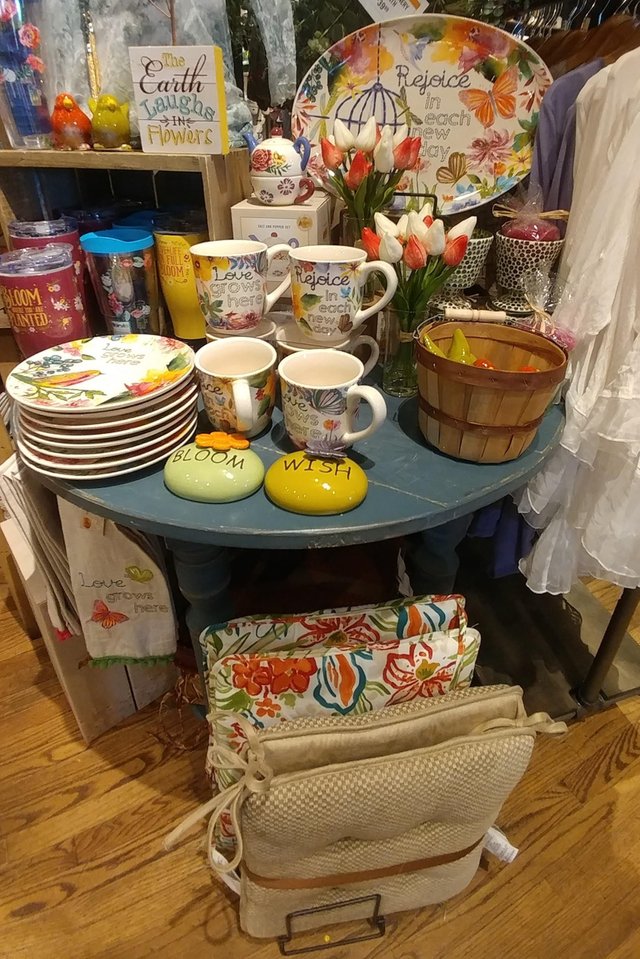 How about a new top or hat? I saw a couple of nice tops in pretty colors.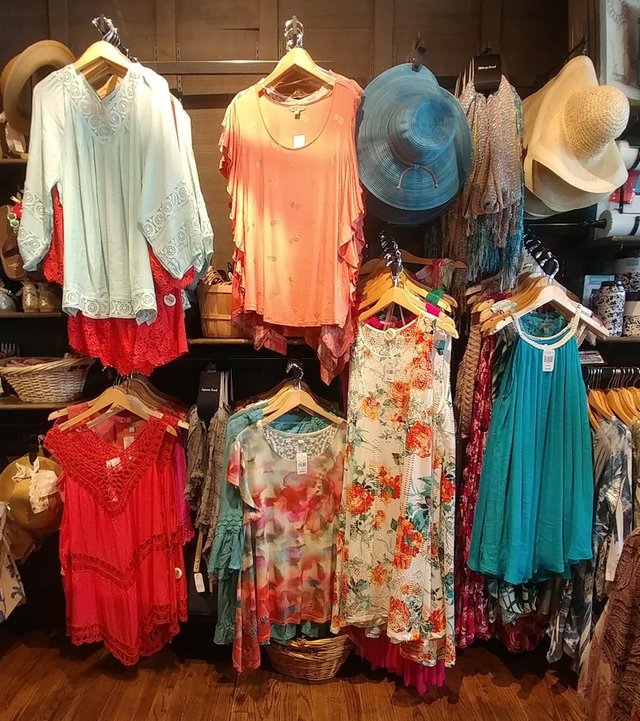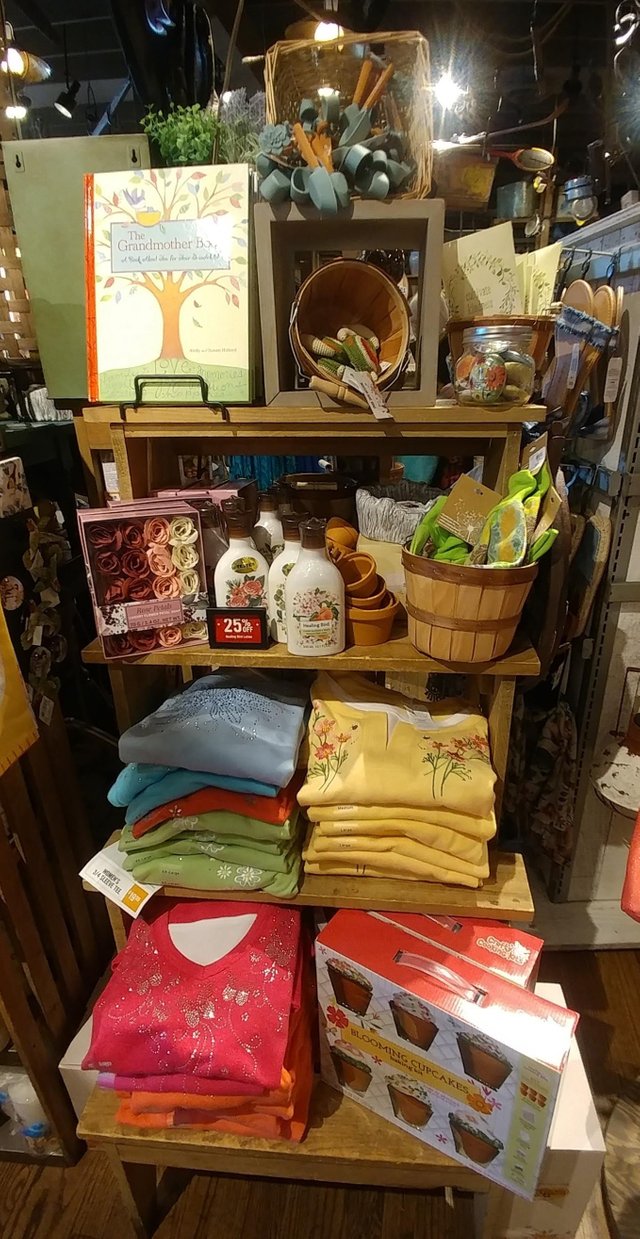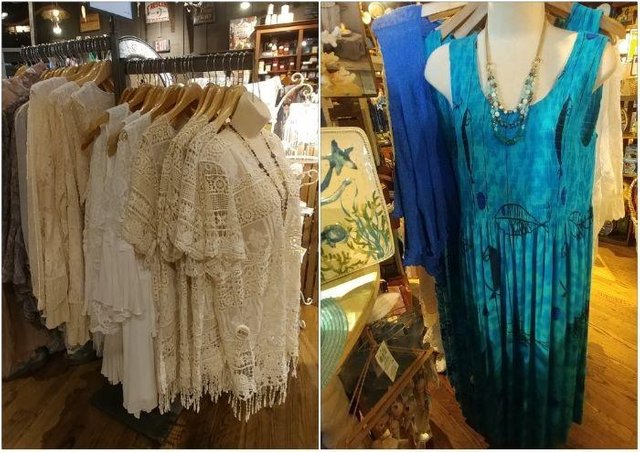 I spy some cheery yellow boots hiding next to this display.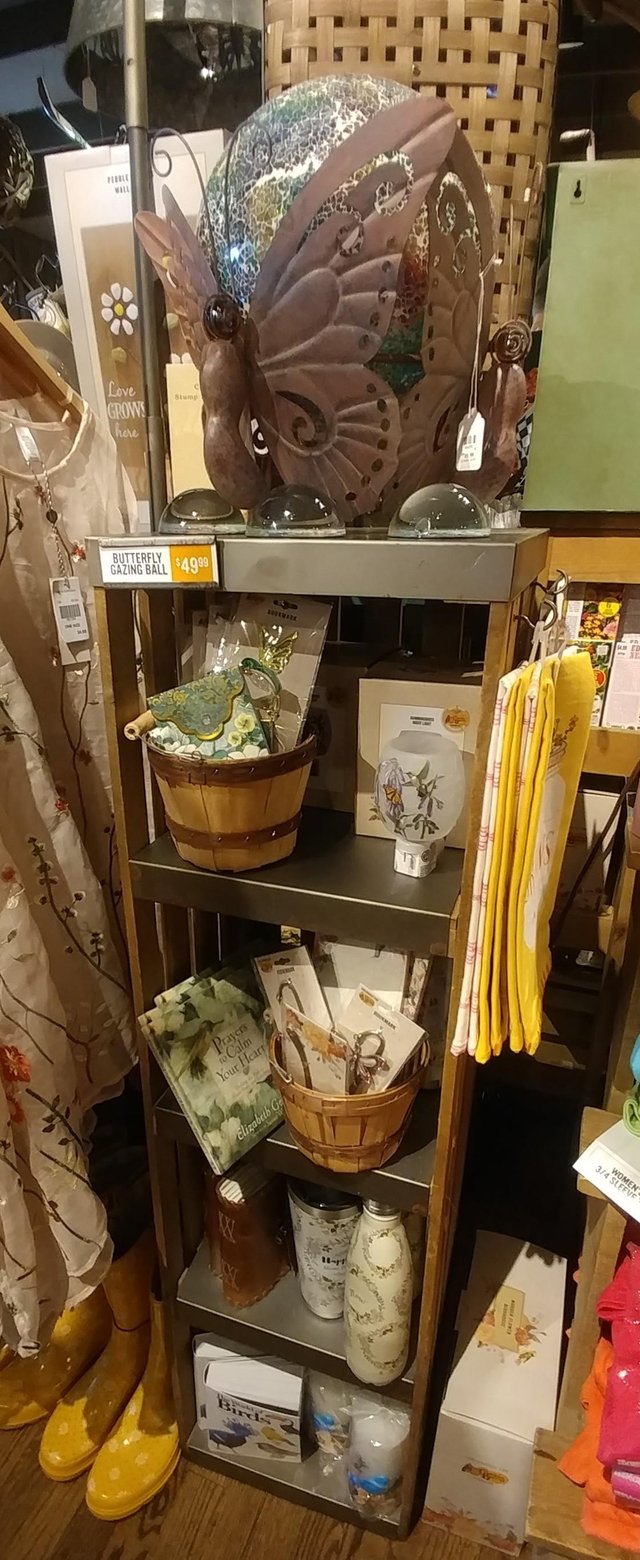 These next three displays have such a beachy feel!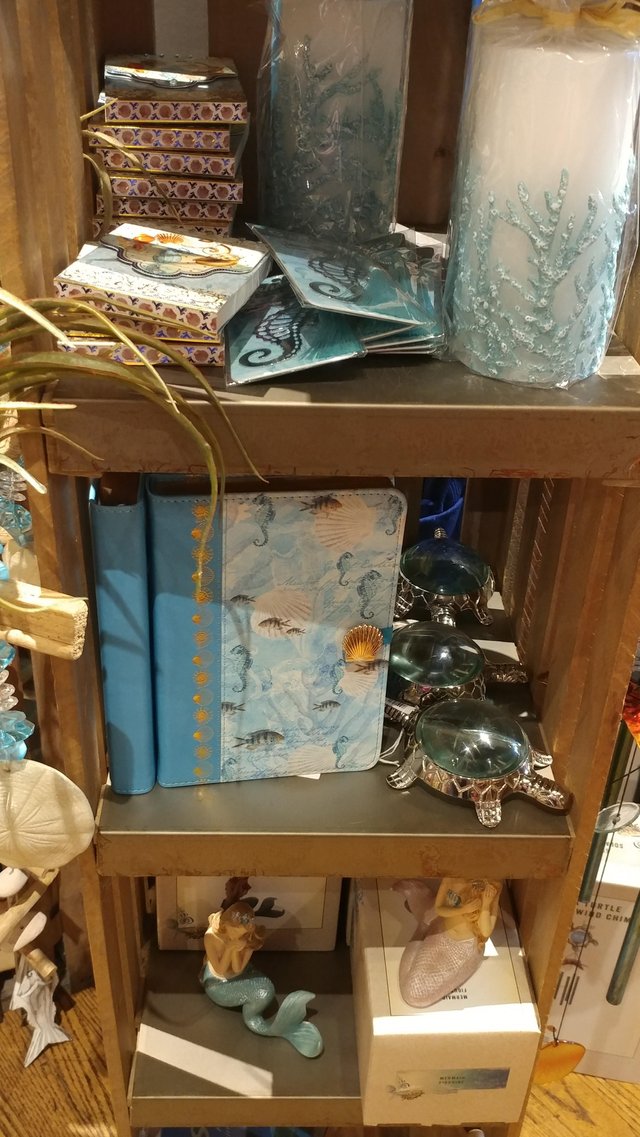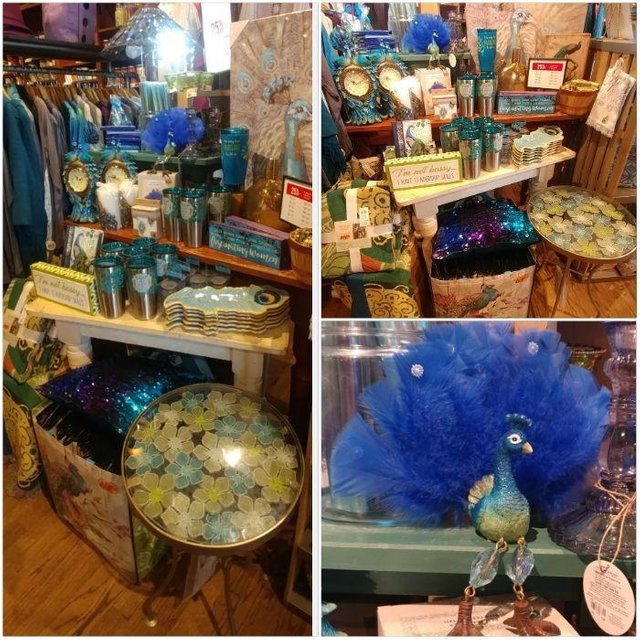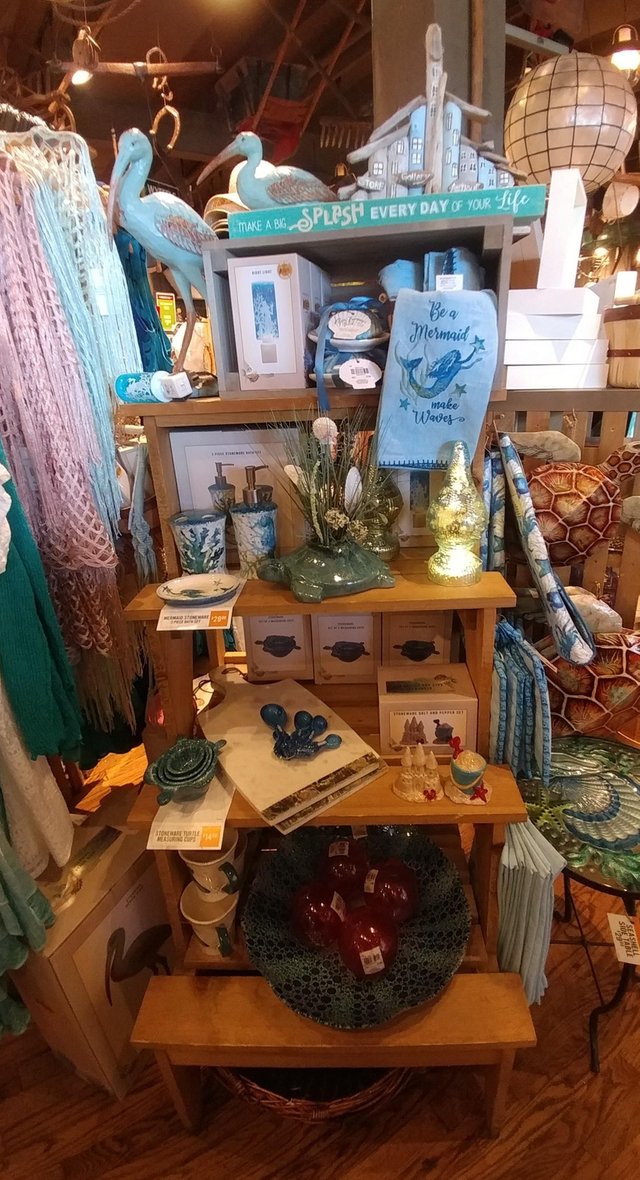 If you are a fan of horses then you will love this one...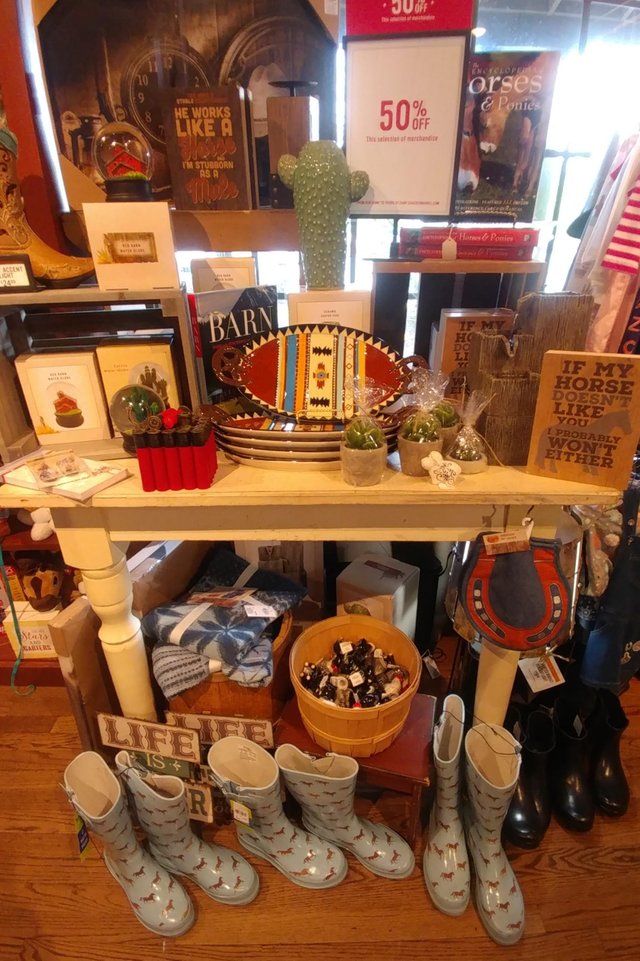 Ahh! That beautiful yellow wreath again. It does tempt me!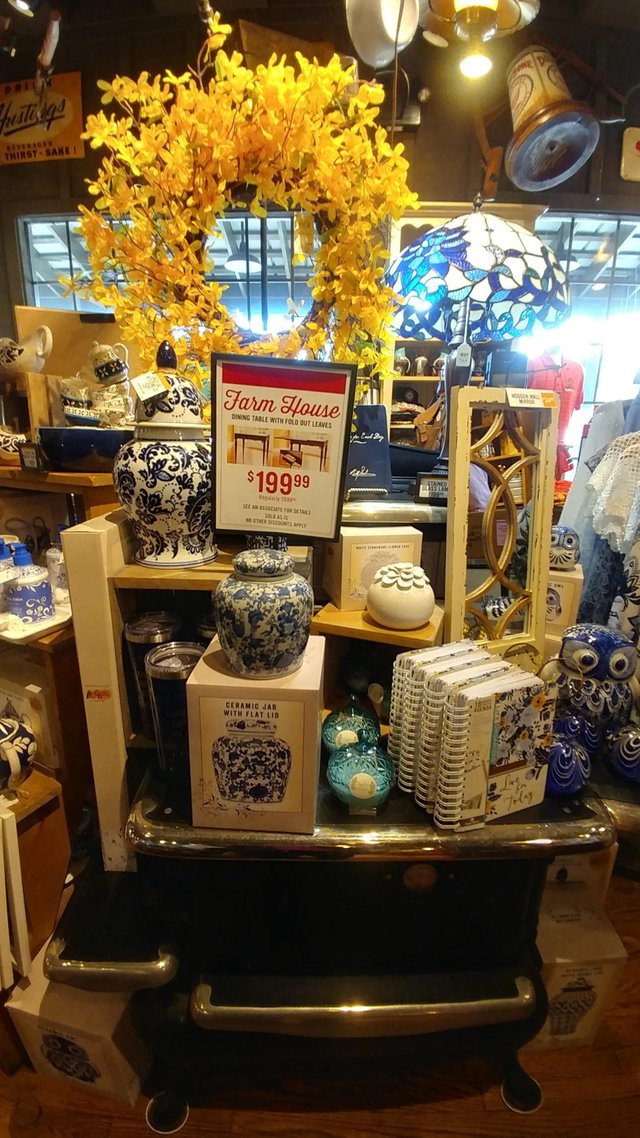 My post is coming to a close but I do love the message on this display. I'm at a point in my life of letting things go and living a little more simply.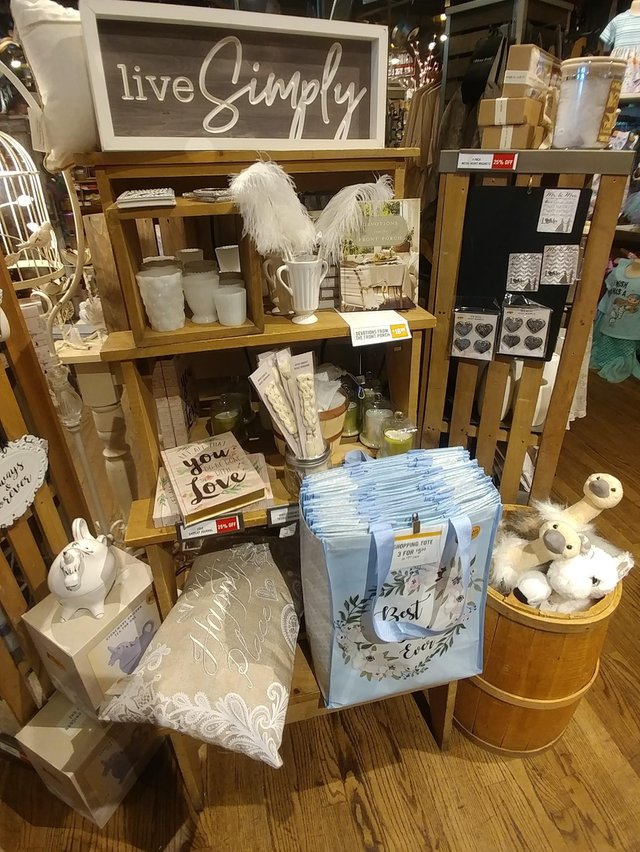 My last photo and how cute is this? I know...too cute!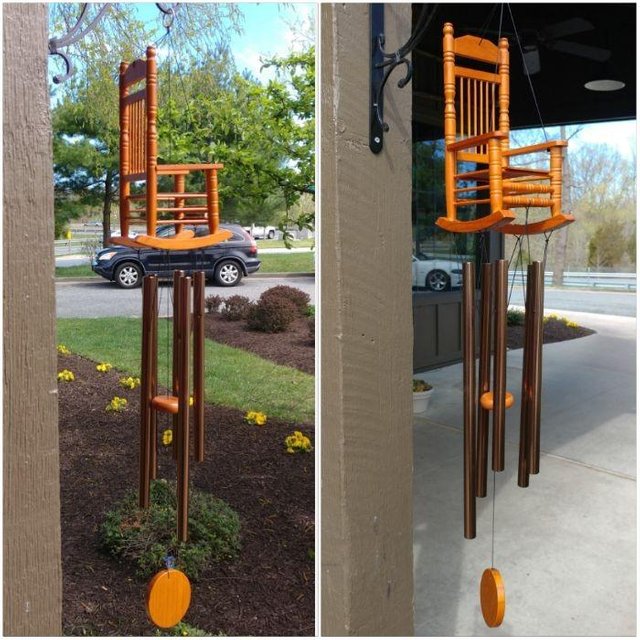 Hope you enjoyed my #marketfriday! I'm sure it won't be the last time I do a post on Cracker Barrel. Always changing and always something new to see and always an enjoyable lunch! 🍴