FUN TIME WITH @GEE1: MY #MANCRUSHMONDAY GOES TO @DIMIMP
Good morning citizens of the planet Steem😁😁😁
Trust your weekend was great?

Today I will be crushing on a quality that only strong men possess and this is GENEROSITY.

That was supposed to be how my post would have started but after carrying out some research on my crush, I realized that crushing on just one quality about him will never be enough. My crush is a super human!!! He possesses so much great qualities that I can't put it all in a post. And I couldn't just ignore the other qualities.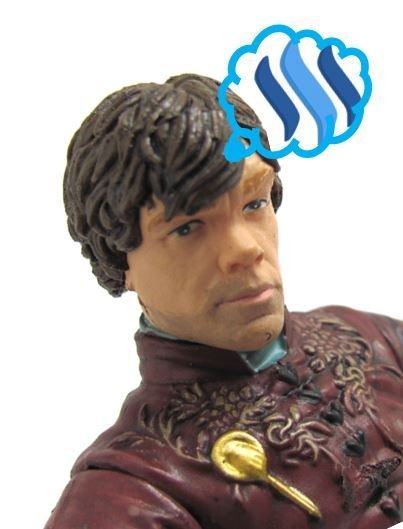 Source
My Crush is Super Generous.
WHAT IS GENEROSITY?
Generosity is the act of sharing freely with people what you have. This could be time, resources, money, experience etc.
I wish there were a better word than this to describe him. How do you better describe a man that has touched the lives of people far and near? He broke the boundaries of distance and has put smiles on the faces of people.
His passion for humanity is overwhelmingly exuding. Forgive my grammar. His passion is contagious. It is so great that his kindness is rubbing off on everyone that comes close to him. He has the kindness gene. He has the abundance gene.
Kindness is a baton- Pass it on to everyone you meet.
OTHER FACTS ABOUT MY CRUSH
These are not just things I love about my crush but they are facts that I now know about him.
1. HE IS COURAGEOUS
He spent his life savings on Steem. These were his exact words.
Did I just spend my life's savings on a magic beanstalk? OH YEAH !!
Only a very little percent of people will do what he did. It took a lot of courage to believe in something that had little proofs yet. Only the risk takers will reap the entire good that comes from a good risk.
2. HE IS HUMBLE AND KIND
Here is a line from his introductory post,
The way to live on Steemit is to be cool to others and to be original for yourself as you strive to help others. Be the best example.
If you have been following him, you will see that this is so true about him. He is kind to everyone that comes his way irrespective of who they and how much they possess.
3. HE IS HARD WORKING
He is one of those that gets the highest mentions on steemit yet he takes his time to reply majority of them. Only a man who is hardworking and dedicated will be able to do this.
4. HE SEES THE GOOD IN OTHERS
He has been able to bring out the good in even the most mean of people. He looks deeper than how they appear or the evil they have done to others. Instead he goes ahead to show them kindness. Hence he passes the baton of kindness to them and they in return show it to the people around them.
5. He appreciates even the tinniest details
This is an important gene that great people possess. They celebrate their little achievements and this propels them to do better.
He started little and was grateful for his little blessings. Now he is way up.
These were his first followers on Steemit.
What is the world record for the most followers without a single blog post? I got 7 !!!
@teamsteem
@sinceku
@sergey44
@plentyoffish
@ottodv
@michelle.gent
@always1success
OPEN LETTER TO MY CRUSH
You have really inspired in ways you can't imagine. Your rewards will come in ways beyond your imaginations. Thanks for being a blessing to so many people here. I appreciate you.
.... From your crushee @gee1.
Here is my #mancrushmonday post, I will like to see yours😘😘😘
To participate,
• Follow me, Upvote and Resteem this post.
•Add my link to your post so others can participate too.
•Use the #mancrushmonday tag so I can find your post and give my upvote.
•PS: Please use #mancrushmonday as one of your tags not #mcm. So I don't miss your post.
ABOUT LAST WEEK
THIS IS NOT A CONTEST everyone is a winner. I lost a complete list of people that participated last week. Here is the list I can find. Kindly let me know if I omitted your name.
@olawalium
@kingernie
@king.aduke
Let's Get the full package on steemit... Let's have some healthy fun💃💃💃💃 Tell us your story.
Remember to Resteem and add the original link to this post in your #mancrushmonday post so that other people can participate. You sure do not want to enjoy this alone.
---
Everyday of my life, I yearn to make people happy. I want to be the reason someone in another continent smiles. I want to be the reason someone in another country, village, city is able to pay their tuition or that of their child/children.
I hope soon enough the worth of my upvote on people's post will be enough for them to buy a meal. I hope that someday, the worth of my upvote will be enough to fund projects.
I want to make people feel so much love. I am already doing that, I hope that soon enough I will be able to reach more people.
---
Thank you for reading and participating.
I am @gee1, I am the Steemit Evangelist.