Shaidon's Five Buckas, No Wuckas Challenge!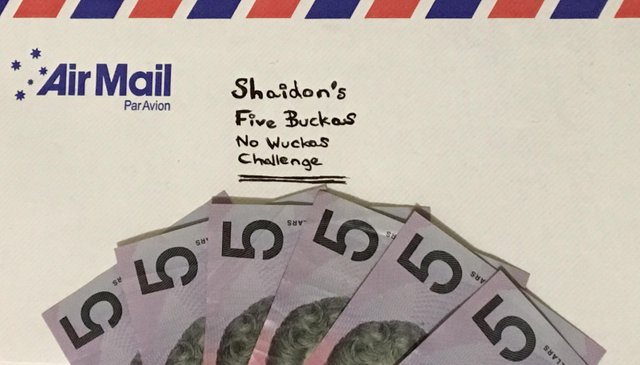 Hi there! Welcome to my first post of 2020!
I hope that the new year is sitting right with you, if not, just wriggle your shoulders a little and get comfortable until it does. You're going to be in it for a while.
There were a few things that threatened to ruin the first week of the year but they were soon dealt with and now I can go into this year with a laser-like focus and brimming with infectious enthusiasm!
I hope you'll join me on this journey too.
Before I go on, I'll explain a little Australian slang so that you understand the humour in the title above. As a general rule, Australians have a relaxed attitude to most things, to the point where we'll say things like "No worries!", etc. We'll sometimes even include a soft, friendly, version of the F word to add a little colour. (It's a cultural thing, trust me.) Then if you put in a little clever censorship and you'll get a phrase like "No wucking forries!". Wucking forries is contracted to "Wuckas". Buckas is just me rhyming the word "buck" / as in dollars in a silly way.
I hope this explains what I am about to say next.
A few years ago someone had shared a meme on Facebook with a $5 dollar challenge. There are different versions of the challenge, but the basic idea is that when you get a $5 note in your change, you put it in an envelope and at the end of the year, you see how much money you've saved.
The initial challenge says not to count the money throughout the year, but I found it to be unworkable for me.
You can adapt this your own currency and what best suits you.
I tried this a few years ago and managed to save just over $830. It was so much money it eventually didn't fit into the envelope and it had to sit as a stack of cash on the counter. I found it had a disrupting effect on my view of FIAT notes and money in general, which I found to be a positive experience.
These days with electronic payments it's going to be a bit more difficult, but it's good to have money set aside for emergencies, pay off a debt or to invest in Steem while it's low. I know that's what I am going to be doing.
So far I have two $5 notes set aside in the envelope (the photo above was taken a while back) and I am telling you this as a form of accountability.
If you want to do the challenge as well, leave a comment down below and we'll compare amounts. Let's have some fun!
The real challenge is to not spend the money when things get tough.
It's mind over money.
See you next year!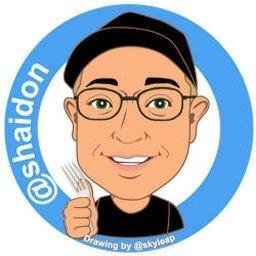 Shaidon's Seal Of Approval