Impressions from Mallorca - #23 - Cala Serena
Cala Serena is a very small beach close to Cala d'Or.
On this photo you can see a small group of people having their first diving lesson. Great spot as it is very protected.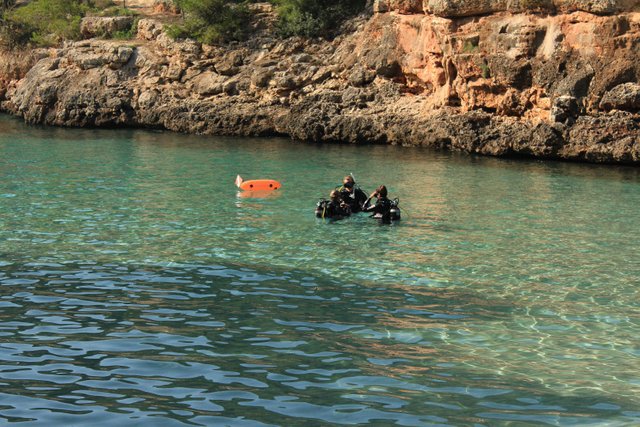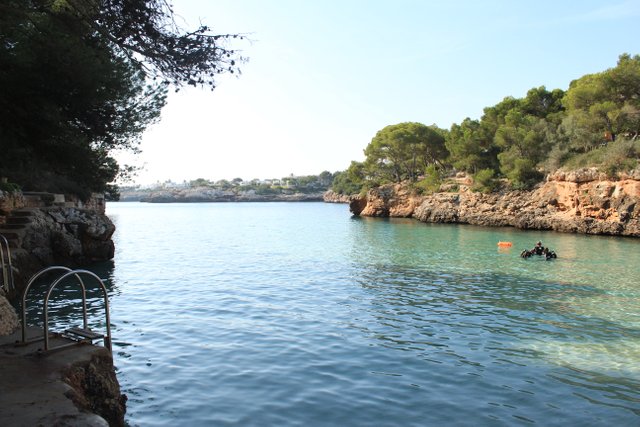 In the summer you have a few sun loungers here and a small shop that sells drinks and ice-cream.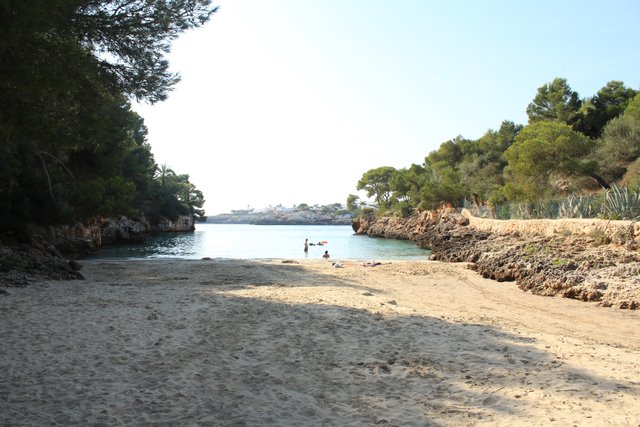 On the right side on the rocks is a hotel, that's why this beach is visited by many foreigners in the summer.