Hello my steemit friends.
Type of dragonflies is also quite a lot. one of which is called Damselflies. Damselflies is one of the insects. The shape is very unique like a flying dragon. Damselflies also has various colors like blue, orange, red and green.
Damselflies are very similar to dragonflies. You might think damselflies are dragonflies. One of the differences between damselflies and dragonflies are Damselflies have eyes with a gap between them while dragonflies have very large eyes that wrap around his head.
Generally damselflies has two pairs of wings that are transparent and elongated shape.
Damselflies have big eyes bigger than head size. With his big eyes damselflies can see almost to all the corners around him.
Based on the damselflies scientific classification including the order "Odonata".
---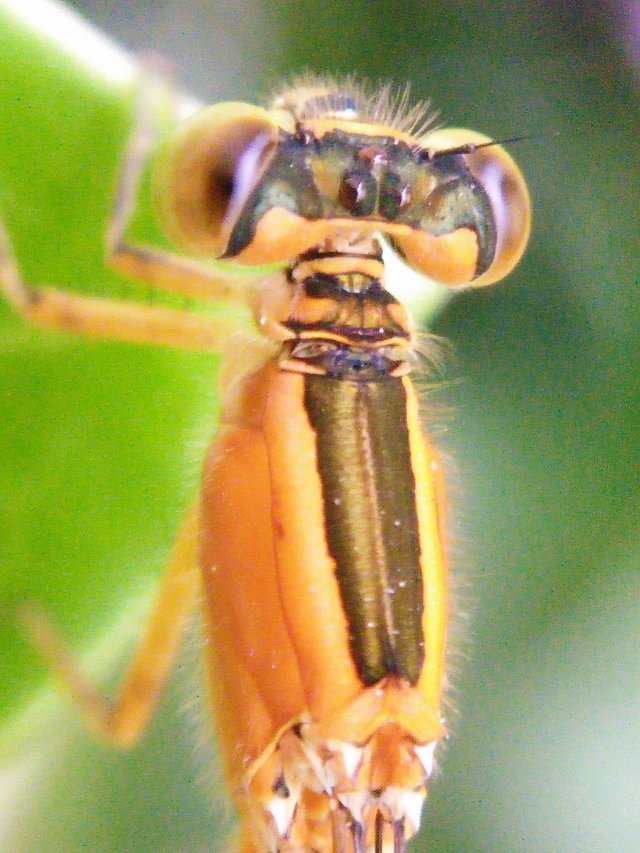 ---
The damselflies photos I shared on this occasion were Damselflies type belonging to the Coenagrionidae family. Her long stomach was slim like a needle. The damselflies I got was orange with a black line above his body.
---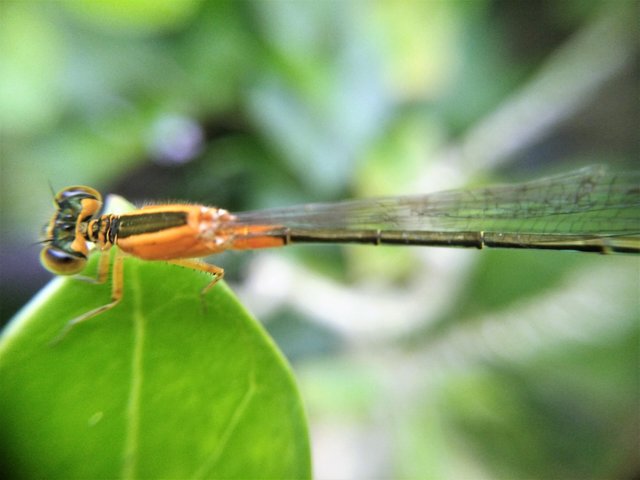 ---
In Photos above you can see details of head, eyes, wings and body. His eyes were huge, bigger than his head. This damselflies has a long tail and three pairs of thorny legs.
---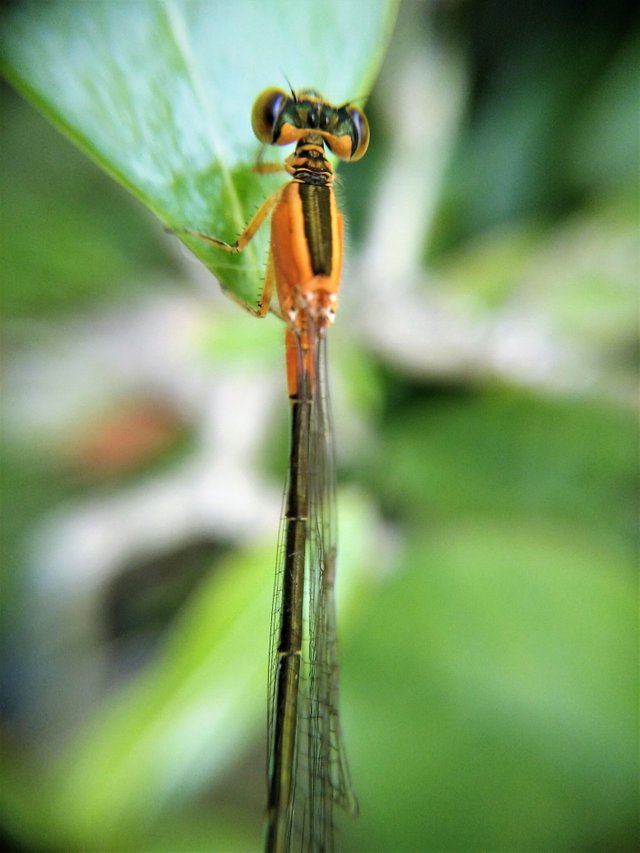 ---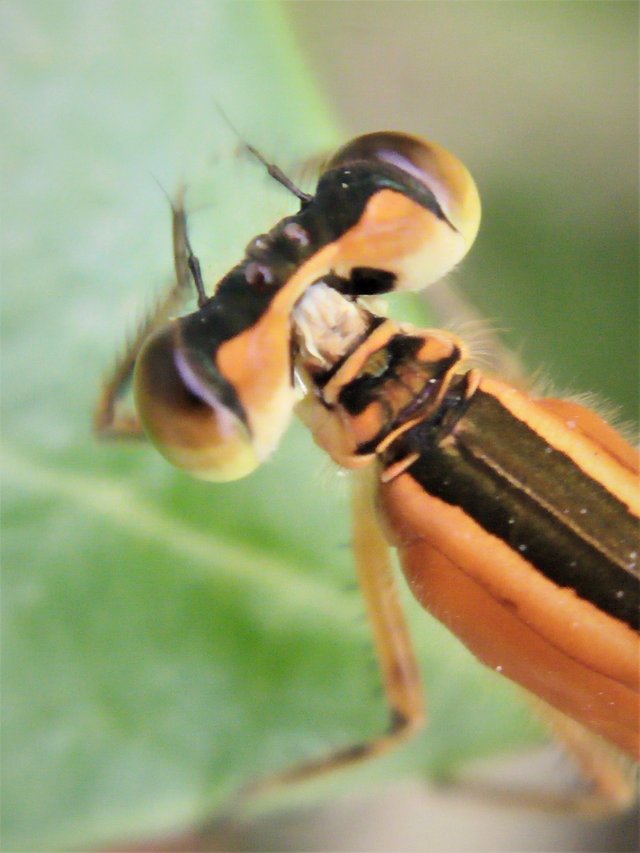 ---
Damselflies has two pairs of wings that are transparent and elongated shape.
---
---
Such is my post about the damselflies orange color. Hopefully my post is useful and can be used as add to our knowledge about this animal.
Please be notified if any of my information is wrong.
---
| Category | Macro Photography |
| --- | --- |
| Photos by | @askari (my own work) |
| Camera maker | Smartphone Oppo + macro lens |
| Camera model | R7Sf |
---
| Day | Category (tag) | Category (tag) |
| --- | --- | --- |
| Monday | foodphotography | animalphotography |
| Tuesday | landscapephotography | cityscapephotography |
| Wednesday | architecturalphotography | vehiclephotography |
| Thursday | macrophotography | colourfulphotography |
| Friday | streetphotography | travelphotography |
| Saturday | sportsphotography | smartphonephotography |
| Sunday | goldenhourphotography | longexposurephotography |
---
This post created with @esteemapp surfer
---
Hopefully my post is useful for you
THANK YOU
---
I also made some gif from my past post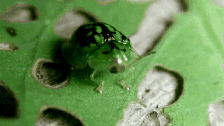 ---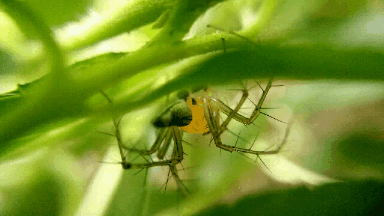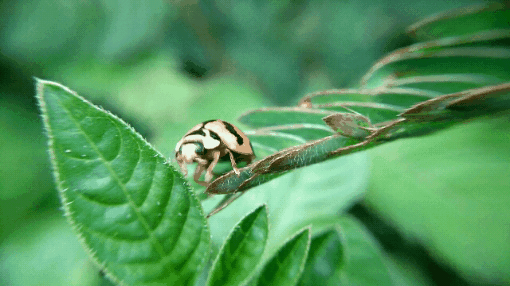 ---
Get More Upvotes with SteemFollower