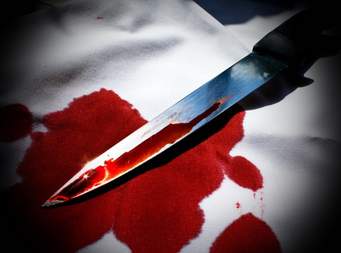 MURDERED BY LOVE. Part 1
Mark and Sarah met in college and the two had this chemistry together. They go to the library together, watch movies together, go for Launch break and go to the beach together. Bird of the same feather you may say, they did almost everything together, they were inseparable. They were drunk in love. We all knew they were going to end up together and so it was. After years of school Mark got a job as a sales man for a famous company while Sarah opened a restaurant which she managed. Mark a handsome and tall gent, 4.5 ft tall with a fine and muscular structure. He was attractive and fondly called "The ladies' Man". Sarah was a fair and average height lady, with a body that could match that of "Kim Kardashian" you can call her a model. They got married, had a daughter and lived a comfortable life.
Mark did so well in his job and made massive profit for the company. He travelled most times and meet new clients because of the nature of his job. He became a well-known sales man, Mark never found it had around his female client, his words gives the female folks this chilling sensation and make you buy into his idea. He was indeed the ladies' man.
Now Mark had an appointment fixed by his company with a potential client, as usual he knew what to say. He got to the meeting venue and was waiting for his client sipping his cup of coffee and reading through his magazine. Hello, (in a soft and gentle voice) Mark raised his head and was speechless. It took him few seconds to return to earth. There was Shila; a pretty look dark skin lady, her beauty was stunning. Are you Mark? She asked. Yes I am, he replied. You must be Shila, please have a seat.
The picture of Shila registered in Marks memory from that moment. Shila's beauty kept Mark dreaming in fantasy world. His eyes were fixed on her throughout their conversation. After they had finished talking business Mark offered to take her out for dinner. Shila was reluctant at first, she gave in and agreed to go. He was done with business.
Mark kept thinking of Shila after the days meeting. He got home and lost concentration during conversation with his wife, she couldn't understand. I need to take my shoot he said to himself. Later that evening he told Sarah he was going out for a meeting. He got ready and went out to pick Shila from her place for the dinner. The doorbell rings, in few seconds door opens. Mark was wowed by what he saw. Shila was looking beautiful in her long black dress, he held her hand and led her to the car.
They drove to the restaurant where Mark had book a table for the pair. The got interactive as usual Mark the ladies' man was on his game, he the right button to press and he got Shila laughing from chin to chin, they got personal with their discussions and after dinner they took a ride home to Shila's place. He open the car door and led her out, walked her to the door, while at the door Mark decided to drop the final bar. He came up with the good night scope; dude was just on point and Shila was already into him. Just has he turned back heading to his car, She held his hand……….