Show Love to the BoyChild
#SAVE THE BOYCHILD#
The fact that society seems more focused on the girl child is rapidly suffocating the male child. He is just as vulnerable as the girl child.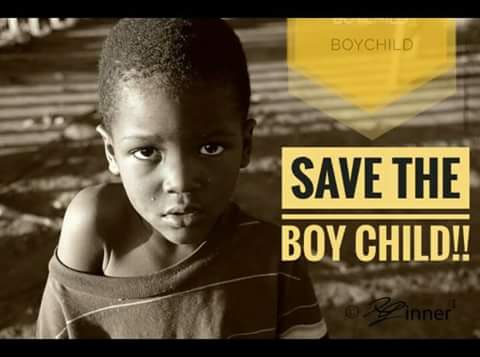 The girl child has been heard, following the vigorous campaigns and guidelines initiated almost everywhere.
On the contrary, boy child has been forgotten. As a result, they have been rendered or rather subjected to all kinds of inhumane societal mischief, and unending life struggle.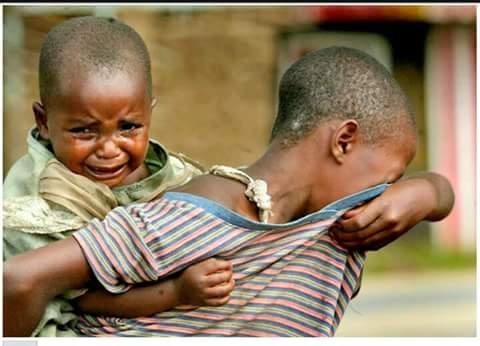 The male counterparts are left to fight on their own; they hustle and tussle to make it through without the equal opportunities, support, guidance and protection showered and instilled in favour of women.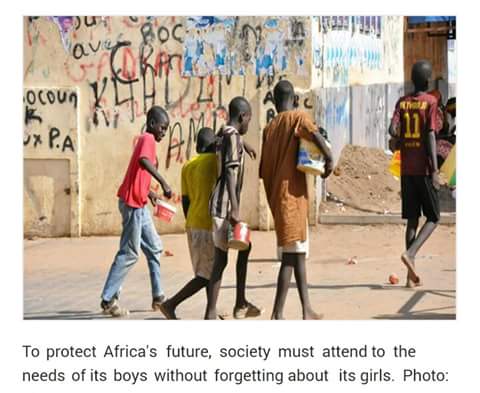 The boy child has for many generations
unwittingly benefited from a patriarchal society that has prized men over women and sons over daughters. He has always been given priority and dominion over his female counterpart. But that was then, things have changed in a flash.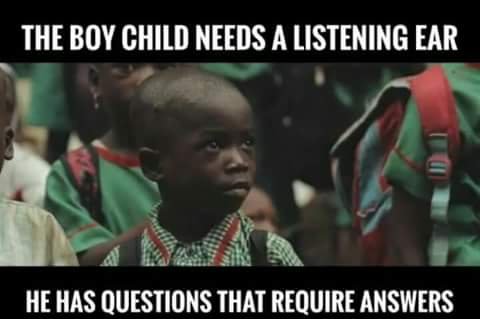 While people are quick to rush to the rescue of a girl who is raped, they don't show the same vigour and urgency to a boy who is sodomized, tortured, forced to take drugs or compelled to be a child soldier in the cases of abductions and recruitment of young boys.
A girl child is always considered vulnerable. You can recall Chibok girls who were kidnapped from their dorm rooms by the Boko Haram terrorist group in Nigeria mid-April 2014, vigorous campaigns and awareness was initiated under "#BringBackOurGirls" hash-tag. Do we see such campaigns to reclaim back our boys, who have been abducted by these same groups to carry out terrorism activities, killing innocent people?
Now that's were the problem lies. There is no form of control over these boys. You see?
The heinous act of rape against girls makes me angry as well. Yet, over the years, similar stories though on a smaller scale, appear from time to time in the newspapers, and other media platforms about sodomized boys, and all society has done is look the other way, hoping the cases will just die a natural death.
At best, the society have raised only faint whimpers and gone back to sleep as if nothing has happened.
The damage instilled on sodomized boys is just the same as that done to raped girls; it involves the destruction of the identity and worth of the child in his own eyes, in the eyes of the perpetrator,and in the eyes of his family and society.
Sodomy is as much an assault and violation of the victim as is female rape. Actually, the distinction is only a question of semantics. The feeling of desolation, devaluation,worthlessness and powerlessness that grip the victims cannot be put into words.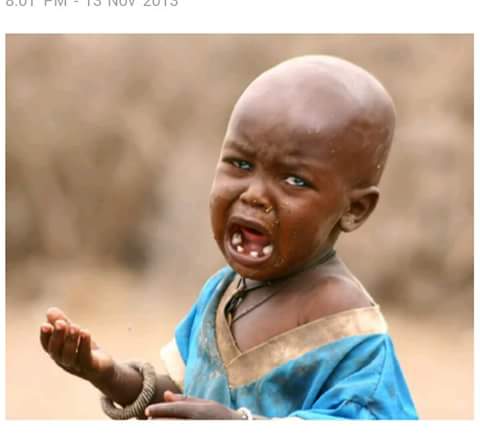 When women look at a man, they want to see security, ability to provide and responsibility. However, very little is being done to mold the boy child to grow up into this 'ideal man' that the society expects. You will always hear them tell the girl child to be a good wife to the husband, but no one has ever told the boy child to be a good husband to his wife. Is that fair? Of course not!!
The abuse of a boy child whether physical, verbal, psychological or sexual is always swept under the carpet. But if a girl child is concerned, all hell breaks loose.
Why should the boy child of today suffer just because historically the girl child was marginalized? Aren't we also creating a big problem already?
Now think about this.
The boy child needs to be heard too. He has feelings too, he gets hurt too, he cries too. He needs love and attention just like the girl child.
I am a girlchild,and I choose to stand with the boychild.
The boychild#
#Save the boy child #