Next Sat 30th June is @allasyummyfood and @ivargereiko's fitness bootcamp, there's still time to reserve a spot so you can join us for an hr or 2 of fun ;)
Fitness bootcamp details
Date: Sat 30th June, 2018
Time: 12pm
Location: Meeting at St. Jame's Park station
You can find all the details in Alla's post here and book for your spot here
---
The fitness bootcamp should finish around 2/2.30pm, and I thought it would be a great excuse to do a picnic meetup afterwards since a few of us Steemians will already be there! There will be quite a few non-steemians at the fitness bootcamp, so will also be a great opportunity to meet some new people and do some #promo-steem ;)
We had a picnic meet up at the same park just last month, which @ingaaa organized (You can check out my post about that picnic meetup here), and we had such a beautiful time in the sun! Sadly this time she won't be there because she'll be away :(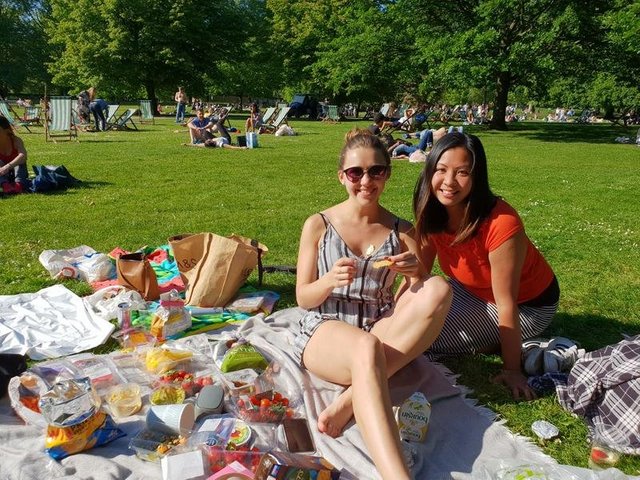 ---
Picnic meetup details
Time: 2pm onwards
Location: Near the Park Cafe in St. Jame's Park (Red X in pic is the cafe)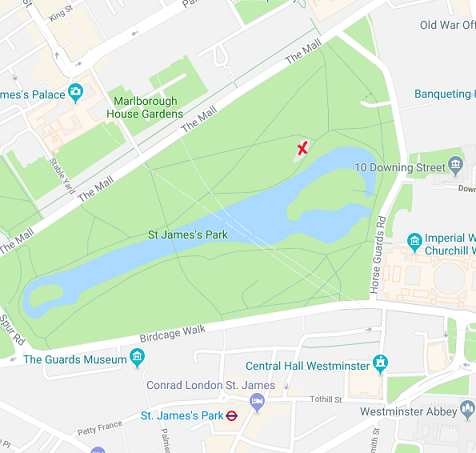 You can message me on Discord if you can't find us (RedRica#0895)
Bring picnic-y things, (alcoholic or not) drinks, finger foods and your lovely self!
Weather is forecasted to be sunny, so come out and spend some time with some of the lovely people we have in the London community!
So far, we have @allasyummyfood, @ivargereiko, @yasminep, @teodora, @veritanuda, @hustletoparadise and myself who will be there at the bootcamp, and most of us (hopefully all) will be staying behind afterwards for the picnic meetup. And I know a few are planning to come after the bootcamp!
Hopefully you can join us! It's be great to see some new faces (and beloved old ones) that day! Let me know here or message me on Discord if you plan to join us, so I know to look out for you!
See you then, much Love from Red :)