Posts marked by Lince/ Publicaciones marcadas por Lince - 09.06.18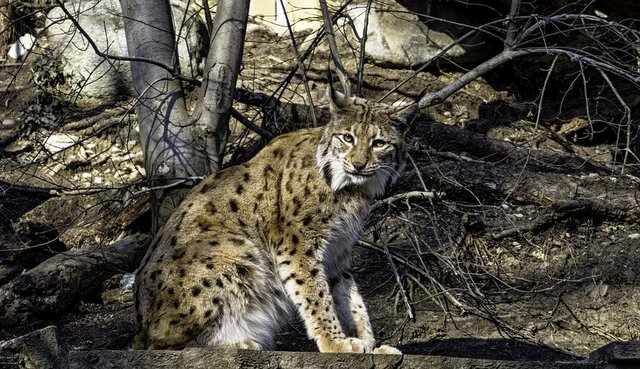 Fuente
Lince se dedica a limpiar las publicaciones de la comunidad hispanohablante.
Para que un proyecto como Lince funcione es necesario ser 100% transparente en las publicaciones que se marcan con bandera o se dejan sugerencias, ya que es justo que la comunidad vea el trabajo que hacemos así como los usuarios marcados tienen derecho a saber la razón por la cual se les marcó una publicación.
Lince cleans the spanish speaking community
A project like Lince can only fully function and fulfill its purpose if the account is 100% transparent with its actions. It is our duty towards the community and the accounts featured here to explain why and which posts are flagged or why we left a suggestion regarding the content.
Esta publicación se hace con fines informativos y no para dañar la reputación del autor, su intención es que la comunidad pueda ver de manera sencilla el trabajo que se está haciendo por parte de @lince, es por eso que en la lista se maneja la palabra autor y post con una liga directa al contenido en lugar de incluir directamente el autor y la publicación.
This post is meant to inform not to harm any user´s reputation, its goal it to display for the community the work we do everyday, hence we include the words autor and post linked to the user´s content instead of typing directly the user´s name and blog post.
---
---
Las sugerencias no son banderas y se dejan a manera de comentario para mejorar la manera de publicar de todos como comunidad.
El plagio artístico se refiere a realizar un dibujo / pintura sin seguir las reglas de publicación de dibujos
Para publicar bajo la etiqueta photography al menos la primer imagen utilizada debe ser original y propia del autor.
Si deseas conocer más acerca de este proyecto y las publicaciones en las que se habla sobre como publicar de manera correcta y sin incurrir en plagio y abuso revisa estos posts!
Diferencia entre plagiar y apoyarse de contenido en internet
Tus relaciones y rol en la comunidad muestran tus intenciones en la plataforma
El uso de cuentas múltiples para generar spam o votarse entre sí
¿Cómo logro que mi dibujo seas considerado 100% original y propio
Introduciendo el proyecto Lince - Acciones contra el plagio y abuso
Publicaciones referentes a ONG´s y Caridad - ¿Cómo evitar caer en Plagio y Abuso?